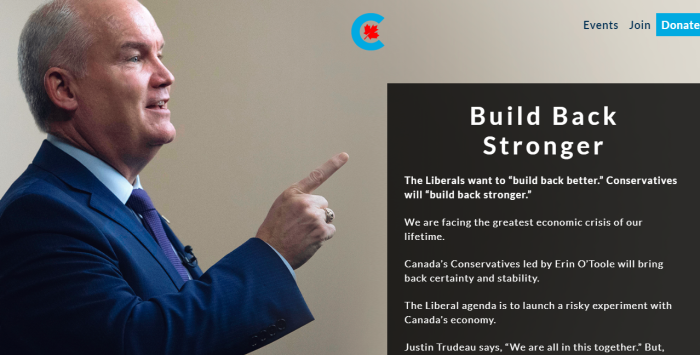 In the last day of their policy convention, the Conservative Party of Canada voted to adopt a pro-necrophilia addition to their policy statement. The vote was far from unanimous, as many wanted nothing to do with that ideology.
Predictably, religious supporters and family oriented people continued their exodus. They clung to their antiquated ideals of tradition and decency. There was also a lot of indignation that the opening prayer had been replaced by a spirit cooking.
Military veterans were upset that a war memorial had been converted to a statute of Necrolitos and Baphomet. They claimed it was erasing the memories of their dead comrades.
The party provided free samples of embalming fluid at the entrance, but that gesture caused very mixed reactions.
Party insiders complained privately to the Babylon Beaver staff that they are sick of the "what do you conserve?" meme that is still going around.
O'Toole explained: "There was a time when allowing open homosexuality was frowned upon. We were told that it would never stop there. Sure, we now allow group marriages, abortion on demand, euthanasia, transgenderism, trans kids, drag queen story hour, compelled speech, forced nut waxing, pedophilia, beastiality, and now necrophilia, but there is no slippery slope. Conservatism means standing for nothing, and embracing everything as tolerance and diversity."
He added: "I will not allow candidates in the next election to spout the Liberal lies that we are a group of intolerant bigots".
However, it's unclear how well this will translate into ballots in the next election. The Necro Community is very small, and have traditionally been Liberal voters. However some of the small government types tended to support the Libertarians. More research will have to be done on the viability of such a strategy.
In any event, the added economic activity is expected to generate plenty of tax revenue to spend on other programs.
Mr. Coudenhove-Kalergi, the Shadow Minister for Immigration, spoke of releasing their proposal for immigration reform. In the future, necrophiles would be awarded extra points in the immigration system, given the focus on inclusivity.
It was suggested that a combination of tax breaks and loosened regulations could ultimately get more of the necros on board with conservatism.
The final version of the amended platform is expected to be available in a few days.