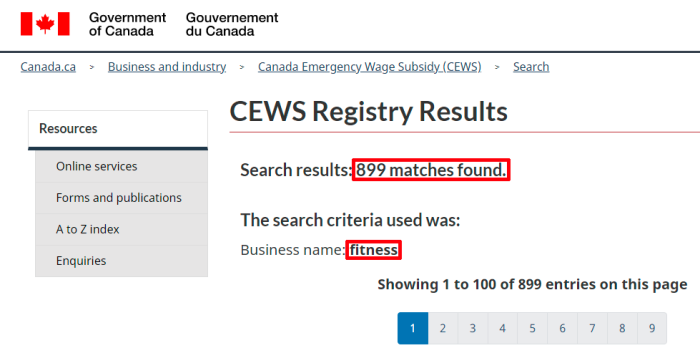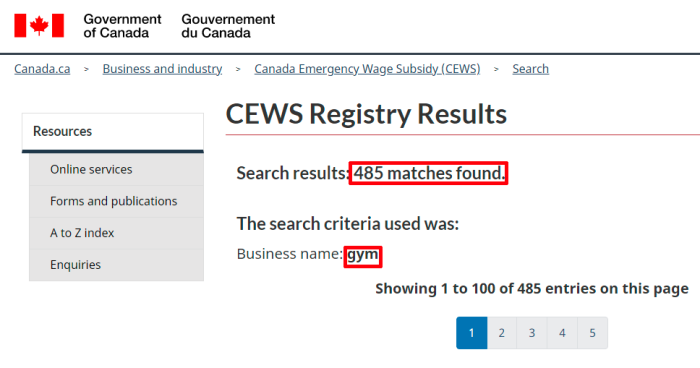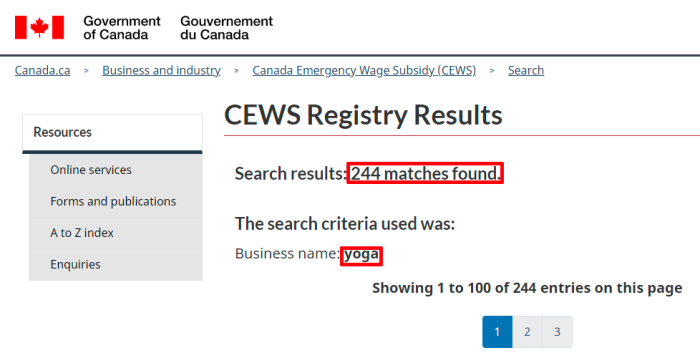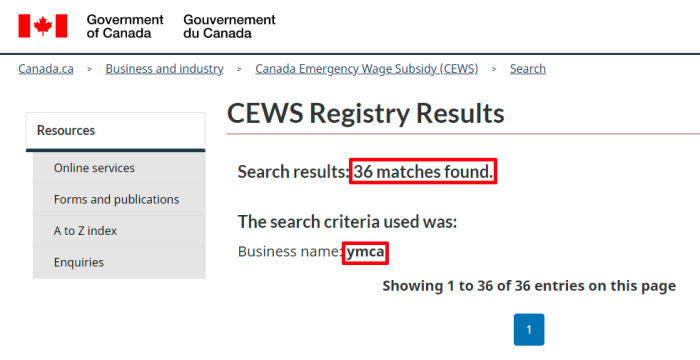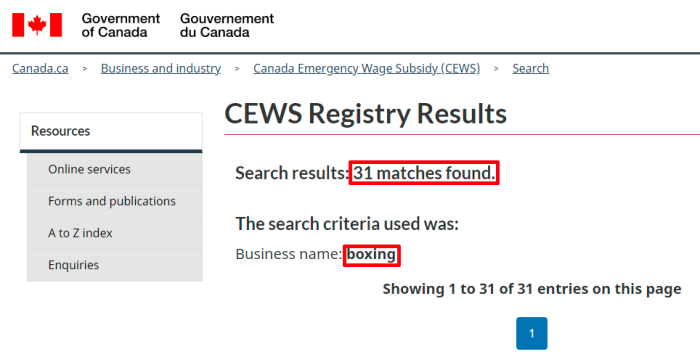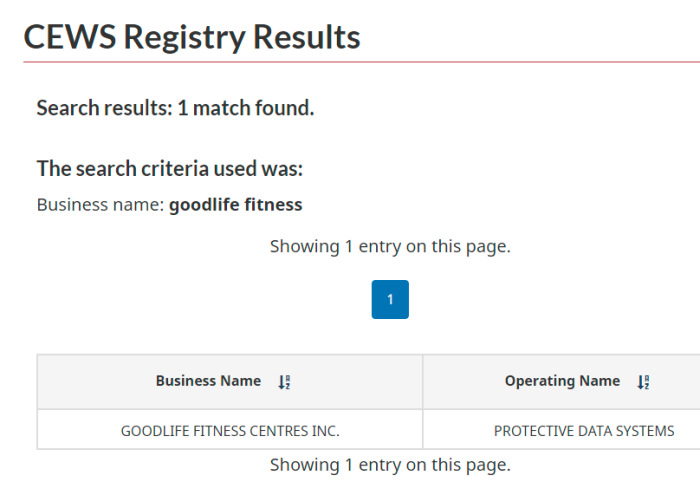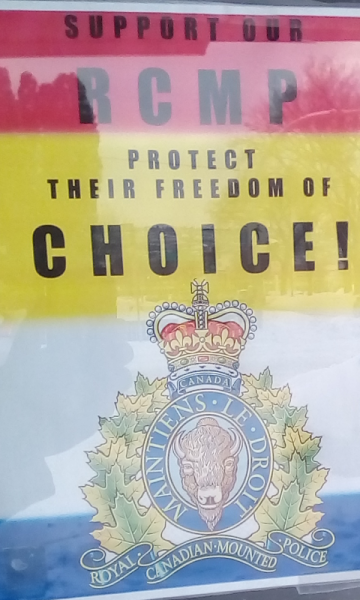 Ever wonder why your local gym, health club, fitness centers, yoga outlet, or related institution was so keen to enforce the so-called "vaccine passports"? Maybe, just maybe, they were paid off to do so. The above listings include private gyms and some chains.
CEWS is an acronym for "Canada Emergency Wage Subsidy", and the program is pretty self explanatory. For most businesses, salaries are the largest expense, by far.
Keep in mind, there are other programs, like the rental subsidy.
The last image requires an explanation. It's from a gym in British Columbia that requires patrons to have the vaccine passport and to register with the front desk. However, that same gym supports and advocates for the rights and choices of the RCMP in this matter. As most know: the RCMP is the enforcement arm of medical tyranny throughout most of Canada. This company demands its customers have the vaxx pass, you know, the people who pay the salaries. But, they "back the blue" in their fight with Ottawa. And yes, this particular gym is also getting CEWS, which shouldn't surprise anyone.
This continues the list of institutions that are getting funded to shill the "pandemic" narrative. These include: restaurants and hotels, political parties, law firms, more law firms, churches, trucking associations, chambers of commerce, financial institutions, and the publishing industry, to name a few.
Remember: things often don't make sense until you see the entire picture. This site tries to show you as much of it as possible, and money seems to always be the driving factor.
(1) https://apps.cra-arc.gc.ca/ebci/hacc/cews/srch/pub/bscSrch
(2) https://apps.cra-arc.gc.ca/ebci/hacc/srch/pub/dsplyBscSrch?request_locale=en
(3) https://search.open.canada.ca/en/gc/
(4) https://lobbycanada.gc.ca/app/secure/ocl/lrs/do/advSrch
(A.1) Hotel, Restaurant Groups Getting Wage/Rental Subsidies
(A.2) Liberals, Conservatives, NDP All Getting Bailout Money
(A.3) Lawyers, Bar Associations Receiving CEWS Money
(A.4) Conflicting Out? Lawyers Getting More Than Just CEWS
(A.5) Churches Are Charities, Getting CEWS, Subsidies & Promoting Vaccines
(A.6) Trucking Alliance Grants Raising many Eyebrows
(A.7) Chambers Of Commerce Subsidized By Canadians, Want Open Borders
(A.8) Banks, Credit Unions, Media Outlets All Getting CEWS
(A.9) Publishing Industry Subsidized By Taxpayer Money
(B.1) Unifor, Media, In Bed With Gov't, $595M
(B.2) Government Subsidizes Media To Ensure Positive Coverage
(B.3) Postmedia Subsidies/Connections, Lack Of Real Journalism
(B.4) Latest "Pandemic Bucks" Grants In 2021, Lorrie Goldstein
(B.5) Nordstar; Torstar; Metroland Media; Subsidies & Monopoly
(B.6) Aberdeen Publishing Takes Handouts, Ignores Real Issues
(B.7) More Periodicals Taking Grants, Parroting Gov't Narrative
(B.8) Tri-City News, LMP Pulls Bonnie Henry Article; Pandemic Bucks
(B.9) Black Press Group; Media Outlet Doxing Of Convoy Donors
(B.10) Subsidized Fact-Check Outlets Run By Political Operatives
(B.11) Digital Citizen Contribution Program: Funds To Combat "Misinformation"
(B.12) Counter Intelligence "Disinformation Prevention" Groups Are Charities
(B.13) CIVIX, More Grants To Combat "Disinformation" In 2021, Domestic, Foreign
(B.14) PHAC Supporting #ScienceUpFirst Counter Intel Effort
(B.15) Rockefeller Spends $13.5 To Combat Misinformation
(B.16) Media, Banks, CU, Getting CDA Emergency Wage Subsidies (CEWS)
(B.17) John Tory's Sister Board Member At Bell; CEWS; Subsidies
(B.18) True North Not Honest About Bailouts/Subsidies It Receives
(C.1) Media, Facebook, Google, Tech Collusion To Create "Trust" Networks
(C.2) CommonTrust, Commons Project, WEF, Rockefeller, Health Passes
(C.3) C2PA; Project Origin; Content Authenticity Initiative; CBC-BBC-Microsoft
(C.4) Public Media Alliance, Global Task Force, Brussels Declaration
(C.5) Institute For Strategic Dialogue: Govt/NGO Funded Counter-Intelligence
(C.6) Institute For Strategic Dialogue: Open Source Intelligence Gathering