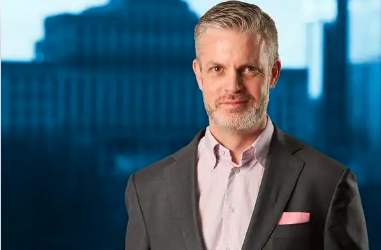 Ever get the impression that all of the politicians belong to the same groups? Well, they do. They don't even try to pretend anymore. If you want something done in government, your best bet is to write a cheque to the most connected lobbyists you can find.
This time, we will look at Kory Teneycke, and his lobbying firm, Rubicon Strategy. The article doesn't really need much in the way of commentary. Their own profiles list the "leaders" whose strings they pull.
Our digital campaigns have elected Premiers in Ontario and Alberta. When you need to win online, we are ready. Whether it's shaping public opinion, building blazing fast websites, or converting prospects into customers, we get the job done.
This is a quote directly from the Rubicon website. The Premiers they reference are most likely Jason Kenney (Alberta), and Doug Ford (Ontario). Of course, one has to ask what favours are expected from people like Ford and Kenney in return for taking power. Dance, puppets! Dance!
Kory Teneycke
Co-founder and CEO
If you're in a tough fight, Kory is the guy you want on your side.
.
With two decades in public affairs, Kory has served as the Director of Communications to the Prime Minister of Canada, managed the cable news channel "Sun News", and served as Executive Director of the Renewable Fuels Association. Kory was the manager of the 2018 campaign that saw Doug Ford become Premier of Ontario, and is now on a leave of absence to manage the 2022 campaign for the Ontario PC Party.
Jan O'Driscoll
Senior Vice President
When the game is on the line, you want Jan on your side.
.
With years of experience leading tactical communications and tough policy files, Jan is a straight shooter that gets the job done. He's held senior leadership roles in the private sector as well as with several federal cabinet ministers in Harper's government. Most recently, Jan served as Chief of Staff in several key ministries in Premier Ford's government where he drove transformational initiatives to get wins for the people of Ontario.
Sarah Letersky
Vice President
Sarah knows government decision making.
.
As a war room operative she helped elect Doug Ford as Premier of Ontario. As a Chief of Staff in Premier Ford's government, Sarah built an impressive network of peers, and successfully managed communications on a number of contentious files. If you need something at Queen's Park, Sarah knows who to talk to and how to get it done.
Emrys Graefe
Vice President, Digital
Emrys is one of Canada's foremost digital campaign strategy experts.
.
Obsessed with improving online performance, Emrys headed the digital campaign that made Doug Ford leader of the Ontario PC Party. His digital campaigns then won majority governments for the Ontario PCs in 2018 and Alberta's United Conservative Party in 2019. In 2009 he started his career in federal politics inside Stephen Harper's government, eventually becoming the Deputy Director of Political Operations of the Conservative Party of Canada. Emrys is an expert at influencing and leveraging public opinion.
Stephanie Delorme
Director of Operations
Stephanie is a strategic thinker and problem solver.
.
With extensive experience in the private and public sectors, in think tanks and politics, Stephanie's range of experience gives her an innate understanding of a range of policy issues and creative approaches to solving them. Stephanie has worked in federal politics in the Opposition Leader's office, on the provincial campaign in Ontario seeing Doug Ford elected as Premier, and in local politics in Ottawa.
Cole Hogan
Director of Creative
Others make content. Cole makes art.
.
Having played a leading role in the merging of Alberta's Wildrose and Progressive Conservative parties, Cole is a highly talented communications professional. Cole is responsible for some of the most innovative advertisements seen in Canadian politics and played a key role in electing Doug Ford as Premier of Ontario and Jason Kenney as Premier of Alberta.
Christine Simundson
Senior Consultant
Christine wins campaigns.
.
Christine's experience in the legal profession coupled with her experience in marketing and promotions gives her an edge when it comes to grassroots activism. Before joining Rubicon, Christine was active in the Ontario PC Party War Room during the 2018 Provincial election. Christine's guidance elected 17 of the PC MPPs in Peel Region, Halton, Toronto and Northern Ontario. Christine was the PC Party Organizer for Peel Region and played a senior role in organizing the PC Leadership race of 2018.
Of course, have a read through the site to take it all in. Pretty sickening when corruption and cronyism is marketed as being "effective" in these roles.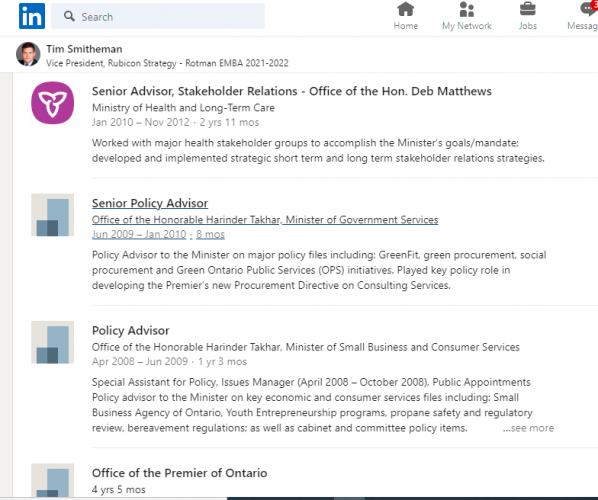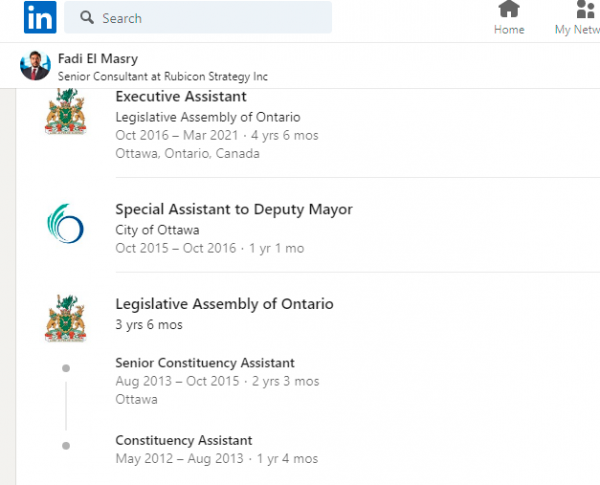 And no, this isn't being used to exclusively bash the conservatives. Here are 2 people from Rubicon who served in the Ontario Government when it was run by Kathleen Wynne and Dalton McGuinty. Another was involved with both the Federal and New Brunswick Liberals.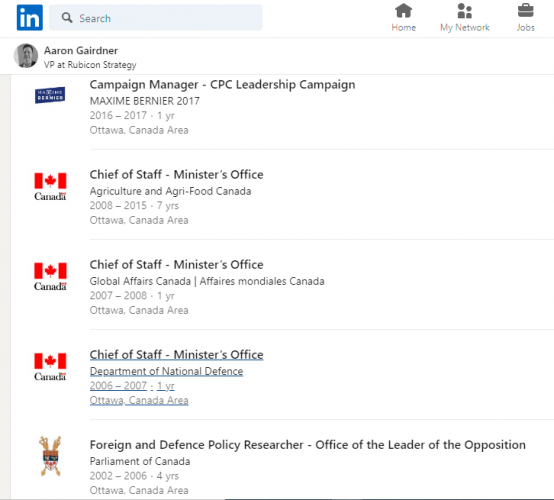 Very interesting. Another operative for Rubicon was Maxime Bernier's old campaign manager when he ran for the leadership of the Conservative Party of Canada in 2016/2017. Anyhow, the rampant ties shouldn't surprise anyone at this point, as all parties have dirty hands.
Now, looking briefly at the Ontario Lobbying Registry: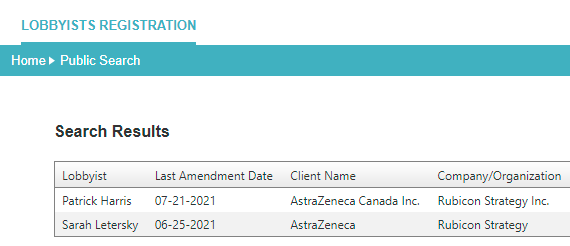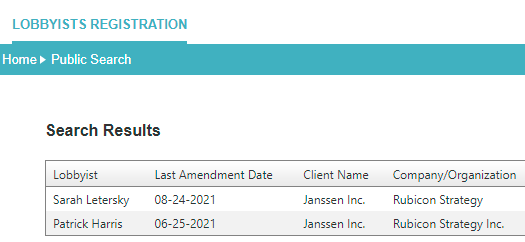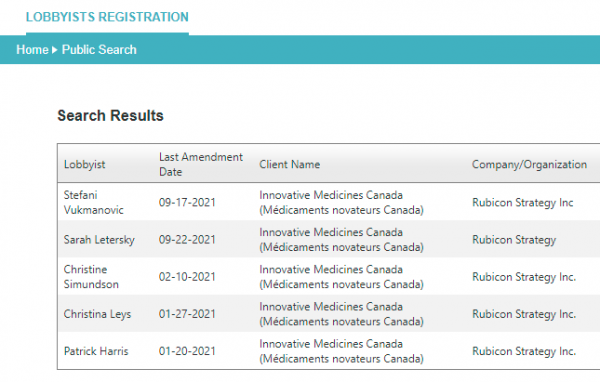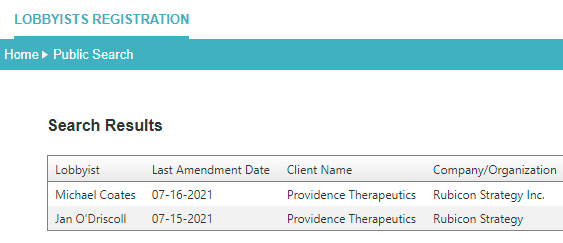 Of course, this is just what's on file in Ontario. Pretty obvious that they are involved in promoting big pharma and vaccinations.
As for Innovative Medicines Canada, it has quite the member list, including a lot of common names. It describes itself as "the national association representing the voice of Canada's innovative pharmaceutical industry". Thank you Karen for clarifying this in the comments.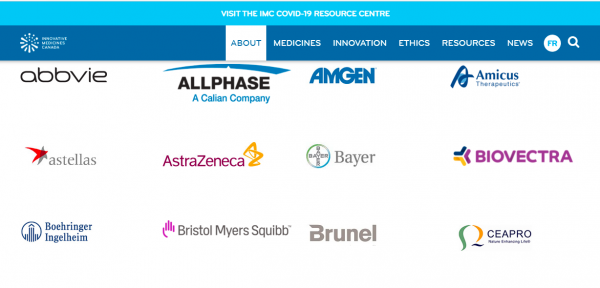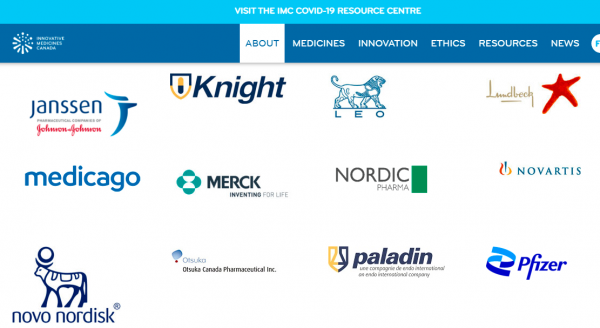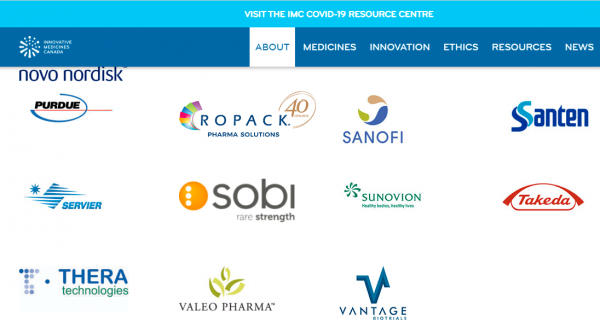 I.M.C. states that it works "with governments, insurance companies, healthcare professionals and stakeholders to advance the field and enhance the wellbeing of Canadians. We are committed to being valued partners in Canada's healthcare system." It also claims to "form effective alliances, support policies…" to widen access to medicines across Canada.
The Vice-Chair is Cole Pinnow, of Pfizer Canada, who has been very busy lobbying both Federally and across Provinces. The Treasurer is a representative from Gilead.
Everywhere one looks, there are more and more connections between big pharma, and the political class who pushes for policies to promote this. Actual science, medicine, and honest discourse seems to fall by the wayside. Check this article from Real Reason for more information.
Of course, all of this is only what's on paper. There is likely a lot that goes on behind the scenes.
It's curious that Rubicon also pushes its ties to the defense industry. Really makes one wonder why Federal Conservatives claim that much more military spending is needed. Are they really concerned about the troops, or is this about generating more business for their handlers?
(1) https://rubiconstrategy.com/
(2) https://archive.is/8e3mT
(3) https://www.linkedin.com/in/andrew-balfour-6ab1027/
(4) https://www.linkedin.com/in/mike-coates-72983958/
(5) https://www.linkedin.com/in/patrick-harris-69348726/
(6) https://www.linkedin.com/in/louise-mercier-8042271a/
(7) https://www.linkedin.com/in/jan-o-driscoll-0981651a/
(8) https://www.linkedin.com/in/tim-smitheman-a057b526/
(9) https://www.linkedin.com/in/aaron-gairdner-2b66aa155/
(10) https://www.linkedin.com/in/shae-mcglynn/
(11) https://lobbyist.oico.on.ca/Pages/Public/PublicSearch/
(12) http://innovativemedicines.ca/about/member-companies/
(13) https://realreason.ca/kory/
No, this isn't just one rogue person, or one rogue firm that behaves like this. Conflicts of interest between politics and business are rampant. Below are some of the examples previously covered on this site. Take the plunge, if you dare.
Also consider: Rubicon, like other firms, has operatives in multiple parties in the same area. For specific examples: the firm has ties to the Ontario Liberals and Conservatives, as well as the Federal Liberals and Conservatives. Doesn't really matter who wins the election.