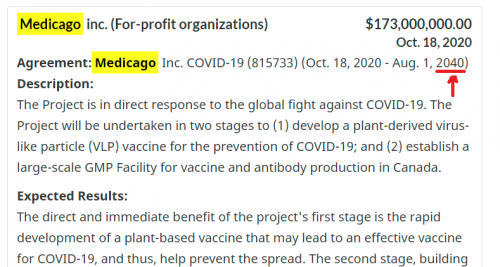 Medicago received a grant of $173,000,000 to develop a CV-19 vaccine. Beyond that, a portion of the grant is to build a manufacturing facility, which presumably should be operational by 2040.
1. Other Articles On CV "Planned-emic"
The rest of the series is here. Many lies, lobbying, conflicts of interest, and various globalist agendas operating behind the scenes, obscuring the vile agenda called the GREAT RESET. The Gates Foundation finances: the WHO, the US CDC, GAVI, ID2020, John Hopkins University, Imperial College London, the Pirbright Institute, the BBC, and individual pharmaceutical companies. The International Health Regulations are legally binding. The Postmedia empire and the "independent" media are paid off, as are the fact-checkers. The virus was never isolated, PCR tests are a fraud, as are forced masks, social bubbles, and 2m distancing.
2. Danielle Peters, Major Pharma Lobbyist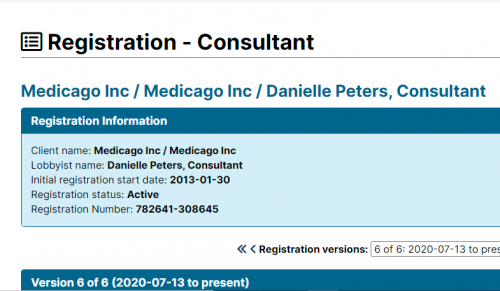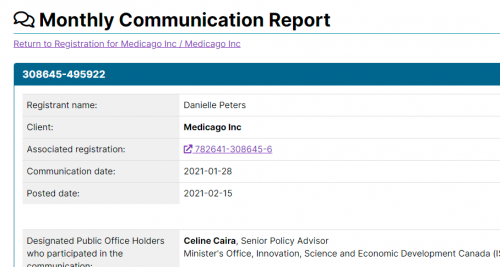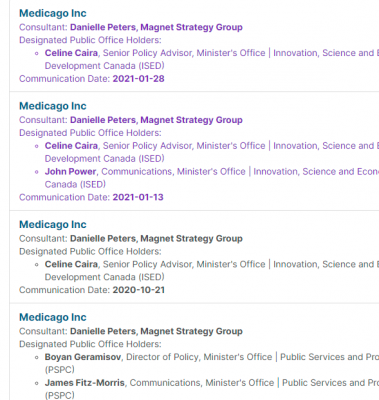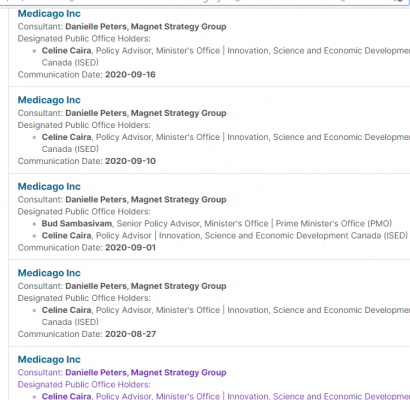 February 4, 2019
February 4, 2019
February 5, 2019
November 27, 2019
January 22, 2020
March 3, 2020
March 5, 2020
May 25, 2020
June 8, 2020
June 8, 2020
June 29 2020
July 13, 2020
July 15, 2020
July 29, 2020
July 30, 2020
August 6, 2020
August 7, 2020
August 26, 2020
August 27, 2020
September 1, 2020
September 10, 2020
September 16, 2020
September 29, 2020
October 10, 2020
October 10 2020
January 13, 2021
January 28, 2021
The above list only includes searches for Medicago, which Danielle Peters is featured prominently. She has been registered as a Medicago lobbyist since 2013. Those dates are when she met on behalf of Medicago to lobby for vaccines. If you only search her name, Peters is involved in other pharma lobbying, such as with Merck, Kalgene Pharmaceuticals, Therapure Biopharma, and the Alliance for Safe Online Pharmacies
3. Danielle Peters, Magnet Strategy Group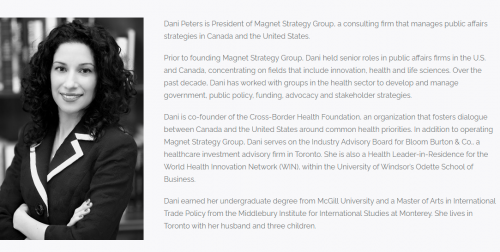 Dani Peters is President of Magnet Strategy Group, a consulting firm that manages public affairs strategies in Canada and the United States.
Prior to founding Magnet Strategy Group, Dani held senior roles in public affairs firms in the U.S. and Canada, concentrating on fields that include innovation, health and life sciences. Over the past decade, Dani has worked with groups in the health sector to develop and manage government, public policy, funding, advocacy and stakeholder strategies.
Dani is co-founder of the Cross-Border Health Foundation, an organization that fosters dialogue between Canada and the United States around common health priorities. In addition to operating Magnet Strategy Group, Dani serves on the Industry Advisory Board for Bloom Burton & Co., a healthcare investment advisory firm in Toronto. She is also a Health Leader-in-Residence for the World Health Innovation Network (WIN), within the University of Windsor's Odette School of Business.
What else is there to say? She is clearly a very connected person. Considering that Medicago landed a $173 million contract, due largely to her lobbying, Peters was financially a great investment. This deal wasn't just to fund vaccine research, it was to build a facility as well.
4. Peters Lobbied While With Rothwell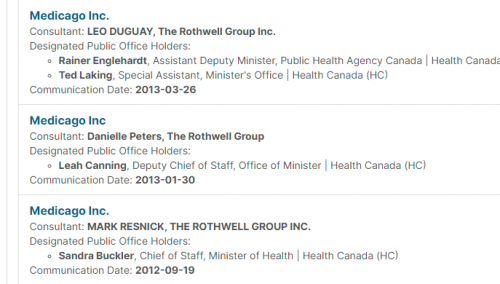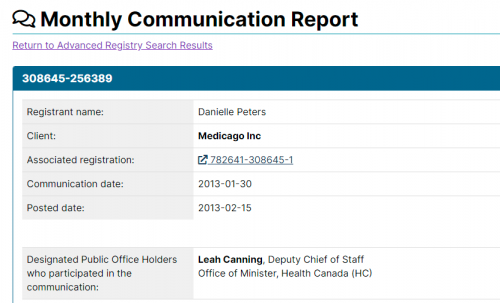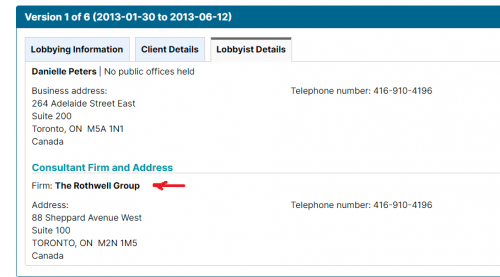 It worth pointing out that Peters also lobbied on behalf of Medicago when she was employed by the firm, Rothwell Group. Seems that not much has changed.
5. Peters Part Of Adjuvant Partners As Well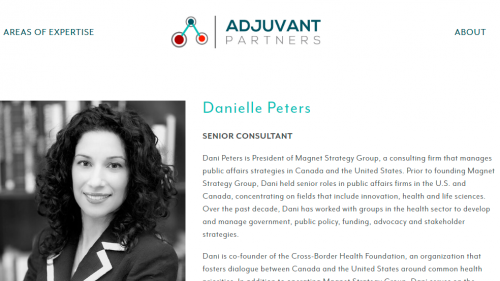 Look familiar? It should. This profile is almost identical to the Magnet profile, down to using the same photograph. Among other things, Adjuvant lists "gene therapy" as one area it's involved with. This appears to be another lobbying firm, as they don't do medical research themselves.
6. Peters' LinkedIn Page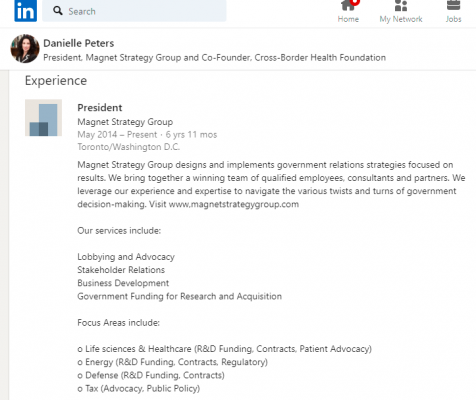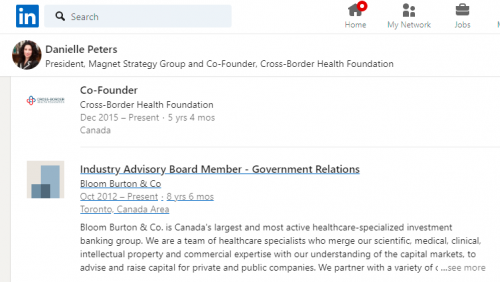 The profile of one of the main players behind the $173 million spending. However, she has not acted alone in this.
7. Blake Oliver Jumps Ship To Government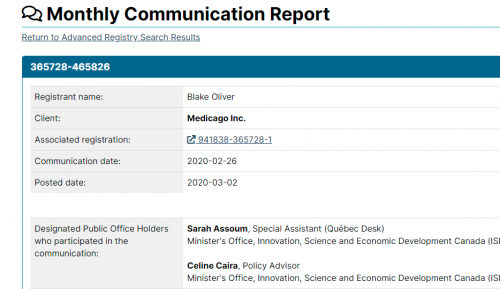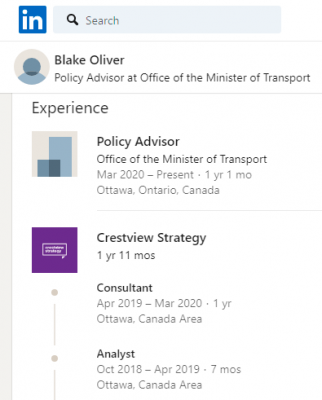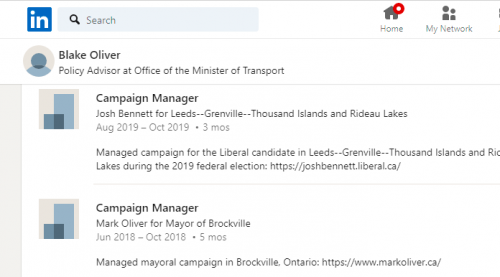 On February 26, 2020, Blake Oliver lobbied the Federal Government on behalf of Medicago, while still employed at Crestview Strategy. Days later, he was working for the Government, in the Ministry of Transportation. He also helped volunteer for the Liberals in the 2019 election.
8. Patricia Sibal, Liberal Party Volunteer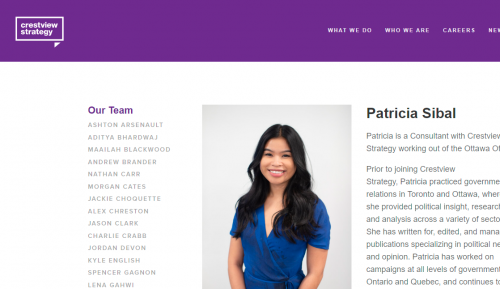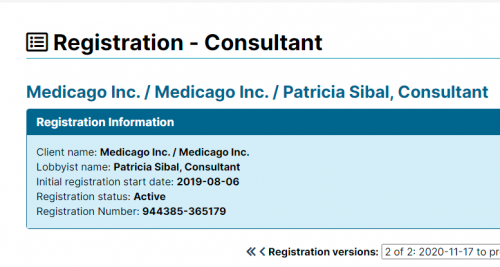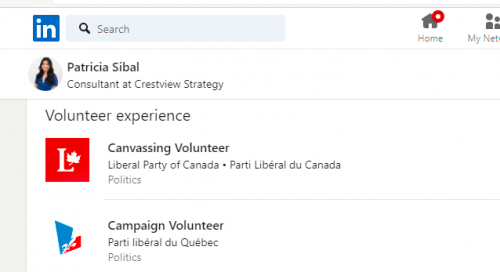 Also connected to this is Patricia Sabil. She has lobbied for Medicago, while working for Crestview Strategy. She is also a volunteer with the Liberals in Ontario and Quebec.
9. Susie Heath, Liberal With Wynne/McGuinty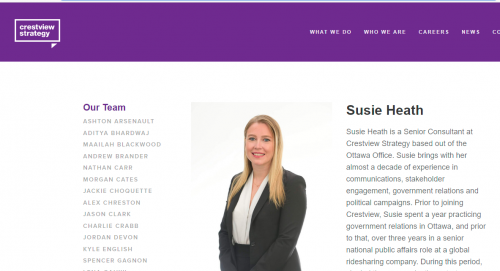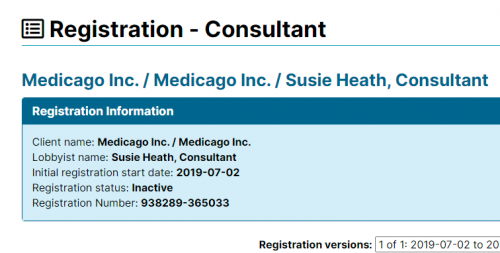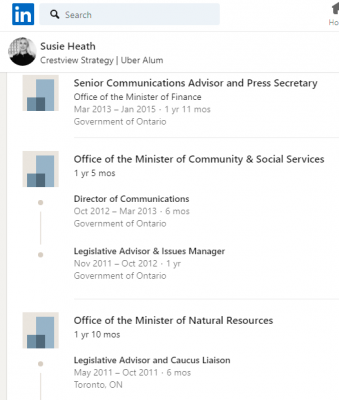 Susie Heath spent years with the Liberal Government of Dalton McGuinty and Kathleen Wynne. She has also lobbied on behalf of Medicago, while with Crestview Strategy
10. Jennifer Babcock, Ex-Crestview Lobbyist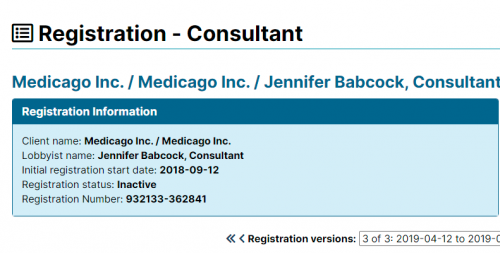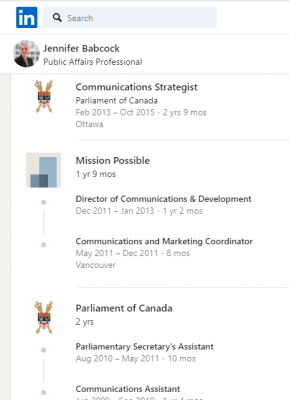 Babcock spent several years in Parliament, working for various politicians. She also lobbied on behalf of both Medicago and GAVI. Honourable mentions go out to Lucas Malinowski, and Joanna Carey, who appear to have since left Crestview.
Jason Clark is still with Crestview, and has acted for Medicago and GAVI. He volunteered in the 2015 election for Liberals in the Ottawa region. Crestview itself was co-founded by Rob Silver, husband of Katie Telford, Trudeau's Chief-of-Staff.
Currently, Ashton Arsenault is registered as a lobbyist for both Medicago and GAVI. For some variety, he is a strategist with the Conservative Party of Canada.
For some background information into Crestview and other lobbying, please check here, here, here and here.
This is what they mean when they say "we're all in it together".
11. Conflicts Of Interest Ignored In Media
Given the heavy subsidization of the media in Canada, it's no surprise that none of this is being reported. When outlets are dependent on the Government to prop them up, they are unlikely to do real research. But about that $173 million grant, people should know who is really pulling the strings.