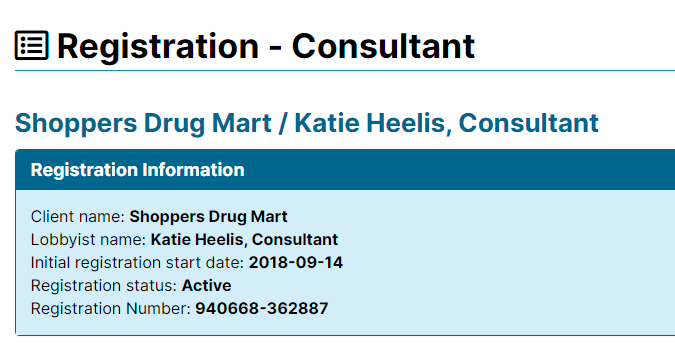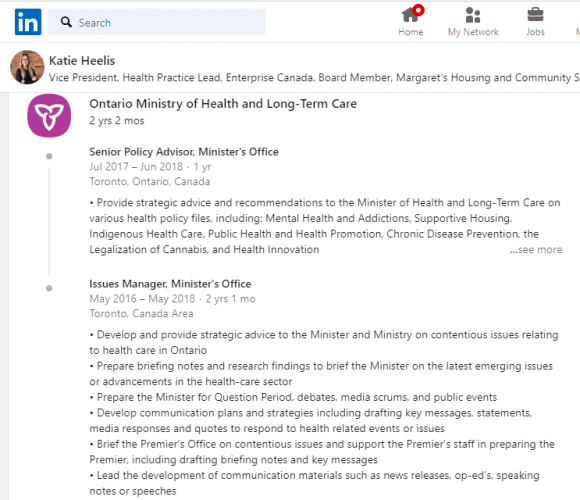 Katie Heelis has recently been lobbying Ottawa on behalf of Shoppers Drug Mart. Shoppers has secured a profitable sector, administering on-the-spot vaccinations for the "coronavirus". Also, over the counter rapid tests are coming en masse.
Also look at the date: September 2018. Wynne was voted out in June 2018, which means that Heelis became a lobbyist for Shoppers Drug Mart almost immediately after leaving Government. That appears to violate lobbying restrictions, or perhaps its okay because she's lobbying FEDERALLY.
Previously, Heelis worked for as an "Issues Manager" for then Ontario Minister of Health and Long Term Care, Eric Hoskins. She describes what that involved doing:
• Develop and provide strategic advice to the Minister and Ministry on contentious issues relating to health care in Ontario
• Prepare briefing notes and research findings to brief the Minister on the latest emerging issues or advancements in the health-care sector
• Prepare the Minister for Question Period, debates, media scrums, and public events
• Develop communication plans and strategies including drafting key messages, statements, media responses and quotes to respond to health related events or issues
• Brief the Premier's Office on contentious issues and support the Premier's staff in preparing the Premier, including drafting briefing notes and key messages
• Lead the development of communication materials such as news releases, op-ed's, speaking notes or speeches
In short, Heelis was a "handler" for Hoskins, telling him what to say, and managing his media affairs. The Minister, like many others, must just be a bobble-head for the cameras. Anyhow, she now has a new job as a lobbyist.
Never mind that these vaccines aren't approved by Health Canada (only given interim authorization), and never mind the lack of long term testing. Don't worry that the virus has never been isolated, and that PCR tests can't determine active infection. There's money to be made.
Ever wonder why the Conservative Party of Canada supports Trudeau, even if they whine about details? Ever wonder why the Ontario Liberal Party supports Doug Ford, and only complains about handling? Think it's strange that they all support mass testing and vaccinating the country?
There is a simple answer for that: they all have the same handlers. Some of those handlers have also been successful in securing a lucrative venture for Shoppers Drug Mart: on the spot injections.
Press Progress did a story in march about ties between the Ontario "pandemic expert" and a lobbying firm called Santis Health. It's definitely worth a read. Not only did Jane Philpott's staffer become a lobbyist for Santis Health, but Philpott herself supports the mass vaccination agenda.
Now, if you have any doubt that they are all on the same side, consider the staff and respective profiles from the people at Ensight Canada. All from one firm, and not even a large one. There are ties to both Ontario and Liberals and Conservatives, and to Federal Liberals and Conservatives.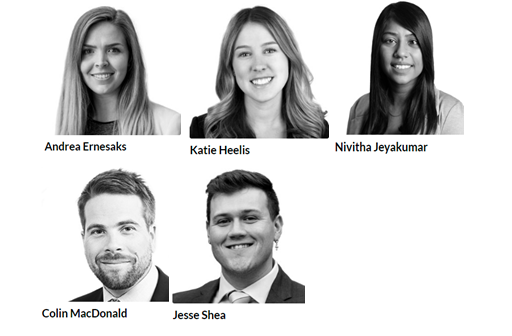 Andrea Ernesaks: She was media relations and press secretary for (then) Ontario Premier Kathleen Wynne. Secretary for media coverage on ON Liberal 2018 campaign.
Katie Heelis: "Issues Manager" or handler for Eric Hoskins, then Minister for Health and Long Term Care under Kathleen Wynne.
Nivitha Jeyakumar: Worked Federally for both B.C. and Ontario Liberal candidates, trying to get them elected to office.
Colin MacDonald: Helped run a candidate for Ontario Liberal Leadership race in 20012/2013, and Policy Advisor for several Cabinet Ministers.
Jesse Shea: Ties to both Ontario and Federal Liberals, now works for new Ontario Liberal Leader, Steven Del Duca and handling his new role.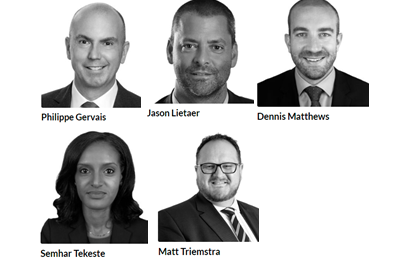 Philippe Gervais: Involved in 2006 campaign which put Stephen Harper in office, works behind the scenes in U.S. elections as well.
Jason Lietaer: Worked as Liason (whatever that is) between Conservative Party of Canada Caucus, and the Prime Minister's Office. Also served in Mike Harris' ONPC Government.
Dennis Matthews: Worked in Harper Government starting in 2006, managing Government advertising, helped campaign to make Doug Ford Ontario Premier in 2018.
Semhar Tekeste: Handler for Cabinet Ministers at the federal level, including Gordon O'Connor, Shelly Glover, and Greg Rickford. Media relations during 2015 election, then outreach for Andrew Scheer.
Matt Triemestra: Long time staffer for Conservative Party of Canada, including Members of Parliament, such as Jason Kenney, Rob Moore and Colin Carrie.
Do you get it now? It doesn't matter which Party is in power, since the same lobbyists control both sides. The agenda still goes ahead, regardless of which puppet sits at the head of the table. Had Wynne been re-elected in 2018, it's doubtful she would have been much different.
Just for the sake of variety, there is an NDP operative, Tyler Downey, who works with the firm. He must be the diversity hire for Ensight.
A few more firms worth looking into. These are people who control our politicians and media. Think you're voting of an MLA, MPP, or MP? That's not the case at all.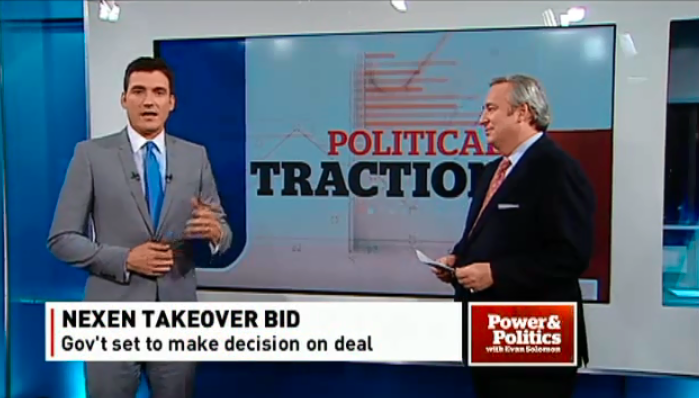 None of this gets reported in the mainstream new in Canada due largely to lobbyists being embedded with them. FOr a specific example, Jaime Watt was a long term guest on Power and Politics with Evan Solomon. In fact, several members of Ensight have significant media connections.
How does any of this help advance Canadian interests?
(1) https://lobbycanada.gc.ca/app/secure/ocl/lrs/do/advSrch
(2) https://lobbycanada.gc.ca/app/secure/ocl/lrs/do/vwRg?cno=362887&regId=899659&blnk=1
(3) https://www.linkedin.com/in/jason-lietaer-06734168/
(4) http://www.ensightcanada.com/who-we-are/jason-lietaer/
(5) https://enterprisecanada.com/team_members/2-jason-lietaer/
(6) http://www.ensightcanada.com/who-we-are/jaime-watt/
(7) http://www.ensightcanada.com/who-we-are/matt-triemstra/
(8) https://www.linkedin.com/in/matt-triemstra-1134873/
(9) http://www.ensightcanada.com/who-we-are/nivitha-jeyakumar/
(10) https://www.linkedin.com/in/nivithaj/
(11) http://www.ensightcanada.com/who-we-are/tyler-downey/
(12) https://www.linkedin.com/in/tyler-downey-137687163/
(13) http://www.ensightcanada.com/who-we-are/philippe-gervais/
(14) http://www.ensightcanada.com/who-we-are/colin-macdonald/
(15) http://www.ensightcanada.com/who-we-are/dennis-matthews/
(16) https://www.linkedin.com/in/dennis-matthewsca/
(17) http://www.ensightcanada.com/who-we-are/katie-heelis/
(18) https://www.linkedin.com/in/katieheelis/
(19) http://www.ensightcanada.com/who-we-are/semhar-tekeste/
(20) https://www.linkedin.com/in/semhartekeste/
(21) http://www.ensightcanada.com/who-we-are/jesse-shea/
(22) https://www.linkedin.com/in/jesse-shea-a8b377170/
(23) http://www.ensightcanada.com/who-we-are/andrea-ernesaks/
(24) https://www.linkedin.com/in/andreaernesaks/
(25) https://pressprogress.ca/doug-fords-director-of-pandemic-response-was-a-private-health-lobbyist-for-shoppers-drug-mart/