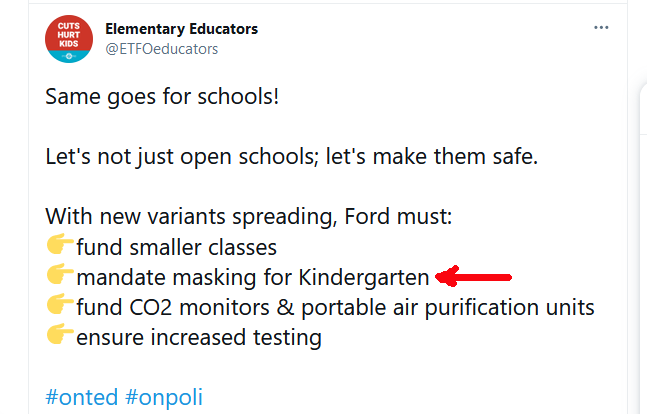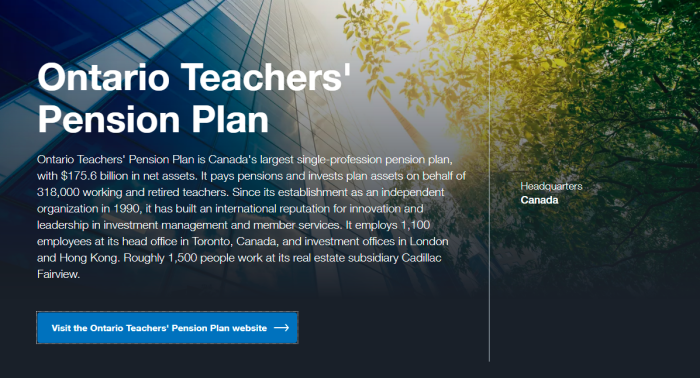 The Elementary Teachers Federation of Ontario supporting forcing masks on kindergarten students. It's interesting, since their pension fund is partnered with the World Economic Forum. It's also part of the group Focus on Capital Long Term Global. How deep does this rabbit hole go?
1. More On The International Banking Cartel
For more on the banking cartel, check this page. See who is really controlling things, and the common lies that politicians and media figures tell. The bankers work with the climate mafia and pandemic pushers to promote mutual goals of control and debt slavery. Many pension funds also seem tied to this agenda.
2. Important Links
https://twitter.com/ETFOeducators/status/1371865858046365704
https://www.otpp.com/
https://www.weforum.org/organizations/ontario-teachers-pension-plan
https://www.fcltglobal.org/
https://www.fcltglobal.org/mission/
https://www.fcltglobal.org/team-member/lady-lynn-forester-de-rothschild/
https://www.fcltglobal.org/team-member/larry-fink/
https://www.weforum.org/partners
https://www.baincapital.com/about-us
https://www.blackrock.com/us/individual/about-us/sustainability-resilience-research
https://www.weforum.org/people/mark-wiseman
https://www.blackstone.com/
https://www.cppinvestments.com/
https://www.otpp.com/
https://www.weforum.org/agenda/authors/jo-taylor
3. Focus On Capital Long Term Group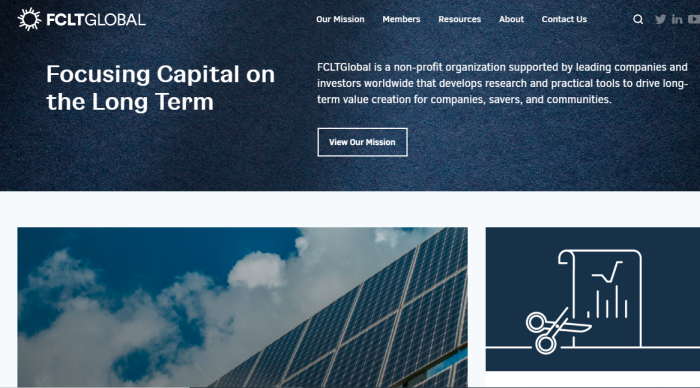 Millions of people around the world are saving money to meet personal goals – funding a comfortable retirement, saving for someone's education, or buying a home, to name a few.
The funds to support these goals are safeguarded by institutional investors – pension funds, sovereign wealth funds, insurers, and asset managers – who invest in companies for the prospect of growth and security. These savers, their communities, and the institutions that support them make up the global investment value chain, and each benefit from long-term decisions in different ways:
Data shows that long-term-oriented investors deliver superior performance, and long-term-oriented companies outperform in terms of revenue, earnings, and job creation. But despite overwhelming evidence of the superiority of long-term investments, short-term pressures are hard to avoid. A majority of corporate executives agree that longer time horizons for business decisions would improve performance, and yet half say they would delay value-creating projects if it would mean missing quarterly earnings targets.
Aberdeen Asset Management
APG Asset Management
Baillie Gifford
Bain Capital
Barclays
BlackRock
Blackstone
Bloomberg
BP
Bridgewater Associates
Brookfield Asset Management
CPP Investments
Carlyle Group
Cisco
De Brauw Blackstone Westbroek
Dow
Edelman
EQT
EY
Federated Hermes
Fidelity Investments
Future Fund
Generation Investment Management
GIC
GlaxoSmithKline
Goldman Sachs
Hillhouse Capital
Hong Kong Monetary Authority
IFM Investors
Inclusive Capital Partners
Kempen Capital Management
KPMG
La Caisse de dépôt et placement du Québec
Mastercard
McKinsey & Company
MFS Investment Management
MSCI
Nasdaq
Natixis Investment Managers
Neuberger Berman
New Zealand Super Fund
Norges Bank Investment Management
Nuveen Asset Management
Ontario Teachers' Pension Plan
PSP Investments
Royal DSM
Russell Reynolds Associates
Schroders
Snow Lake Capital
State Street Corporation
Sullivan & Cromwell
Syngenta Group
Tata Sons
Temasek
TPG Capital
Unilever
Vista Equity Partners
Wachtell, Lipton, Rosen & Katz
Walmart
Washington State Investment Board
Wellington Management
Not only are these organizations part of FCLT Group, but most are also partners of the World Economic Forum. It seems that asset management and social justice are joining forces. Ideologically, FCLT Group and WEK seem to align.
As a side note: Lady Lynn Forester de Rothschild is one of the Strategic Advisors of FCLT Group. She also sits on the Trilateral Commission.
Let's take a look at some of the companies in this group. These reviews hardly cover everything, but are to show some of the more interesting details of those involved. While nothing presented here proves anything underhanded is going on, the extensive connections are too great to ignore.
4. Bain Capital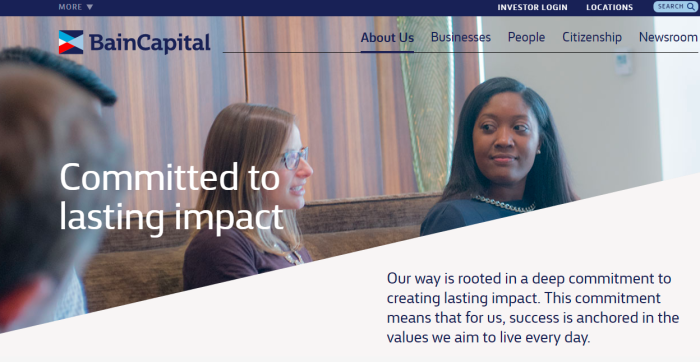 Guidelines For Responsible Investment
With approximately $120 billion in assets under management, Bain Capital and its business units utilize a strategic, fact-based and diligence-driven investment approach that by definition includes a multitude of environmental, social and governance (ESG) considerations.
Bain Capital believes that these ESG practices lead to better investment outcomes while considering the firm's broader impacts on the environment and society. The firm takes its responsibility seriously and continually monitors the broad consequences of every investment to ensure we are taking all of our stakeholders' needs into account. By living these values, we create lasting impact for our investors, teams, businesses and communities where we live and work.
Bain Capital is an American, multinational investment firm. It was co-founded by Mitt Romney, the ex-Massachusetts Governor, 2-time Presidential Candidate, and current Utah Senator. Like other firms, Bain is moving more and more into the en
Romney's business history is interesting, and it includes start up money from Robert Maxwell, father of accused sex trafficker Ghislaine Maxwell.
5. Blackrock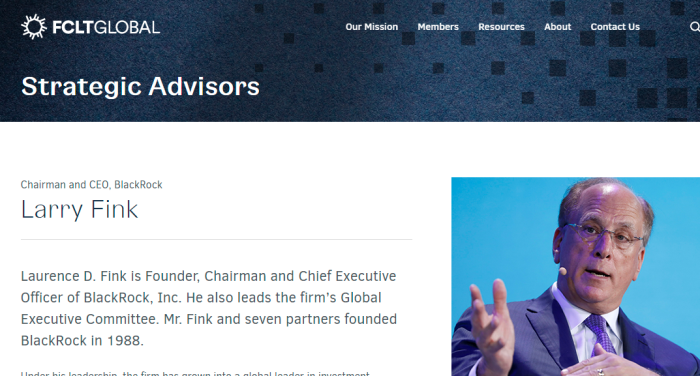 Blackrock is a large, multinational investment firm. Lately, it has adopted the mantra of sustainable investing, and bringing that ideology into everything that it does.
Larry Fink is a Strategic Advisor for FCLT, and is the head of Blackrock, which he cofounded with several others. According to his profile:
"Mr. Fink serves as a member of the Board of Trustees of New York University and is Co-Chairman of the NYU Langone Medical Center Board of Trustees. Mr. Fink also serves on the Boards of The Museum of Modern Art (MoMA), the Council on Foreign Relations and Robin Hood, the poverty-fighting charitable organization. He is also an Executive Committee member of The Partnership for New York City, the economic development organization."
Blackrock also owns SNC Lavalin. That Quebec based firm has been involved in serious corruption scandals in recent years. However, thanks to its vast political connections, and lobbying everyone in Parliament, it has been able to get away from most of it.
Lavalin owes much of its success in lobbying for a deferred prosecution agreement to Bruce Hartley, and William Pristanski. Hartley worked in the Liberal Government of Jean Chretien, and Pristanski worked for the Conservative Government of Brian Mulroney. They influence both major parties at the Federal level.
6. Blackstone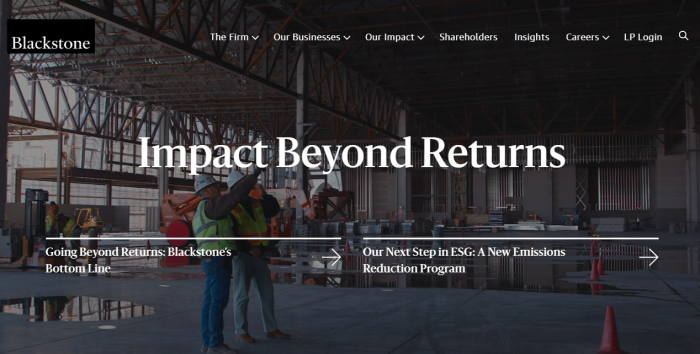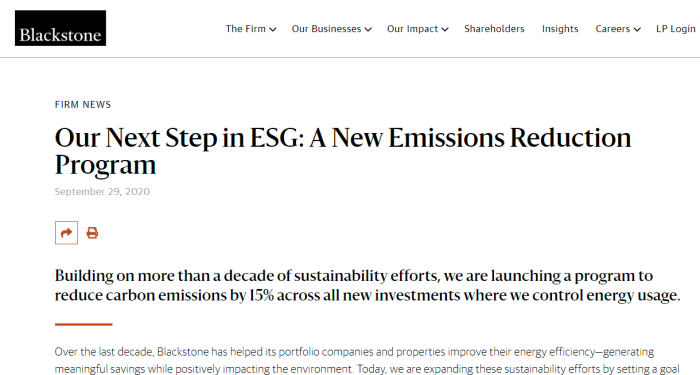 Building on more than a decade of sustainability efforts, we are launching a program to reduce carbon emissions by 15% across all new investments where we control energy usage.
Over the last decade, Blackstone has helped its portfolio companies and properties improve their energy efficiency—generating meaningful savings while positively impacting the environment. Today, we are expanding these sustainability efforts by setting a goal of 15% carbon emissions reduction across all new investments where we control energy usage. We will support them in achieving this goal with a set of tools and resources to reduce their carbon footprint.
Another investment firm supporting ESG. This is unique in that it has former Prime Minister Brian Mulroney sitting on the Board of Directors
Rochelle B. Lazarus is a Board Member, and also sits on the Board of Merck (a pharmaceutical company), and on the Council on Foreign Relations. Director Ruth Porat also is part of the CFR. Former U.S Senator Kelly A. Ayotte was an advisor for Microsoft.
Blackstone also owns G4S, the private security firm that Brian Pallister brought into Manitoba as "extra help". G4S runs detention services, and is involved in surveillance and intelligence gathering.
7. CPP Investments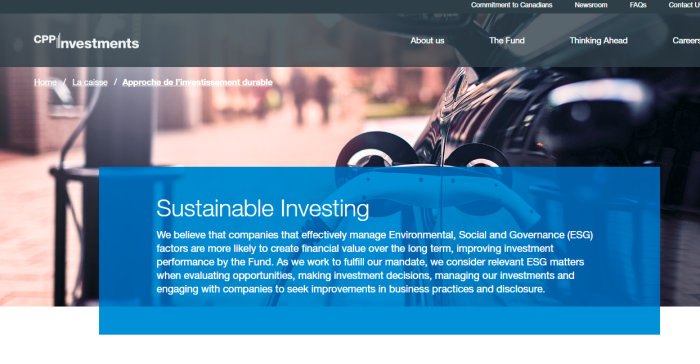 At CPP Investments we consider responsible investing simply as intelligent long-term investing. Over the exceptionally long investment-horizon over which we invest, ESG factors have the potential to be significant drivers – or barriers – to profitability and shareholder value. For these reasons we refer to what many call 'Responsible Investing' activities simply as Sustainable Investing.
Given our legislative objective, we consider and integrate both ESG risks and opportunities into our investment analysis, rather than eliminating investments based on ESG factors alone.
As an owner, we monitor ESG factors and actively engage with companies to promote improved management of ESG, ultimately leading to enhanced long-term outcomes in the companies and assets in which more than 20 million CPP contributors and beneficiaries have a stake.
CPP Investments has established governing policies, approved by our Board of Directors, to guide our ESG activities. Our Policy on Sustainable Investing establishes how CPP Investments approaches ESG factors which aligns with our legislative objective to maximize long-term investment returns without undue risk of loss. Our Proxy Voting Principles and Guidelines provide guidance on how CPP Investments is likely to vote on matters put to shareholders and communicate CPP Investments' views on governance matters.
The Canada Pension Plan Investment Board (CPPIB), is supposed to manage the national pension plan of Canadians.
There are several things to mention. First, in an honest accounting of the pension plan, there would be over $1 trillion in unfunded liabilities. It is propped up through ever increasing amounts of contributions. Second, this can only be propped up by an increasing contribution base — such as importing the 3rd World. Third, the overwhelming majority is invested outside of Canada. Fourth, the plan has thoroughly embraced the ESG doctrine (environment, social, governance).
Canadian pension funds shouldn't be involved in social engineering, especially abroad. It should be used domestically in ways that put Canadians to work.
8. Goldman Sachs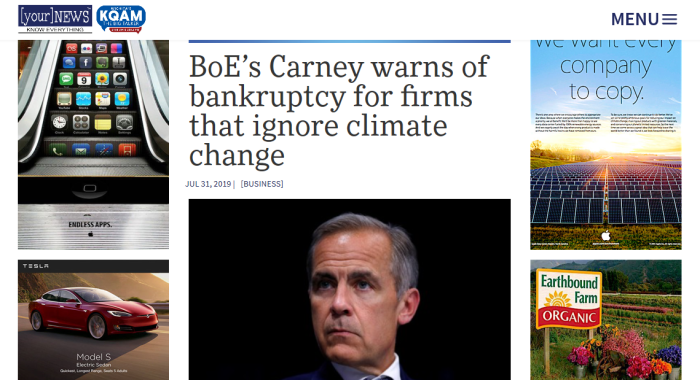 Goldman Sachs has long been a stepping stone for bankers to eventually land positions in the U.S. Government. Indeed, many such people have ended up in the Treasury Department, under both Democrat and Republican Administrations. It's too extensive to properly list here.
Another ex-Goldman employee is Mark Carney. He formerly headed both the Bank of Canada, and the Bank of England. He is now in charge of the UN Climate Action Finance, and has openly threatened to bankrupt firms that don't play along with the climate change agenda.
9. La Caisse de dépôt et placement du Québec
Quebec is not part of the Canada Pension Plan, and instead, operate their own version of it. Both are pumping money into the eco-agenda. It seems that not much is really that different.
10. Mastercard
Some of the important things were included in an earlier piece. This is still relevant even now. Mastercard has been involved in facilitating mass migration from the 3rd World to the 1st. As a major payment processor, they stand to make enormous amounts of money from increasing their customer base. As cashless societies and digital currencies become more of a reality, credit card companies stand to benefit. They have also used their influence to cause significant financial headaches to people and organizations that don't ideologically align.
11. Ontario Teachers Pension Plan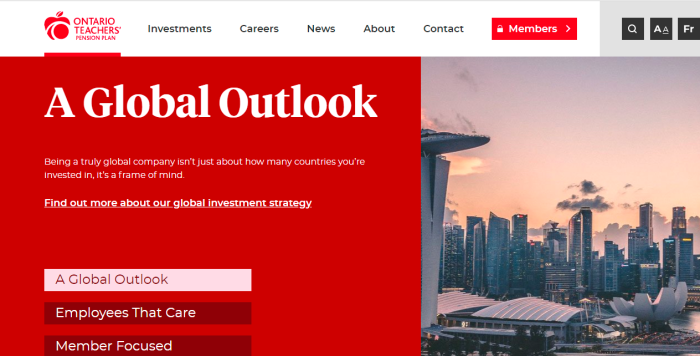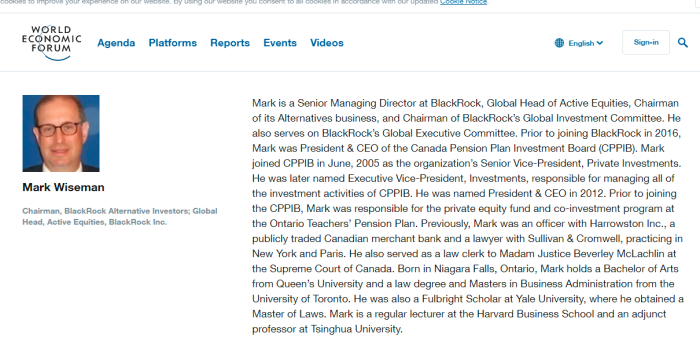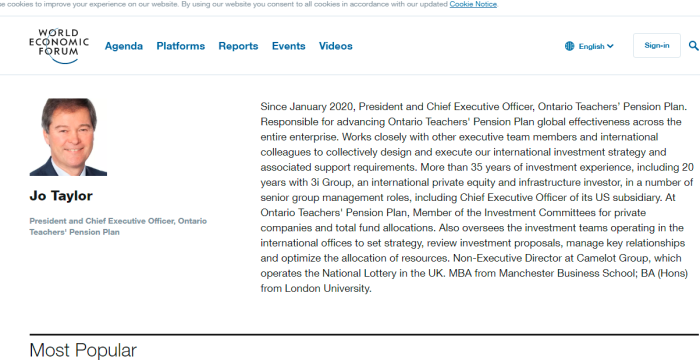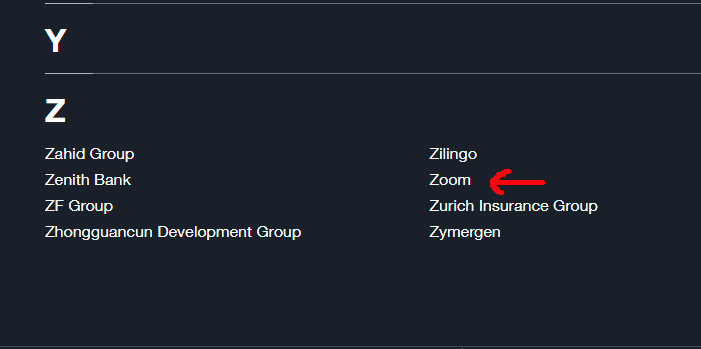 Mark [Weissman] is a Senior Managing Director at BlackRock, Global Head of Active Equities, Chairman of its Alternatives business, and Chairman of BlackRock's Global Investment Committee. He also serves on BlackRock's Global Executive Committee. Prior to joining BlackRock in 2016, Mark was President & CEO of the Canada Pension Plan Investment Board (CPPIB). Mark joined CPPIB in June, 2005 as the organization's Senior Vice-President, Private Investments. He was later named Executive Vice-President, Investments, responsible for managing all of the investment activities of CPPIB. He was named President & CEO in 2012. Prior to joining the CPPIB, Mark was responsible for the private equity fund and co-investment program at the Ontario Teachers' Pension Plan. Previously, Mark was an officer with Harrowston Inc., a publicly traded Canadian merchant bank and a lawyer with Sullivan & Cromwell, practicing in New York and Paris. He also served as a law clerk to Madam Justice Beverley McLachlin at the Supreme Court of Canada.
Mark Weissman is a managing Director at Blackrock. He also used to work for both the Ontario Teachers Pension Plan, and the CPPIB.
Bill Chinery is currently a Director at OTPP, and until 2013, he was the CEO of Blackrock Asset Management.
Jo Taylor, the President and CEO of the Ontario Teachers Pension Plan, is featured prominently by the World Economic Forum. Just a few days ago, he penned an article for WEF, promoting the "net zero" carbon agenda. OTPP has fully embraced the climate agenda, and is pouring more of members' money into it.
The OTPP seems to support what's going on with this "pandemic". Seems that it filters down to the schools, and to classrooms themselves. And why are schools so willing to use remote learning? Could be partly because Zoom is also a partner with the World Economic Forum.
12. Walmart
This was addressed earlier, but Walmart has actually done quite well lately. It certainly helps that their small business competitors in places like Ontario have been all but crushed. It seems that the rampant lobbying has paid for itself, many times over.
Bruce Hartley and William Pristanski are certainly busy.
13. Some Thoughts On The Matter
These connections are nowhere near the entire story. However, a deep dive needs to be done into the various pension funds and asset management companies who are now fully aligned with the climate change agenda, and with the Great Reset.
Corporations venturing into new areas isn't anything new, and isn't (on its own) any reason to be alarmed. However, when everyone seems to be on board with the same things, it does raise the concerns about collusion.
Back to the initial photo: the Elementary Teachers Federation of Ontario supports forcing kindergarten students to wear masks. Most people would consider this to be child abuse. Could it be out of concern for the students? Or, is ETFO acting on behalf of a much, MUCH larger agenda?
These aren't just partners making a profit. They are helping to prop up and promote the World Economic Forum, and their agenda. WEF openly supported — and facilitated — lockdowns and shutting down of society in order to crash economies globally. Now, the idea is to "build back better".