The "Great Reset" was for a while decried as a conspiracy theory. Now, these people don't even bother to hide their plans. Now, over the last few days, the Green Horizon Summit has been underway. One of the goals is to flesh out the details for making that reset happen.
1. More On The International Banking Cartel
For more on the banking cartel, check this page. The Canadian Government, like so many others, has sold out the independence and sovereignty of its monetary system to foreign interests. BIS, like its central banks, exceed their agenda and try to influence other social agendas. See who is really controlling things, and the common lies that politicians and media figures tell. Now, the bankers work with the climate mafia and pandemic pushers to promote their mutual goals of control and debt slavery.
2. Mark Carney, Head Of UN Climate Finance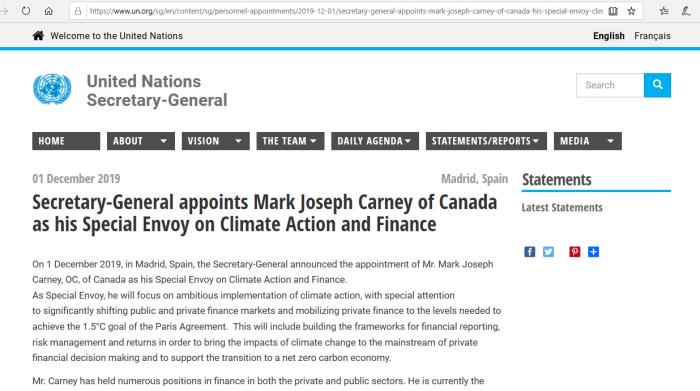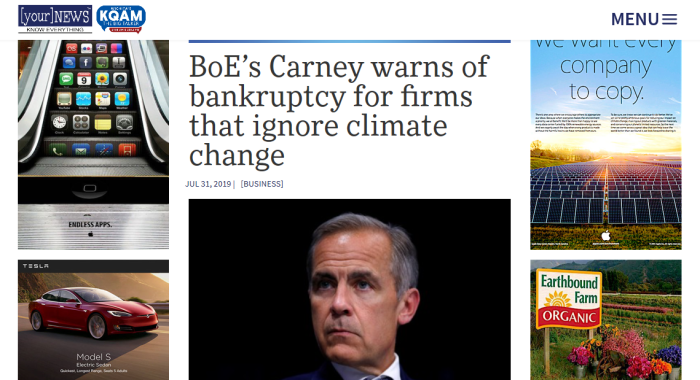 Some quotes from the November 2020 Climate Horizon Summit. Mark Carney used to be the Head of the Bank of Canada (and later the Bank of England). Now, he heads UN Climate Action and Finance, which will force businesses and Governments into playing ball with the climate change agenda. Interestingly, he talks about Japanese pensions already being poured into this project.
Carney became somewhat infamous after his public threat that companies who don't play along with the climate change agenda will go bankrupt.
3. Green Horizon Summit Supported By WEF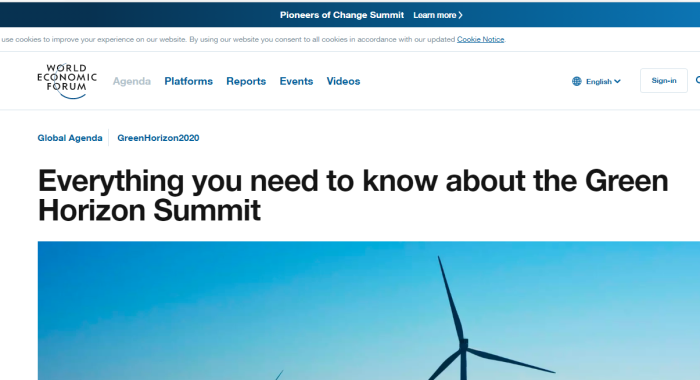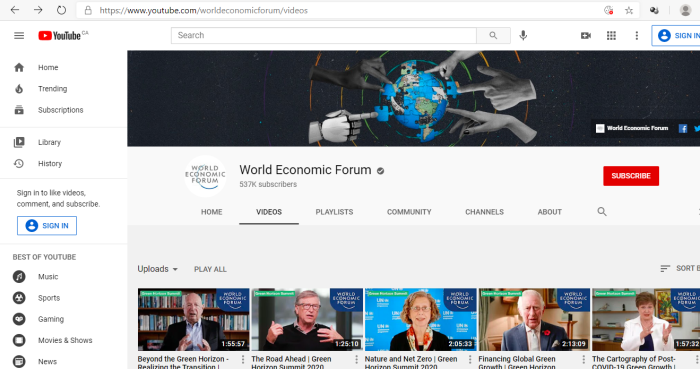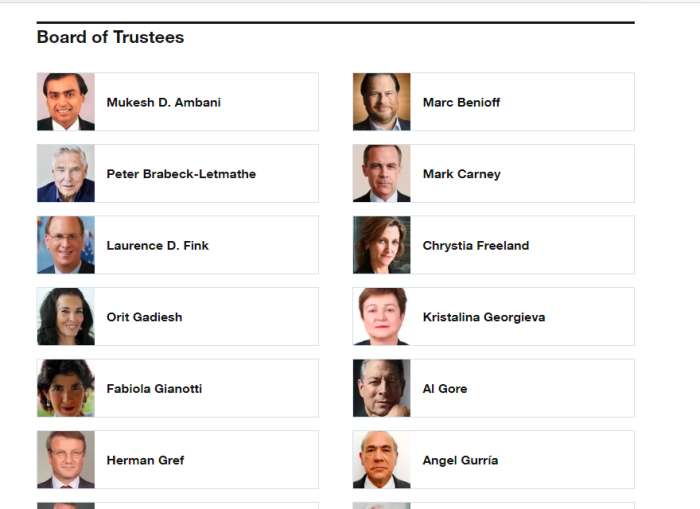 It's time to reset the relationship between finance and the real economy. For the sake of our planet, it's also time for public and private finance to get behind the transition to a sustainable and resilient future for all.
.
But with no UN climate conference (COP) this year owing to the COVID-19 pandemic, maintaining momentum on climate action and the economic changes required is vital. From 9-11 November, the Green Horizon Summit: The Pivotal Role of Finance will help do just that.
.
Across 10 sessions and three days, the summit will virtually convene more than 2,500 people from around the world to discuss five main themes:
.
-Reporting, Risk Management and Return
–Financing the Energy Transition
-Infrastructure and Green Growth
-Financing Resilience and Adaptation
-Nature and Net Zero
.
The programme features a line-up of more than 100 global business and climate leaders, including HRH The Prince of Wales, UN Secretary General Antonio Guterres, Breakthrough Energy Founder Bill Gates, ECB Chief Christine Lagarde, UN Special Envoy for Climate Action and Finance Mark Carney and many more.
The World Economic Forum (of which Chrystia Freeland is a Trustee), supports 100% the Green Horizon Summit. It's no surprise, given WEF is driving the "Great Reset". The goals overlap heavily.
WEF doesn't even bother to hide their agenda anymore. In fact, many videos of it are freely available online. It's quite the rabbit hole.
4. Bill Gates: Founder, Breakthrough Energy
It's not enough that Gates is involved in the abortion industry, computers, vaccines, and eugenics. He's also pushing the climate change agenda as well.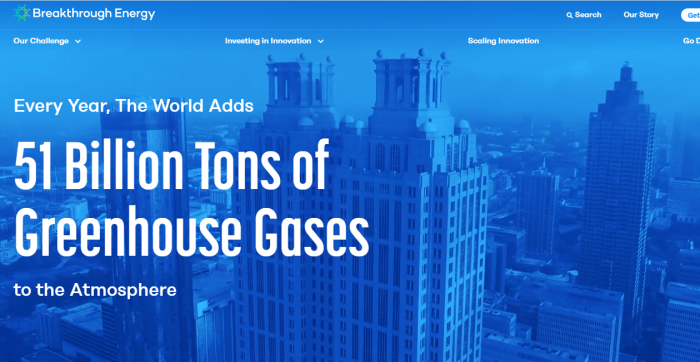 Mukesh Ambani
Reliance Industries Limited
Chairman and Managing Director
BOARD MEMBER
John Arnold
Laura & John Arnold Foundation
Co-chair
BOARD MEMBER
Jeff Bezos
Amazon
Founder & CEO
HRH Prince Alwaleed bin Talal
Alwaleed Philanthropies
Chairman
Michael Bloomberg
Bloomberg LP
CEO
Richard Branson
Virgin Group
Founder
Ray Dalio
Bridgewater Associates
Founder
John Doerr
Kleiner Perkins Caufield & Byers
Chairman
BOARD MEMBER
Bill Gates
Bill & Melinda Gates Foundation
Co-chair
CHAIR OF THE BOARD
Reid Hoffman
LinkedIn
Co-founder
Chris Hohn
The Children's Investment Fund
Founder
Vinod Khosla
Khosla Ventures
Founder
BOARD MEMBER
Jack Ma
Alibaba Group
Executive Chairman
BOARD MEMBER
Dustin Moskovitz & Cari Tuna
Good Ventures
Co-founders
Patrice Motsepe
African Rainbow Minerals (ARM)
Founder & Executive Chairman
Xavier Niel
Illiad Group
Founder
Hasso Plattner
SAP SE
Co-founder
Julian Robertson
Tiger Management
Founder & Chairman
David Rubenstein
The Carlyle Group
Co-founder and Co-Executive Chairman
Nat Simons & Laura Baxter-Simons
Prelude Ventures
Co-founders
Masayoshi Son
SoftBank Group Corp.
Founder, Chairman & CEO
Ms. Zhang Xin & Mr. Pan Shiyi
SOHO China
Co-founder & CEO, Chairman
Breakthrough Energy Ventures is a group of investors who are working together in a fund that is patient, flexible, and committed to the guiding principles of Breakthrough Energy – including supporting net-zero emissions technology and ensuring affordable, reliable, and clean energy for all.
On a semi-serious note: one has to ask if Gates' desire to have less people on the planet counts as an official solution, or is just a personal preference.
5. Sean Kidney, Climate Bonds Initiative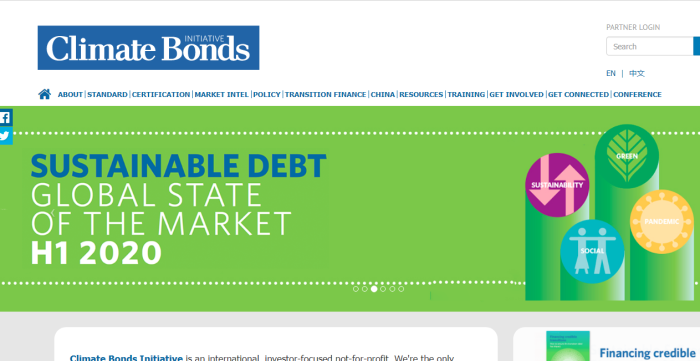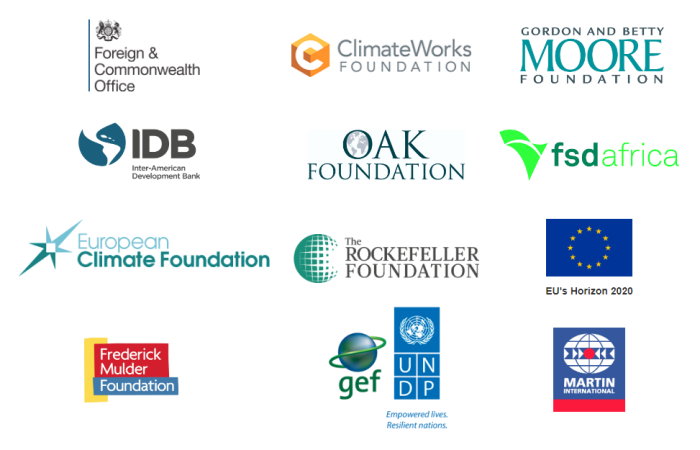 Believe it or not, climate bonds are an actual industry, with serious backers pouring money into it. Sure, the climate bonds are bound to collapse, as they don't offer anything tangible. However, for a time, they will make some people extremely wealthy.
6. Daniel Hanna, Standard Chartered Bank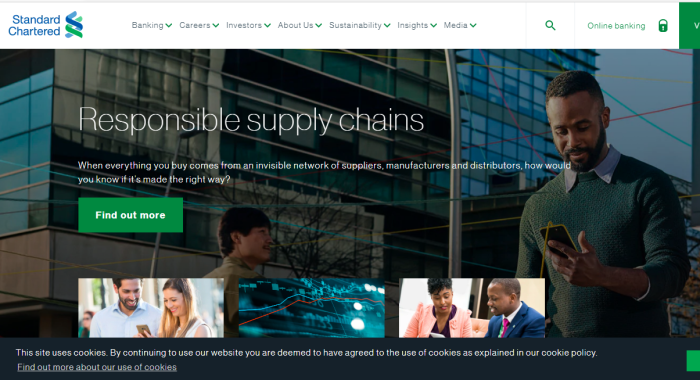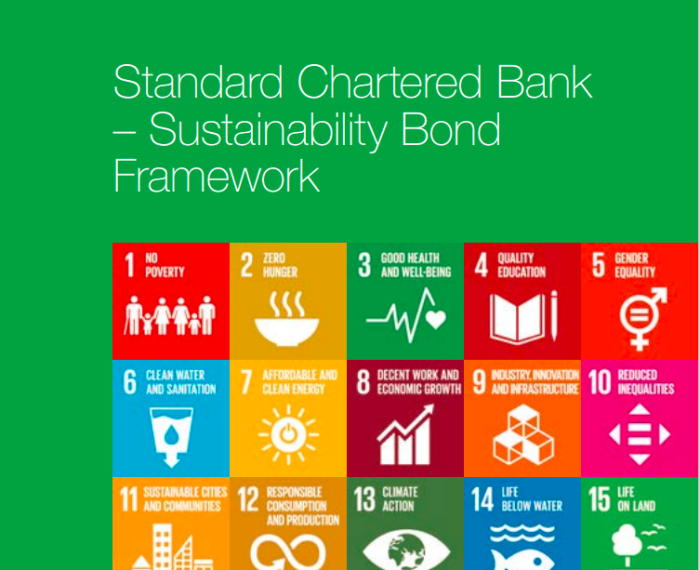 Standard Chartered has had a long commitment to Sustainable Finance. Our approach brings together three themes. First, we believe in the critical importance of being a responsible institution through managing the potential negative impact that our activities could have through strong environmental, social and governance risk filters. Our Environmental and Social Risk Management team was first established in 1997. Second, we also believe in the power that fnance can have to catalyse a positive impact on our communities and the
environment. Our dedicated Sustainable Finance team brings together our experience and expertise in managing environmental, social and governance risk as well as spotting opportunities and structuring solutions to drive positive impact financing. Finally, we are focused on where we believe catalysing new sustainable fpnance matters most – regions where more capital is needed to drive sustainable growth and where their pathway to a low carbon future will have a major impact on the world's ability to meet the Paris Agreement's goal of keeping global warming well below 2 degrees.
More on the forced transition into a new economy. Standard Chartered has been around for a while, and is completely on board with the climate change agenda.
7. Noel Quinn (HSBC), Roger Gifford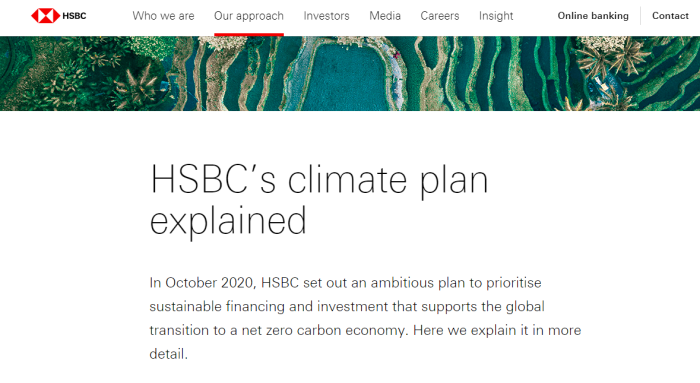 Why does a bank have a climate plan?
The Paris Agreement signed by global leaders in 2015 set a goal to limit the rise in the planet's temperature to well below 2 degrees Celsius above pre-industrial levels by 2050. If that target is to be achieved, every organisation in the world has a part to play.
As a bank, we can help. The most significant impact we can have is helping clients to transition to producing lower carbon emissions through financing and investment.
We want to be the leading bank supporting the global economy in transitioning to net zero. By net zero we mean reducing emissions added to the atmosphere while increasing the amount taken out, achieving a balance that not only protects the planet but that builds a sustainable and thriving global economy.
Our international reach and global client network means we can influence and shape fundamental change. For more than 150 years we have opened up opportunities for our customers and communities. Achieving net zero is a huge opportunity the world has to take.
Complying with the Paris Accord is written right into their mission statement. This is one way to get people to implement your agenda. As a banker, simply refuse to have them as a client unless they make drastic changes. If enough bankers go along, the people are forced into making changes.
8. Christine Lagarde: European Central Bank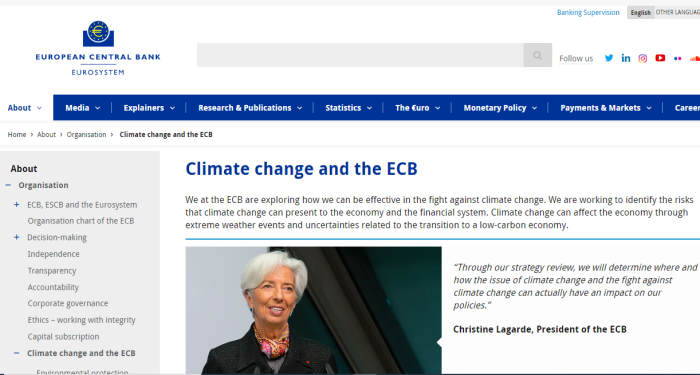 Climate change and the ECB
We at the ECB are exploring how we can be effective in the fight against climate change. We are working to identify the risks that climate change can present to the economy and the financial system. Climate change can affect the economy through extreme weather events and uncertainties related to the transition to a low-carbon economy.
The term "green bond" refers to debt securities whose proceeds are used to finance investment projects with an environmental benefit. There are different approaches to defining and certifying green bonds, and no global market standard has emerged so far.[2] While many green bonds are self-labelled, some jurisdictions have developed their own certification framework and others rely on various different guidelines.[3] As well as reducing transparency for investors, it is believed that the lack of standardised definitions and reporting requirements and the varying granularity of the underlying classifications are holding back supply,[4] inter alia because issuers face reputational risks and potential accusations of "greenwashing" if proceeds are not used for their declared purposes.[5] The ECB supports current EU initiatives under the European Commission's action plan on sustainable finance to create a harmonised definition of "green" assets (taxonomy), which could improve transparency and facilitate the supply of green debt instruments.
It's plain and obvious at this point that the bankers see this "pandemic" as an opportunity to implement a larger social agenda. It's difficult to believe they weren't in on it the entire time. The European Green Bonds seem to be thriving, however.
9. BlackRock: More Then Just Finance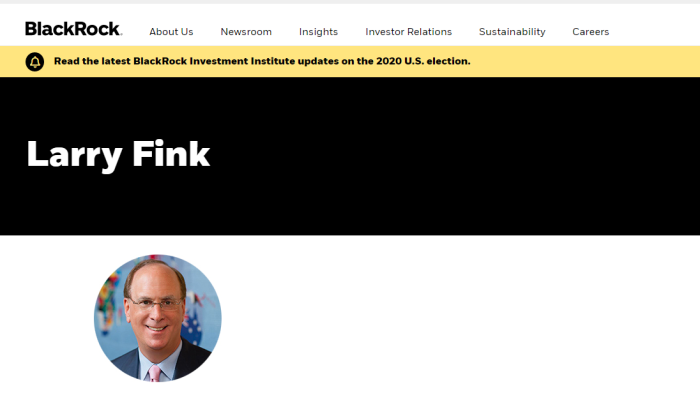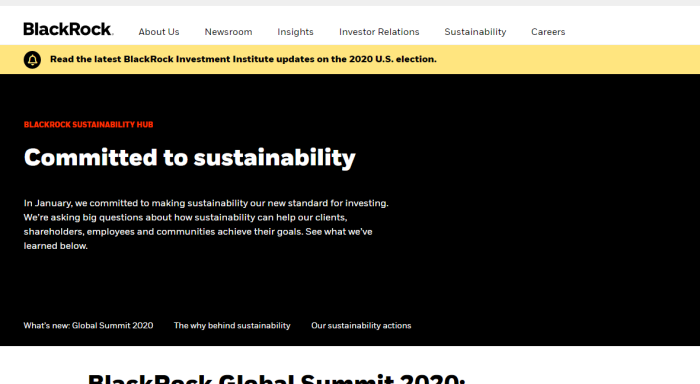 As an asset manager, BlackRock invests on behalf of others, and I am writing to you as an advisor and fiduciary to these clients. The money we manage is not our own. It belongs to people in dozens of countries trying to finance long-term goals like retirement. And we have a deep responsibility to these institutions and individuals – who are shareholders in your company and thousands of others – to promote long-term value.
Climate change has become a defining factor in companies' long-term prospects. Last September, when millions of people took to the streets to demand action on climate change, many of them emphasized the significant and lasting impact that it will have on economic growth and prosperity – a risk that markets to date have been slower to reflect. But awareness is rapidly changing, and I believe we are on the edge of a fundamental reshaping of finance.
The evidence on climate risk is compelling investors to reassess core assumptions about modern finance. Research from a wide range of organizations – including the UN's Intergovernmental Panel on Climate Change, the BlackRock Investment Institute, and many others, including new studies from McKinsey on the socioeconomic implications of physical climate risk – is deepening our understanding of how climate risk will impact both our physical world and the global system that finances economic growth.
Bit of trivia here: Blackrock actually owns SNC Lavalin, which has been involved in so much corruption in recent years. Also, Laurence (Larry) Fink is a Trustee of the World Economic Forum. This company claims to take sustainability very seriously.
10. Bank For International Settlements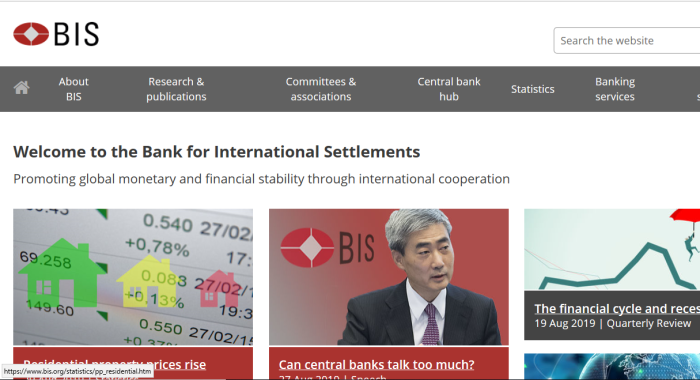 Although not a speaker at the Green Horizon Summit, BIS, the Bank for International Settlements, (a central bank of central banks), is on board with the green agenda. In fact, many central banks are in lockstep with the climate movement.
This is by no means all of the parties who attended the Green Horizon Summit. But it does represent a sample of the groups were part of it.