Video by ShortFatOtaku. This is based on the research from Nick Monroe, about payment processors refusing to do business with people based on their political ideologies.
Matt Christiansen
meets with Jacqueline Hart of Patreon. From this conversation, it becomes clear that a commitment to free speech isn't on the agenda here.
MasterCard partners with Mercy Corps
MasterCard and George Soros
MasterCard with Crossroads Foundation & World Economic Forum
MasterCard with UNHCR for "digital aid"
Digital Humanitarian Cash. (Long Video)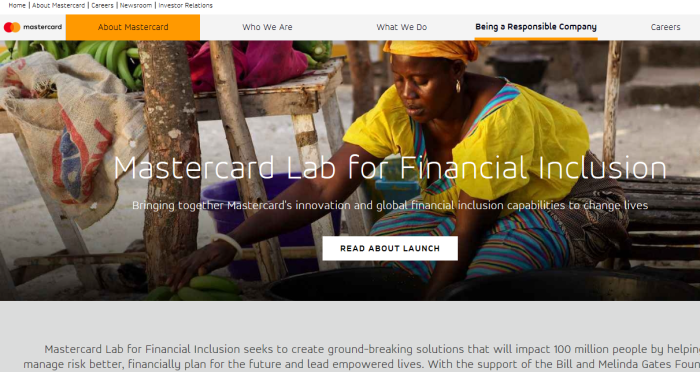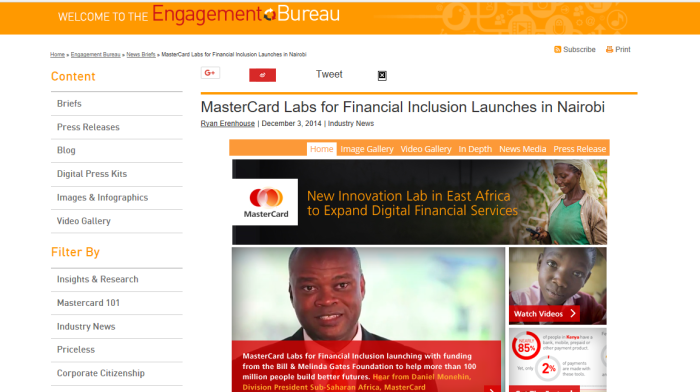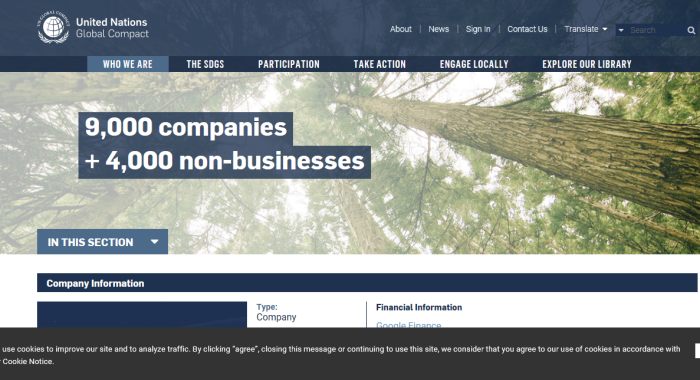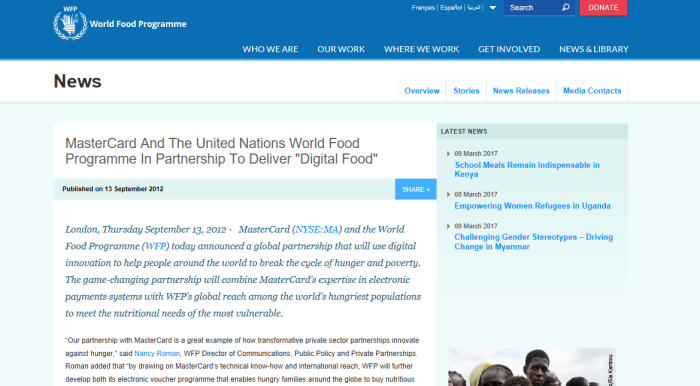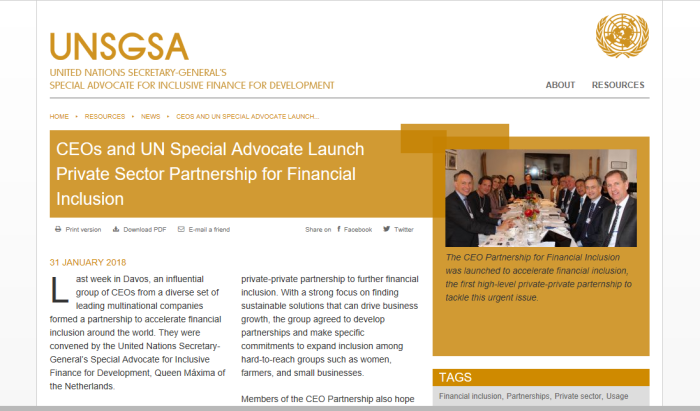 (1) https://www.mastercard.us/en-us/about-mastercard/corp-responsibility/social-sustainability/the-mastercard-labs-for-financial-inclusion.html
(2) https://www.lifesitenews.com/news/visa-mastercard-cut-off-all-credit-card-donations-to-us-says-us-conservativ
(3) https://www.dailywire.com/news/34955/visa-mastercard-block-donations-david-horowitz-paul-bois
(4) https://www.americanthinker.com/blog/2018/08/mastercard_forces_funding_platform_to_drop_antijihad_activist_robert_spencer.html
(5) https://www.mastercard.us/en-us/about-mastercard/what-we-do/privacy.html#usePersonalInfo
(6) https://twitter.com/Mastercard
(7) https://www.mastercard.us/content/dam/mccom/en-us/documents/mastercard-bcrs-february-2017.pdf
(8) https://www.unfcu.org/mastercard-debit-card/
(9) https://www.wfp.org/news/news-release/mastercard-and-theunited-nations-world-food-programme-partnership-deliver-digital-
(10) http://www.europarl.europa.eu/doceo/document/E-8-2018-005945_EN.html
(11) https://sustainabledevelopment.un.org/partnership/partners/?id=8095
(12) https://www.unsgsa.org/resources/news/ceos-and-un-special-advocate-launch-private-sector-partnersh/
(13) https://www.patreon.com/guidelines#bullying
First Video is a stunningly thorough video from ShortFatOtaku, who does a piece concluding that Mastercard (and other credit card companies possibly) are behind the deplatforming of various online content creators. Yes, the research and leg work had been done by Nick Munroe, but it's still quite the compilation.
Second Video is a response from YouTuber Matt Christiansen and a call he got from a Patreon representative, regarding Patreon cancelling certain accounts
Other Videos shows a partnership between Mastercard and various organizations which are promoting mass migration to the Western World.
ShortFatOtaku (SFO) argues that MasterCard is behind the censorship of certain voices who are considered "unfriendly" to their agenda, which is "financial inclusion". MasterCard wants to grow its business, and sees mass migration as a way to achieve that aim. Voices hostile to that goal are to be silenced.
SFO is definitely correct that Mastercard is pushing for expansion (a lot into Africa), trying to get more people "financially included". And the reasons are hardly altruistic.
Let's take a look at the MasterCard FAQ:
Frequently Asked Questions
Why is the Mastercard Lab for Financial Inclusion important?
With two billion adults living without access to mainstream financial tools and services, there is an urgent need to speed up the creation of commercially viable products and services on a global scale.

Why is Mastercard Lab for Financial Inclusion located in Africa?
We believe that this region represents some of the most successful countries in terms of implementation and reach of digital financial services. While the lab is based in Kenya, it does have both regional and global reach.

What is the Lab's proven innovation methodology?
We have implemented a focused, practiced and proven process that includes broad ideation as well as technical and business evaluation leading to prototyping and pilot execution and finally execution. At every step, we combine Mastercard best practices gained from operating in the payments arena for more than 50 years with leading-edge technologies.

What does it mean to be financially excluded?
When you are excluded, you don't have access to the basic financial tools we take for granted like saving or borrowing money or getting insurance. It means being stuck in a cash-based economy that makes you vulnerable to increased crime, inconvenience and higher costs.

What's Mastercard's strategy for meeting the challenge of financial inclusion?
Our approach to financial inclusion is not through corporate social responsibility or philanthropy. We address it by leveraging our existing digital payments technology and applying that through public and private partnerships.

What does a future where more people are financially included look like?
The future is a global economy that is closer to being truly global because we're more connected digitally and less dependent on cash. Increasing financial inclusion:
-expands the middle class
-generates equal opportunities
-increases social engagement and economic mobility
-narrows income inequality
-empowers people
When MasterCard talks of "financial inclusion", they mean getting more people into banking, and into the credit system. Why do they want this? Because it grows their customer base.
Center for financial inclusion is located in Africa? Presumably this is because Mastercard sees the most potential for growth there.
Being "financially excluded" is touted as a danger and gross inconvenience, such as being more susceptible to being robbed, or having to pay higher fees. But there is one obvious omission: using cash means transactions are virtually impossible to trace
Regarding the list at the end: 1/ Expand the middle class, 2/ equal opportunities, 3/ economic mobility, etc… Mastercard sets it up such that "their" services are necessary to achieve this livelihood.
What About Payment Processors Like Patreon?
People Who Can't Use Patreon
.
Because Patreon empowers people financially, we impose restrictions not only on the types of content and projects that can be funded through Patreon, but also on which people can and cannot receive funds through Patreon.
People Who Can't Use Patreon
.
After creating a Patreon page, any creator caught in the act or convicted of making credible violent threats, committing violent crimes, child abuse, malicious doxing, coordinating nonviolent harm (such as fraud, money laundering and gambling), or encouraging others to do any of these activities, may be banned from using Patreon.
Dangerous Organizations
.
People with a dangerous criminal history or a known affiliation with violent or dangerous groups (including terrorist or cyber terrorist organizations, organized criminal groups, and violent hate groups), cannot receive funds through Patreon, no matter the purpose or apparent intention of their Patreon page.
.
You can discuss these groups on Patreon but any creator praising or actively supporting these groups or their leaders won't be allowed on Patreon.
This sounds okay, but keep in mind, that these are the days when fairly innocuous comments are viewed as hate speech. Also, if people have vocal opinions on issues which are "counter" to what MasterCard, Visa, Patreon, PayPal, or some other financial processor, would they be shut down?
More and more, the answer seems to be yes.
Further, in the phone call between Matt Christiansen and Jacqueline Hart of Patreon, Hart states that Patreon cannot do anything they want. "We are not Visa or MasterCard." This raises an interesting question: If Visa or MasterCard didn't want someone spreading their views online, could they pressure Patreon to ban them?
Who Sponsors "Financial Inclusion" at the UN?
Again, see here.
31 January 2018
Last week in Davos, an influential group of CEOs from a diverse set of leading multinational companies formed a partnership to accelerate financial inclusion around the world. They were convened by the United Nations Secretary-General's Special Advocate for Inclusive Finance for Development, Queen Máxima of the Netherlands.

Members of the CEO Partnership for Financial Inclusion represent a wide range of businesses, including banks (Rabobank, Santander), fintechs (Ant Financial, PayPal), payments technology (Mastercard), insurance (AXA), mobile network operators (Bharti Airtel, Telenor), and consumer goods companies (PepsiCo, Unilever).

Gathering for the first time during the World Economic Forum, the CEOs agreed to use their complementary assets, expertise, and collective commitment to meaningfully expand financial services for the 2 billion people who currently have no access to basic tools such as savings, insurance, payments, or credit.

"Advancing financial inclusion can lead to good business opportunities, and private sector-driven solutions could really accelerate our progress," said the Special Advocate. "Expanding partnerships among this varied group of private actors will be key to increasing access and usage of financial services for underserved people."
Let's see, who is on that list
Members of the CEO Partnership for Financial Inclusion
Queen Máxima of the Netherlands, UN Secretary-General's Special Advocate for Inclusive Finance for Development
Mastercard
Santander
Telenor
AXA
Rabobank
Eric Jing, Ant Financial
Sunil Mittal, Bharti Airtel
PepsiCo
Unilever
PayPal
ShortFatOtaku correctly points out that Jacqueline Hart had legitimate concerns about having the phone call with Matt Christiansen recorded. She wants to keep Patreon successful, while still being able to ban people at will.
Christiansen repeatedly calls Hart out for her nonsense. He notes 3 critical points
1/ Patreon is not a free speech platform.
2/ Patreon is not a free market platform.
3/ Patreon enforces its rules subjectively.
In the card Hart lets it slip that Patreon has rules to follow. The implication is obvious "we are not Visa or Mastercard". Patreon is forced to tow the line of "actual" payment processors. SFO concludes that the credit card companies, specifically Mastercard, is behind the selective deplatforming.
SFO goes to very extensive detail pointing out the connections between Mastercard and other processors. He also details the staffing and relational overlap between the companies. Mass migration is not used as a humanitarian effort, but as a business venture. Obviously, people can't be publicly criticizing and exposing it.
It is a first class expose.
Is Mastercard the final boss?
In all fairness to SFO, he is partially right here. Mastercard is very much involved. Mastercard definitely is pushing for the "financial inclusion" agenda, and they are certainly pushing for the mass migration to the Western World.
However, Mastercard is but one "boss" here. There are a great many "level bosses" to deal with here.
Sort of like Link opening the Temple of Time Door, only to realise there were several more dunegons.