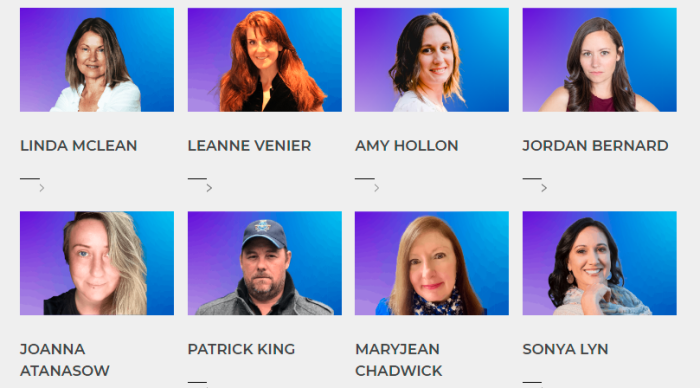 This is fairly old news at this point, but it's worth a reminder that many of the prominent names in the "resistance" movement all seem to know each other. One organization is the Academy of Divine Knowledge. For some reason, the group recently changed its name To UnityD. Perhaps the Star of David with the cube inside was too overt.
Household names include: David Icke; Del Big Tree; Judy Mikovits; Robert F. Kennedy Jr.; Carrie Madej; and Sherri Tenpenny. Interestingly, most of them promote the idea that there is some deadly virus, even if they object to the martial law measures most of the world put in place.
Canada's favourite freedom fighter, Pat King, is also part of this group.
MEET OUR TEACHERS & SPECIAL GUESTS
At the Academy of Divine Knowledge, we strive to create a hub of the greatest and most progressive minds, across all disciplines, who are in alignment with our mission to awaken and inspire the collective. Our teachers and special guests are passionate about spreading truth, expansive knowledge and sharing their Lights with the world.
One has to wonder if these speakers go on social media to speak the truth, or to parrot what their organization believes. There are few, if any, disclaimers about this association.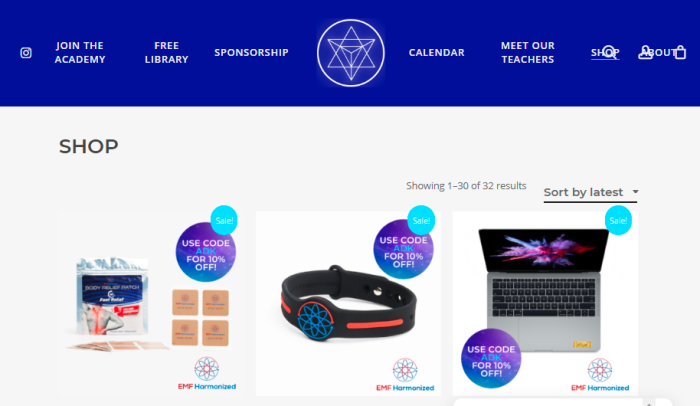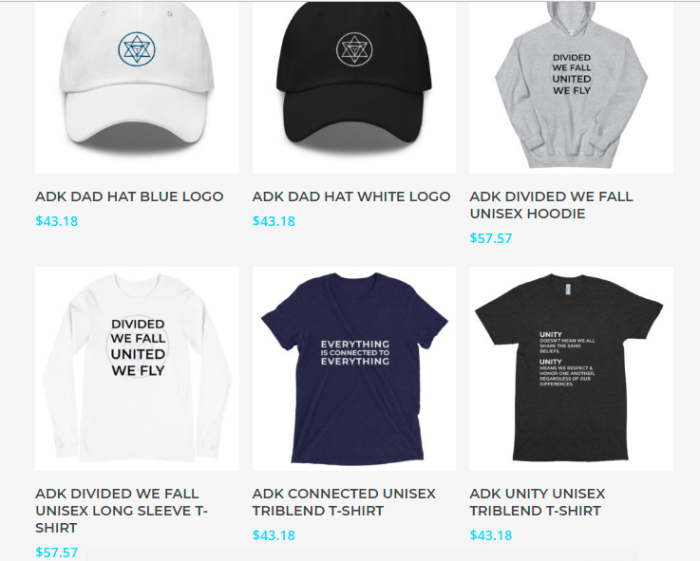 And if spiritual enlightenment isn't really your thing, you can always buy some merchandise. Even if your movement fails, at least you made some money from it. Not much different from Hugs Over Masks, is it?
While all of is a bit cultish, the head of this group worth a mention.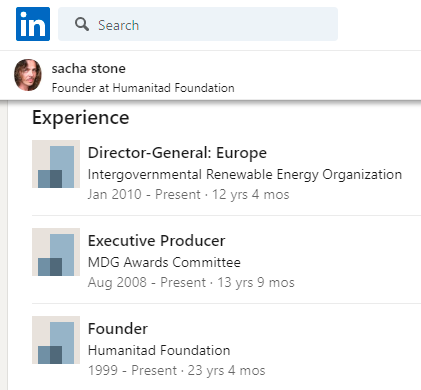 The man behind Academy of Divine Knowledge is Sacha Stone. He has quite a few interesting connections, to put it mildly.
According to Stone's biography, (see archive here), he has headed the UN Intergovernmental Renewable Energy Organization, or UN-IREO since 2010. However, it appears to have been expelled as a UN NGO in 2016, for failing to update its status.
To address the elephant in the room: it's a cause for concern when one of the main voices opposed to UN-WHO medical tyranny is also a part of the UN.
"One World, One Humanity"
Stone also founded Humanitad in 1999, another NGO.
Humanitad is dedicated to inspiring tolerance and goodwill between people of all nations and faiths. It is committed to ushering in a new era of truth, transparency and right-mindedness whilst inspiring growth in the spiritual framework within which we function as a species.
Humanitad is about people and the intelligent inquiry into the diverse elements which unite us all as people, diversities which nourish our imagination and sense of fellowship and do not lead to conflict, which in turn leads to enclosures and false-divisions. Fellowship is the natural human condition but we are all too easily led and driven to mind-sets of conflict and contrariness. Such seeds are invariably planted in the collective by the few, and the 'few' are those who are invariably led by appetites for power, profit and pleasure.
The human heart speaks a simple language and a universal logic. It is this logic and this language which seeks fellowship amongst humanity, beyond artificial divides of religion, nationality and creed. It is the contention of Humanitad's founders that the biggest obstacle in the path of positive change is the idea that we are too small to make a difference. An idea is as big as we make it, and in reaching toward our highest and most noble expression, we should recall that each of us are a perfect microcosm, a perfect fractal of the whole. Our birthright is that of sons and daughters of G-d. No less.
One of the initiatives Humanitad supports is the ITNJ, which is the International Tribunal for Natural Justice. Supposedly, there were also hearings on the "pandemic" measures, and the planetary shutdown in 2020.
While this may be unrelated, Reiner Fuellmich, the German lawyer, claimed to be pursuing an international lawsuit against this tyranny. What ended up happening was that he held "hearings" outside of any legal setting, which carry no weight whatsoever. Was this to pursue natural justice?
The MDG Award Committee in Stone's biography refers to the Millennial Development Goals. It's to recognize people and organizations that have gone above and beyond in advancing various UN agendas over the years.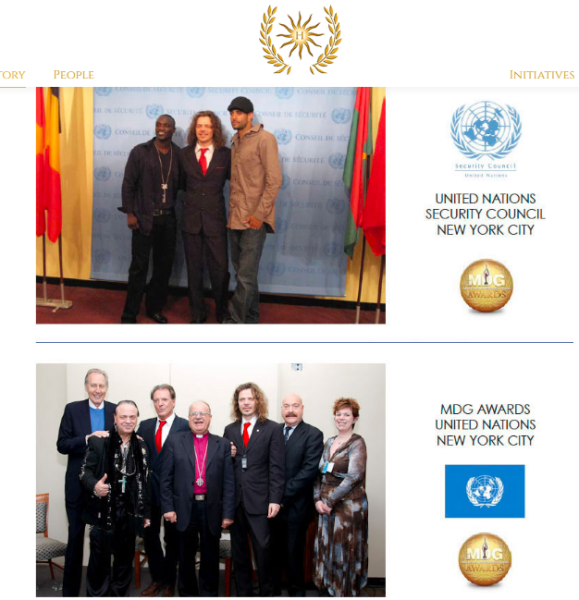 Why is all of this important? Because, even in 2020, the "resistance" across the West seemed to be inorganic. Many big names all seemed to be connected, and long before this happened.
While this is worth a deep dive from interested readers, I'll link one piece from Bartoll, which goes more globalist and freemason connections. And there are some really good videos on Bitchute on this topic.
If there's anything to be taken away from all of this: it's that no one should be idolized.
(1) https://academyofdk.com/meet-our-teachers/
(2) https://archive.ph/47a5H
(3) https://academyofdk.com/shop/
(4) https://unifyd.shop/
(5) https://archive.ph/PNb60
(6) https://unifyd.com/
(7) https://unifyd.tv/meet-our-teachers/
(8) https://www.linkedin.com/in/sacha-stone-0523973/
(9) sacha stone _ LinkedIn Profile
(10) https://bartoll.se/2021/05/the-academy-of-divine-knowledge/
(11) https://ungc-production.s3.us-west-2.amazonaws.com/commitment_letters/11530/original/UN_Global_COmpact_IREO.pdf?1270770991
(12) UN_Global_COmpact_IREO
(13) https://www.humanitad.org/
(14) http://www.humanitad.org/category/millennium-development-goals-awards/
(15) https://www.humanitad.org/initiatives/
(16) https://www.youtube.com/watch?v=rnKFxuz2Cbo&t=40s
(17) https://www.bitchute.com/video/nFStyLRy0aXk/