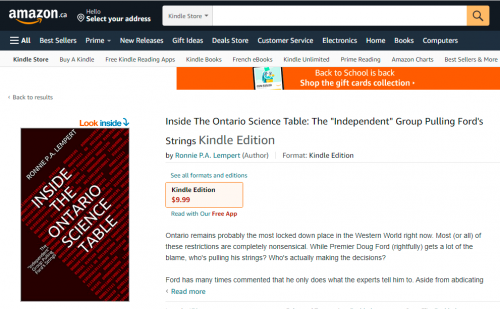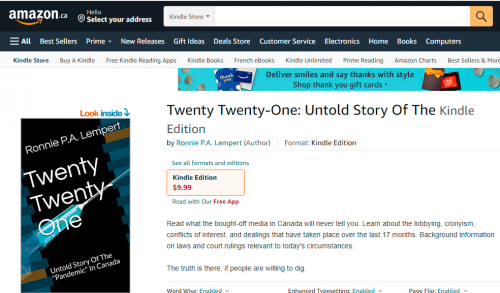 Inside The Ontario Science Table: The "Independent" Group Pulling Ford's Strings, is now available both in paperback, and as an ebook. It builds off of the last one, and as the name implies, there is a heavy focus on that one Province. Of course, Twenty Twenty-One is still there as well, and covers a lot of topics related to this so-called "pandemic".
A lot of work has gone into both of these, so please support independent research. Thank you.
Other coverage on the site continues.
(1) https://www.amazon.ca/B09BCNP48J
(2) https://www.amazon.ca/B095Y515XK