The site now has its third book out: The Green Bankers Cartel. The focus is on the connection between international banking and the climate change. Learn about how this is a giant wealth transfer, done under the guise of humanitarianism, environmentalism and compassion. Our Carbon taxes are used to make a limited number of people extremely rich, and to finance international usury. Also, it can be used as the next iteration of movement control. Worth noting, those challenges in the Courts were designed to fail, as Premiers support the underlying agreements. The true believers protesting against climate change are useful idiots.
https://www.amazon.ca/dp/B09L7P2FSB
Earlier publications are also still available online. Sales from here do help keep the site online, and have content continue to be delivered.
A fourth is underway, and expected to be completed in the new year.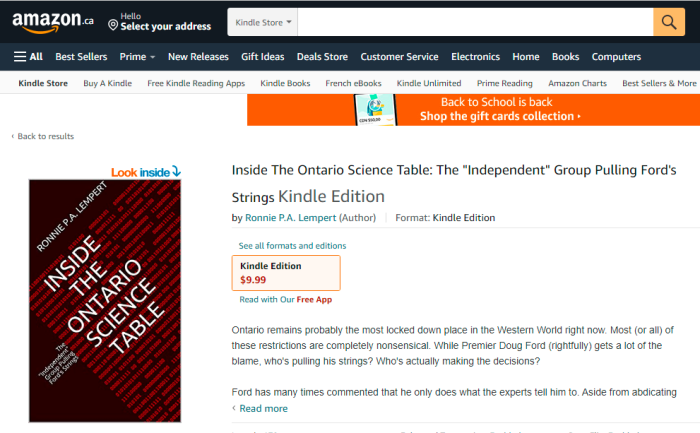 Inside The Ontario Science Table: learn more about the so-called "experts" who are pulling Doug Ford's strings, and the pharma and corporate interests driving the lockdown narrative in that Province. There is nothing independent or scientific about any of this medical tyranny. These people simply provide cover for the political decisions that get implemented.
https://www.amazon.ca/dp/B09BCNP48J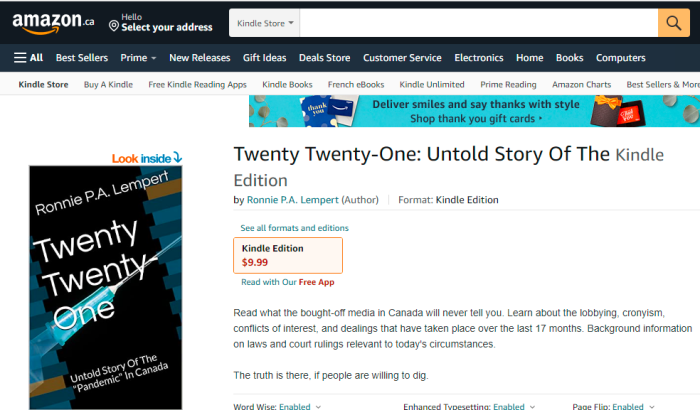 Twenty-Twenty One: covers much deeper about the bogus pandemic than will ever be shown in the mainstream. Learn about the International Health Regulations, "domestic" legislation written by WHO, media collusion and subsidies, bogus science, related court rulings, duplicitous NGOs, and the preplanned "Great Reset".
https://www.amazon.ca/dp/B095Y515XK
If you've enjoyed the publications that have been here since 2018, please consider helping out. If you have friends or family who might be interested, send them these links. Thank you.