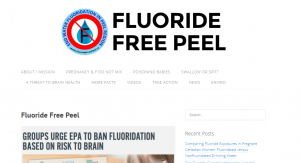 A site worth checking out is https://www.fluoridefreepeel.ca/. They have compiled considerable research on fluoridation, and have filed a small mountain of requests for documentation on the isolation of this "virus".
1. Mass Filings Of FOI Requests
Beyond this single article, there is a larger issue to consider: filing freedom-of-information requests (also called access-to-information requests). These can be beneficial for research, or other reasons. True, Governments can, and often will, redact information, but they will often give something. Or in this case, it's what they admit they don't have that is of considerable interest.
2. Results Of Those FOI Requests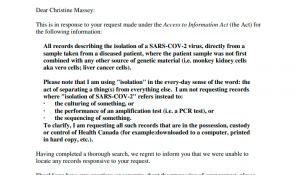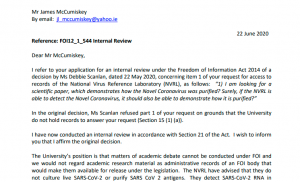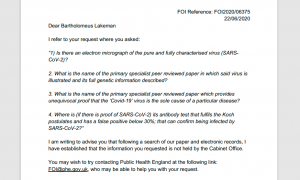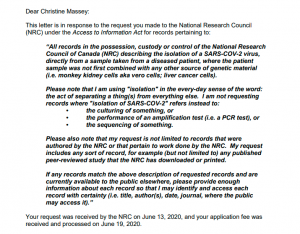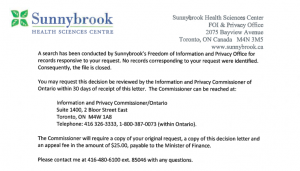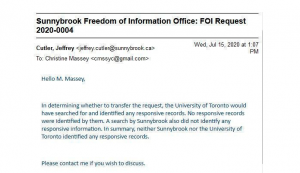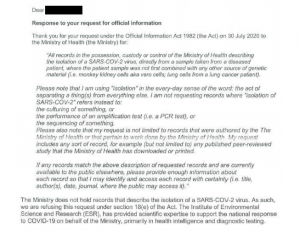 Of course, this nowhere near all of the responses or requests. Still, it's pretty strange to have a test for such a virus. Even more absurd to be working on dozens of vaccines to cure it.
3. Comment By Christine Massey Of FFP
The public needs to understand that worldwide belief in "COVID-19" is based on fraudulent science, fraudulent tests and fraudulent diagnoses, not the scientific method.
.
Here is an excerpt from an email I sent to a Kingston Councillor recently:
.
Investigation is needed to determine whether a new virus is causing disease. Public health figures don't simply "know" these things. There are well -established, logic-based steps (known as Koch's Postulates) that have been taught in universities for decades as the accepted means of determining the existence of a new contagious pathogen. They were modified slightly years ago for use with a suspected virus.
.
Step 1 is isolation/purification – separate the thing from the host and everything else; then do experiments with it to see if it can replicate in healthy host cells, cause the disease question, etc. Instead, in practice, virologists have been doing the exact opposite – adulterating a patient sample with genetic material and toxic drugs and irrationally blaming observed effects to a cell line on "the virus" that no one even tried to find in the patient sample. They perform completely meaningless PCR tests that are utterly incapable of determining the presence of an intact virus (let alone disease caused by a virus), they make meaningless comparisons with fabricated (not discovered) "SARS-COV-2 genomes" and call that "isolation".
.
That is not science, it's wild speculation/fantasy and it's blatantly fraudulent.
Here is their most recent publication, which compiles the results of some 34 requests for information. Quite the effort. A thank you is extended to everyone at Fluoride Free Peel for putting all of this together.
4. Other Articles On CV "Planned-emic"
The rest of the series is here. Many lies, lobbying, conflicts of interest, and various globalist agendas operating behind the scenes, obscuring the "Great Reset". The Gates Foundation finances: the WHO, the US CDC, GAVI, ID2020, John Hopkins University, Imperial College London, the Pirbright Institute, the BBC, and individual pharmaceutical companies. Also: there is little to no science behind what our officials are doing; they promote degenerate behaviour; the Australian Department of Health admits the PCR tests don't work; the US CDC admits testing is heavily flawed; and The International Health Regulations are legally binding. See here, here, and here. The media is paid off, and our democracy is thoroughly compromised, as shown: here, here, here, and here.
5. Previous Solutions Offered
For serious suggestions offered, on many different subjects, check here. Complaining and criticizing is one thing, but real answers have to be proposed as some point. These proposals, (such as FOI requests, taping and documenting), should be worth serious consideration.