BC Provincial Health Officer Bonnie Henry wields great power in the Province. All parties are content to abdicate their duty to govern. Despite there being a Provincial election, none of them seem to have any interest in changing this. BC is run by an unelected bureaucrat. There's no science in limiting group size to 50 people (see 1:00 in video), but she does it anyway.
1. Other Articles On CV "Planned-emic"
The rest of the series is here. Many lies, lobbying, conflicts of interest, and various globalist agendas operating behind the scenes. The Gates Foundation finances: the World Health Organization, the Center for Disease Control, GAVI, ID2020, John Hopkins University, Imperial College London, the Pirbright Institute, the British Broadcasting Corporation, and individual pharmaceutical companies. Also: there is little to no science behind what our officials are doing; they promote degenerate behaviour; the Australian Department of Health admits the PCR tests don't work; the US CDC admits testing is heavily flawed; and The International Health Regulations are legally binding. See here, here, and here.
2. Ethical Concerns Over Recordings? Nope
Would it have been proper to let the people know ahead of time that this was being recorded, and would be posted later? Probably, but the public is best served by knowing the truth. And the truth is that the major parties play along with the "pandemic" scare, and don't differ on these human rights violations. It is just the illusion of choice.
3. Peter Milobar: BC Liberals (Incumbent)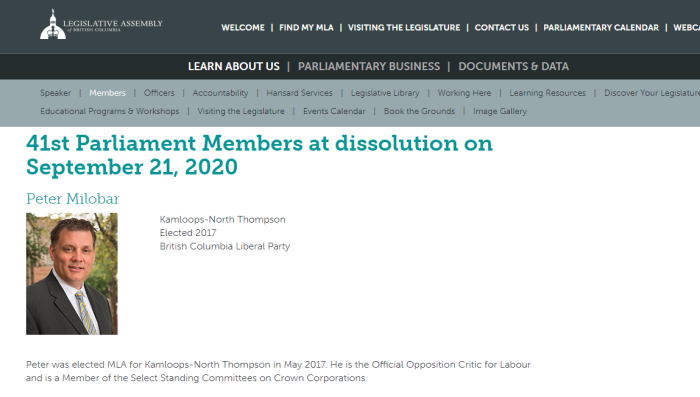 MILOBAR: BC Liberals

BCPHO Bonnie Henry was actually appointed when the BC Liberals were still in power. There is no intention to replace her, or even override her orders. Milobar says that the rules allow her to make orders, but who was it who wrote the rules in the first place?
https://www.bcliberals.com/clearchoice/
4. Sadie Hunter: BC NDP (Challenger)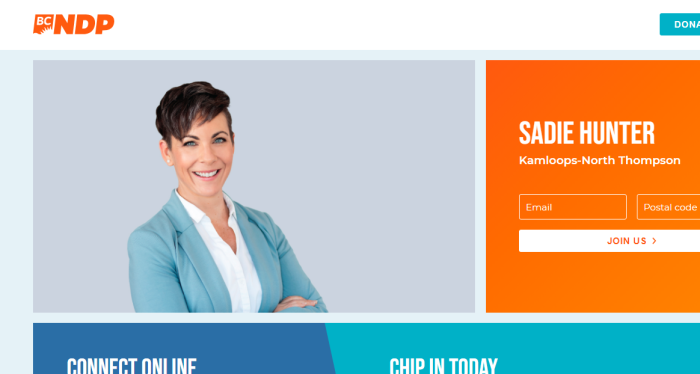 HUNTER: BC NDP

Apparently, all parties agreed to let BC Public Health make all the decisions. However, this is an abdication of their duty to govern. Hunter says that the measures will remain in place until there is a vaccine.
NDP 2020 Platform
5. Thomas Martin: BC Greens (Challenger)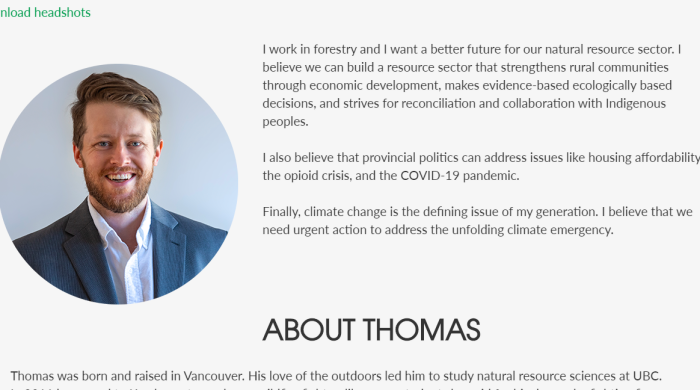 MARTIN: BC GREENS

Again, all of the parties are on board with letting Public Health (Bonnie) run the affairs of the province. The only real difference seemed to be on some of the spending details.
2020_BC_Greens_platform_(1)
6. BC Conservative Party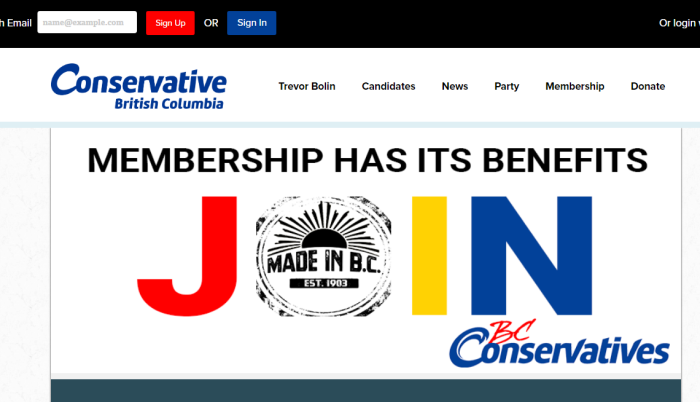 At the time of publication, the BC Conservatives haven't responded to numerous attempts to talk about what their policies were regarding these "pandemic" measures. However, their platform doesn't mention it, so it's unlikely to be a serious concern. Also, consider what Premiers like Ford, Kenney and LeGault are currently doing. CPC Leader Erin O'Toole previously criticized Trudeau for not being authoritarian enough.
7. BC's Dictator-In-Chief: Bonnie Henry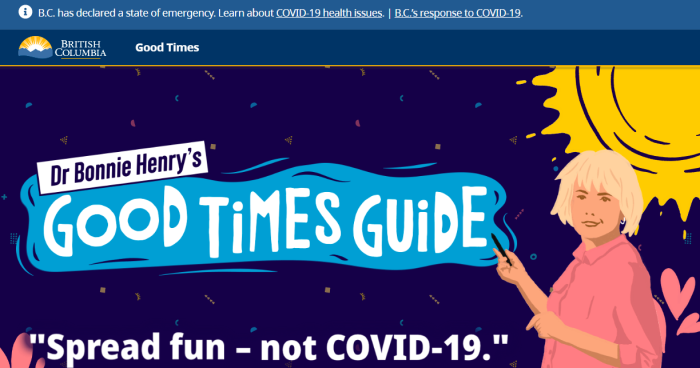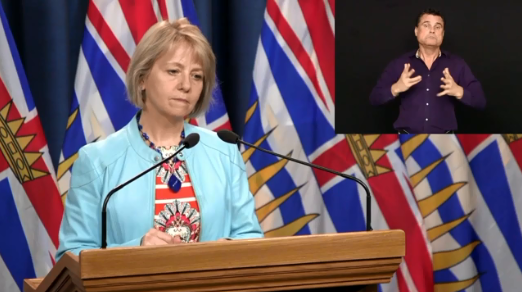 This is too long to address in even a single article, but Bonnie Henry lets it leak out over time that there is no real science behind anything that she does. See the link for some of the more obvious problems. This is who really runs the Province of BC.
To those saying "get out and go vote", I would have to ask: why?