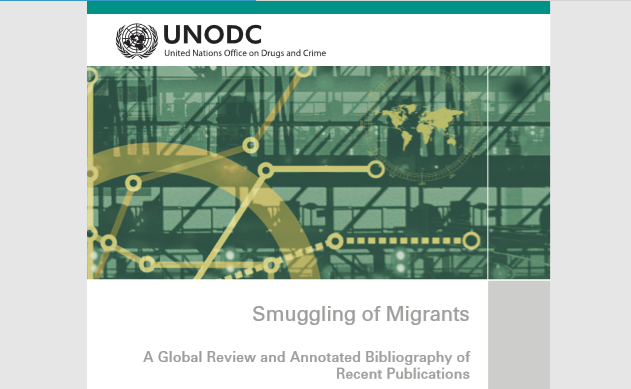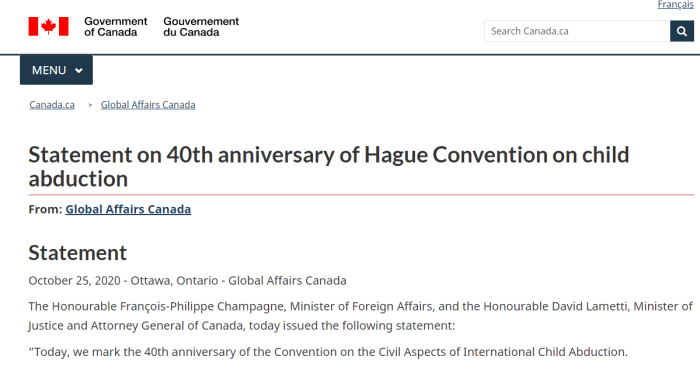 Today is the 40th anniversary of the Hague Convention on Child Abduction. This is to focus on the civil side (such as custody issues). While this seems impressive, Canada has done much domestically and internationally to undermine and weaken the principles. Even the UN has studied the connection between illegal border crossings and smuggling, trafficking and child exploitation. Quite simply, without real borders, the Hague Convention is meaningless.
1. Trafficking, Smuggling, Child Exploitation
For the previous work in the TSCE series. This is the 40th anniversary of the Hague Convention of Child Abduction. However, Governments ensure that it will continue. Also, take a look at open borders movement, the abortion and organs industry, and the NGOs who are supporting it. This is information that won't be found in the mainstream or alternative media.
2. Important Links
CLICK HERE, for the Hague Convention treaty itself.
Hague Convention Civil Treaty
CLICK HERE, for Canada's announcement on 40 year anniversary.
CLICK HERE, for Agenda 21, full treaty.
CLICK HERE, for Gov't info on Safe 3rd Country Agreement.
CLICK HERE, for text of Safe 3rd Country Agreement.
CLICK HERE, for the many exemptions in S3CA.
CLICK HERE, for FIPA agreement Canada/China.
CLICK HERE, for previous review on FIPA.
CLICK HERE, for CD18.5, sanctuary for illegals in Toronto.
CLICK HERE, for Toronto EC5.5, human and sex trafficking resolution.
CLICK HERE, for Canadian Labour Congress on sanctuary cities.
CLICK HERE, for CANZUK International website.
CLICK HERE, for proposed expansion of CANZUK zone.
CLICK HERE, for review of new USMCA (NAFTA 2.0)
CLICK HERE, for link to official Agenda 2030 text.
CLICK HERE, for review of UNSDA Agenda 2030.
Text Of Agenda 2030 Sustainable Development Agenda
CLICK HERE, for text of New York Declaration.
new.york.declaration.2016
CLICK HERE, for Bill C-6, citizenship for terrorists.
CLICK HERE, for Bill C-32, lowering age of consent for anal.
CLICK HERE, for Bill C-75, reduced criminal penalties.
CLICK HERE, for 2nd review of Bill C-75 (child offences).
CLICK HERE, for asking if Gov't actually supports trafficking.
UN Global Migration Compact (Full Text)
OTHER SOURCES:
CLICK HERE, for UN Review On Smuggling Migrants.
CLICK HERE, for UN Convention On Transnational Crime.
http://archive.is/q0XqK
CLICK HERE, for UN Protocol Against Human Trafficking.
http://archive.is/cjnJt
CLICK HERE, for UN Opt. Protocol On Rights Of The Child.
http://archive.is/onmrr
CLICK HERE, for UN Global Initiative To Fight Trafficking.
http://archive.is/Fjuv6
CLICK HERE, for UN Protocol To Prevent/Punish Trafficking.
CLICK HERE, for UN Rights Of The Child, Sale, Prostitution, Porn.
http://archive.is/onmrr
CLICK HERE, for Eliminate Worst Forms Of Child Labour.
http://archive.is/OZQM
CLICK HERE, for the Rome Statute, Int'l Criminal Court.
CLICK HERE, for Canada's antitrafficking strategy, 2019-24.
http://archive.is/15ov0
3. Quotes From Hague Convention (Civil) Treaty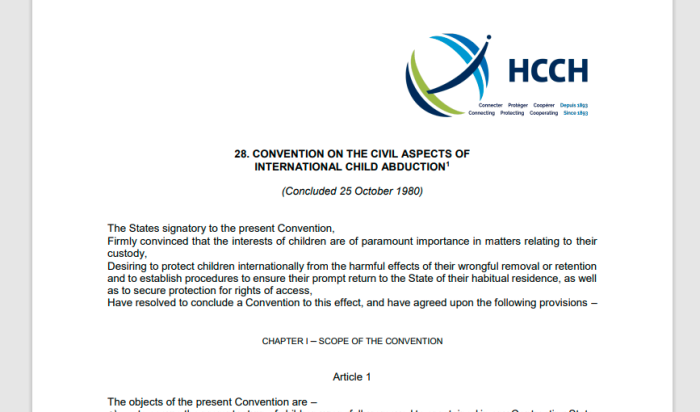 Article 3
The removal or the retention of a child is to be considered wrongful where –
a) it is in breach of rights of custody attributed to a person, an institution or any other body, either jointly or alone, under the law of the State in which the child was habitually resident immediately before the removal or retention; and
b) at the time of removal or retention those rights were actually exercised, either jointly or alone, or
would have been so exercised but for the removal or retention.
Article 4
The Convention shall apply to any child who was habitually resident in a Contracting State immediately before any breach of custody or access rights. The Convention shall cease to apply when the child attains the age of 16 years.
Article 5
For the purposes of this Convention –
a) "rights of custody" shall include rights relating to the care of the person of the child and, in particular, the right to determine the child's place of residence;
b) "rights of access" shall include the right to take a child for a limited period of time to a place other than the child's habitual residence.
Article 8
Any person, institution or other body claiming that a child has been removed or retained in breach of custody rights may apply either to the Central Authority of the child's habitual residence or to the Central Authority of any other Contracting State for assistance in securing the return of the child.
The application shall contain –
a) information concerning the identity of the applicant, of the child and of the person alleged to have removed or retained the child;
b) where available, the date of birth of the child;
c) the grounds on which the applicant's claim for return of the child is based;
d) all available information relating to the whereabouts of the child and the identity of the person with whom the child is presumed to be.
.
The application may be accompanied or supplemented by –
e) an authenticated copy of any relevant decision or agreement;
f) a certificate or an affidavit emanating from a Central Authority, or other competent authority of the State of the child's habitual residence, or from a qualified person, concerning the relevant law of that State;
g) any other relevant document.
Article 13
Notwithstanding the provisions of the preceding Article, the judicial or administrative authority of the requested State is not bound to order the return of the child if the person, institution or other body which opposes its return establishes that –
a) the person, institution or other body having the care of the person of the child was not actually exercising the custody rights at the time of removal or retention, or had consented to or subsequently acquiesced in the removal or retention; or
b) there is a grave risk that his or her return would expose the child to physical or psychological harm or otherwise place the child in an intolerable situation.
.
The judicial or administrative authority may also refuse to order the return of the child if it finds that the
child objects to being returned and has attained an age and degree of maturity at which it is appropriate
to take account of its views.
.
In considering the circumstances referred to in this Article, the judicial and administrative authorities shall
take into account the information relating to the social background of the child provided by the Central
Authority or other competent authority of the child's habitual residence.
Article 17
The sole fact that a decision relating to custody has been given in or is entitled to recognition in the requested State shall not be a ground for refusing to return a child under this Convention, but the judicial or administrative authorities of the requested State may take account of the reasons for that decision in applying this Convention.
In short, this is an international agreement to enforce child custody orders, or family disputes. Note: the children don't have to be return if administrators determine there is some danger. Unfortunately, this seems entirely subjective.
4. Announcement From Global Affairs Canada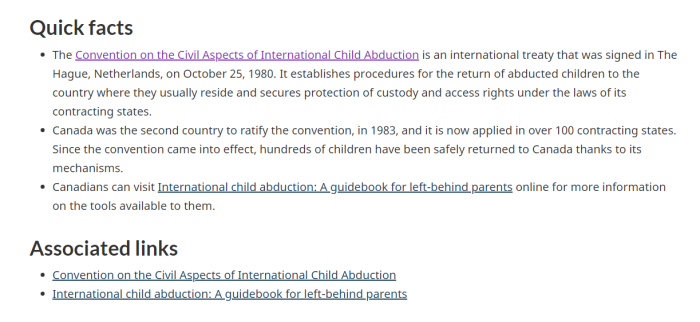 Statement
October 25, 2020 – Ottawa, Ontario – Global Affairs Canada
.
The Honourable François-Philippe Champagne, Minister of Foreign Affairs, and the Honourable David Lametti, Minister of Justice and Attorney General of Canada, today issued the following statement:
.
"Today, we mark the 40th anniversary of the Convention on the Civil Aspects of International Child Abduction.
"Every year, in Canada and abroad, thousands of children are wrongfully taken across international borders by a parent or guardian in violation of rights of custody. This has devastating effects on families, and it is the children who suffer the most. Children must be at the heart of family justice, and mechanisms like the Hague Convention on child abduction are essential in order to assist them in these terrible situations.
.
"Canada, along with 100 contracting states, continues to support this global effort to protect children from wrongful removal or retention and return them to their country of residence. We continue to call on the global community to join us and to ratify this important convention.
.
"We are committed to working with our international partners to continue to protect children and to reinforce the operation of the convention."
While this all sounds fine, it should be noted that Canada has done a lot, both domestically, and with international treaties to weaken and undermine the spirit of this agreement.
What other treaties or bills do this?
5. Canada's Bills/Treaties Since 1980
Here are some of the major developments in Canada in the last few decades. All of these either weaken the borders and/or reduce the criminal penalties involved.
UN Agenda 21 (1992)
Canada/US Safe 3rd Country Agreement (2002)
FIPA (2012)
Sanctuary cities (First in 2013)
CANZUK: Canada, Australia, New Zealand, UK (2015)
UN Agenda 2030 (2015)
New York Declaration (2016)
Bill C-6 citizenship for terrorists (2016)
Bill C-32/C-75 (2018)
UN Global Migration Compact (2018)
USMCA, NAFTA 2.0 (2020)
It doesn't matter who's in power. They're all globalists.
6. Canada/US Safe 3rd Country Agreement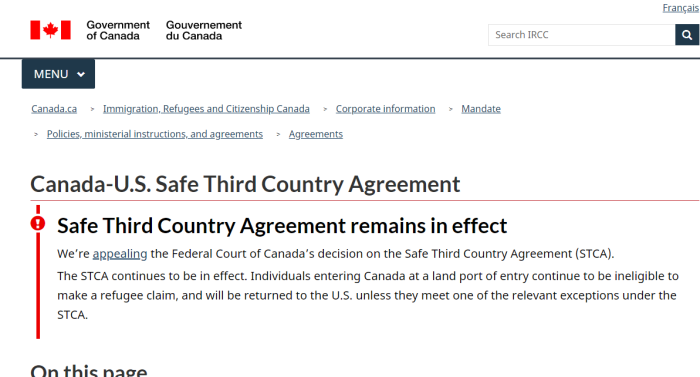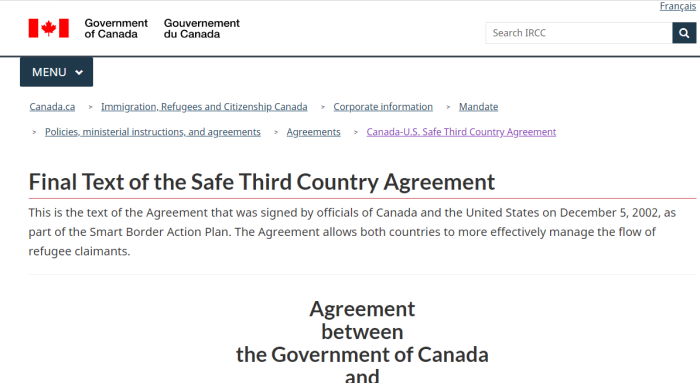 CONVINCED, in keeping with advice from the United Nations High Commissioner for Refugees (UNHCR) and its Executive Committee, that agreements among states may enhance the international protection of refugees by promoting the orderly handling of asylum applications by the responsible party and the principle of burden-sharing;
ARTICLE 8
(1) The Parties shall develop standard operating procedures to assist with the implementation of this Agreement. These procedures shall include provisions for notification, to the country of last presence, in advance of the return of any refugee status claimant pursuant to this Agreement.
(2) These procedures shall include mechanisms for resolving differences respecting the interpretation and implementation of the terms of this Agreement. Issues which cannot be resolved through these mechanisms shall be settled through diplomatic channels.
(3) The Parties agree to review this Agreement and its implementation. The first review shall take place not later than 12 months from the date of entry into force and shall be jointly conducted by representatives of each Party. The Parties shall invite the UNHCR to participate in this review. The Parties shall cooperate with UNHCR in the monitoring of this Agreement and seek input from non-governmental organizations.
Source is here. Serious question: why have Canada and the United States signed an agreement that quite clearly gives the UN a seat at the table?
The treaty was pretty ineffective anyway, given that people could still get into the country as long as they BYPASSED legal border ports. Now, thanks to the Federal Court, the agreement is effectively dead.
Of course, the tens of thousands entering Canada illegally in recent years pales in comparison to the hordes of LEGAL migrants entering under various programs.
7. FIPA Between Canada And China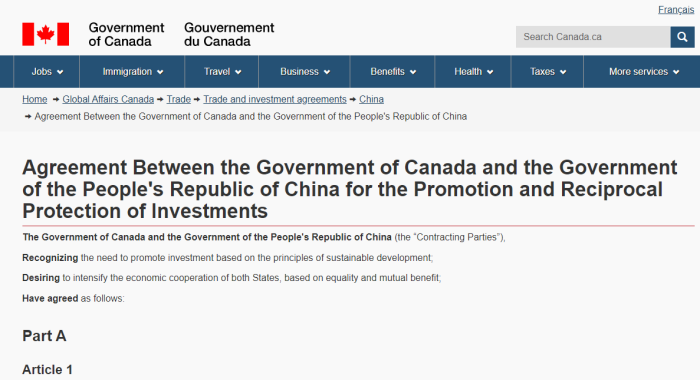 FIPA largely eliminated the border between Canada and the Chinese. This means that Chinese nationals can freely enter Canada, almost without restrictions. They can also bring their own security to look after their national interests. Makes it easy to smuggle products — or people — into Canada.
8. Sanctuary Cities Forming In Canada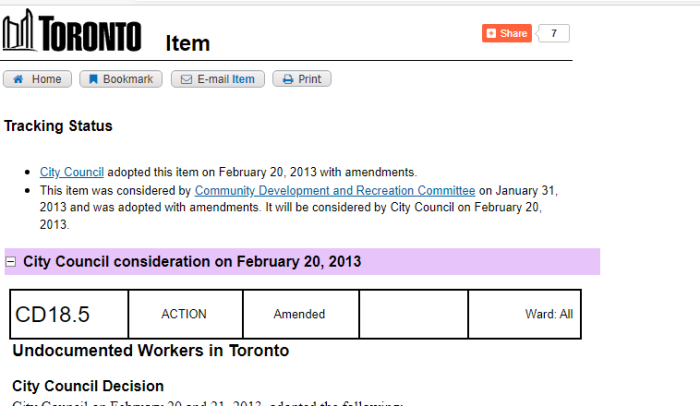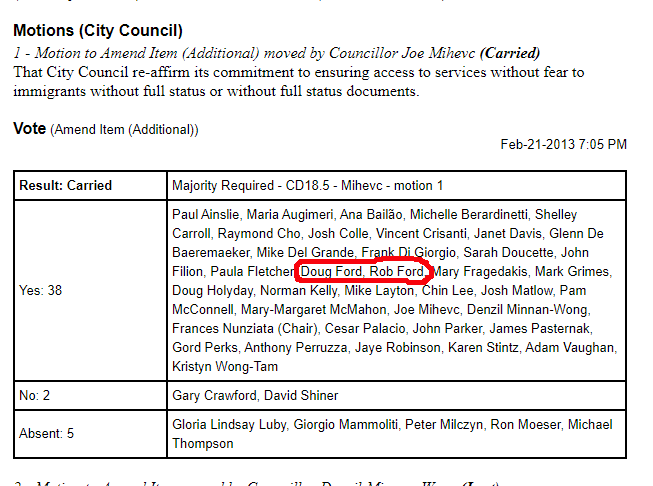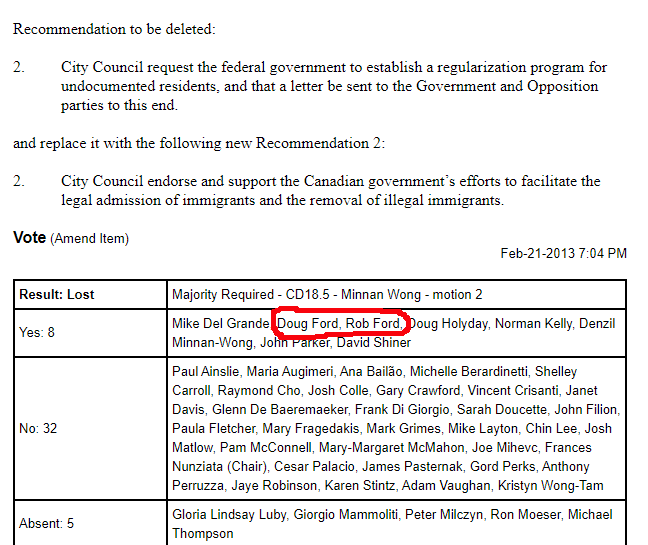 In 2013, Toronto became the first city in Canada to officially obtain status a sanctuary city. It was supported by "conservatives" Doug and Rob Ford. How are child custody agreements supposed to be enforced overseas when children can simply disappear in one of them?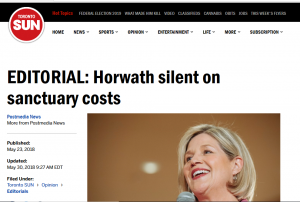 Now list includes: Toronto, Hamilton, London, Montreal, Edmonton and others. In the 2018 Ontario election, the NDP campaigned on turning Ontario into a sanctuary province.
9. CANZUK (CDA, Australia, New Zealand, UK)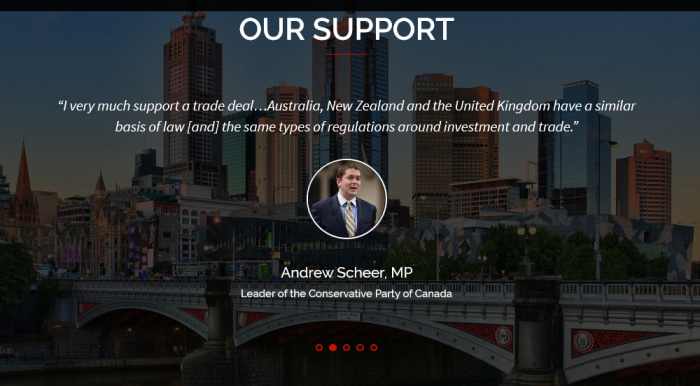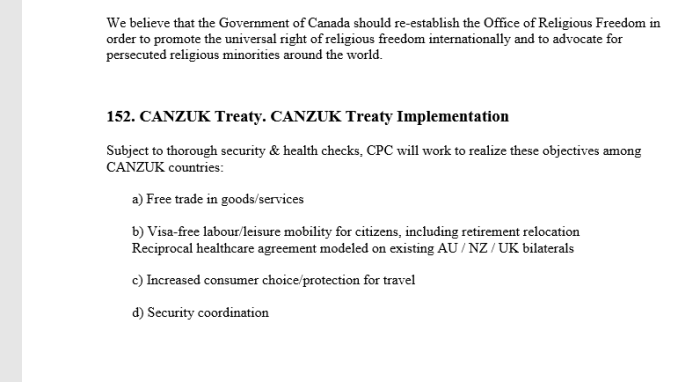 The Trans-Tasmanian Partnership is an agreement between Australia and New Zealand to let citizens work and freely travel in each other's countries. CANZUK would essentially be an expansion of that agreement by adding both Canada and the UK. This is an actual open borders arrangement which could be further expanded.
CANZUK International was formed in 2015, and members of the CPC are some of its biggest supporters.
It's also interesting how the justifications have changed. Previously, it was about opportunity. Now it's about containing Chinese influence, which Conservatives allowed to grow in the first place. One obvious example is FIPA.
10. UN Agenda 2030, Sustainable Development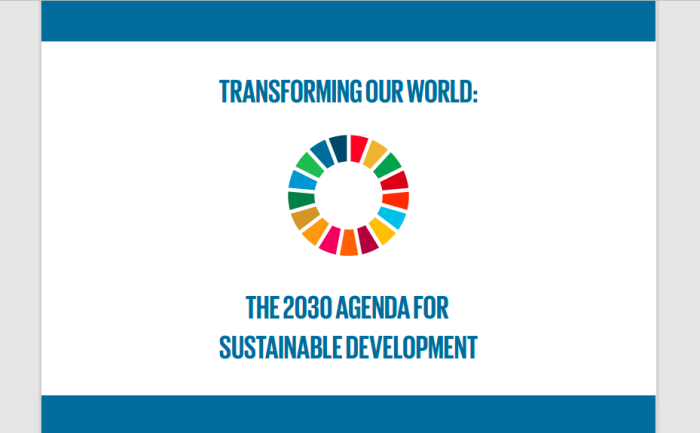 Agenda 2030 was signed in September 2015 by then PM Stephen Harper. It signs away more of Canada's sovereignty to the "sustainable development agenda", and makes mass migration across international borders even easier. So-called conservatives would be hard pressed to explain why this is okay, but why the Paris Accord and UN Global Migration Compact are so wrong. There is a lot of overlap with the content.
Worth a mention is that "Conservative" Brian Mulroney was in power in 1992 when Agenda 21 was signed in Brazil.
11. New York Declaration, UN GMC Prelude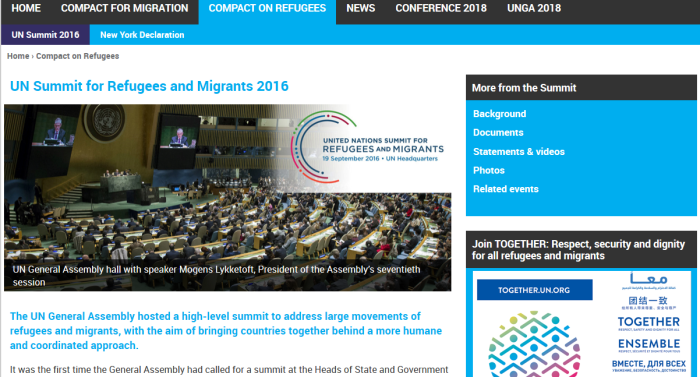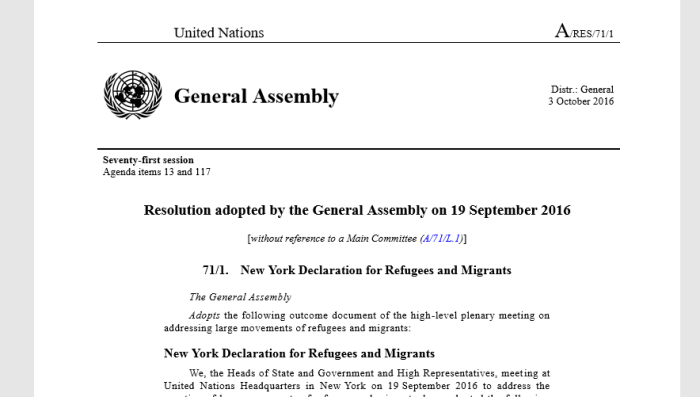 This was signed in September 2016, just a year after Agenda 2030. The UN Global Migration Compact was largely based on this text. Both agreements are to make it easier to bring large numbers of people across borders, and to establish international standards. It's not difficult to see how this would make child abduction and transportation easier to do.
12. Bill C-6, Citizenship For Terrorists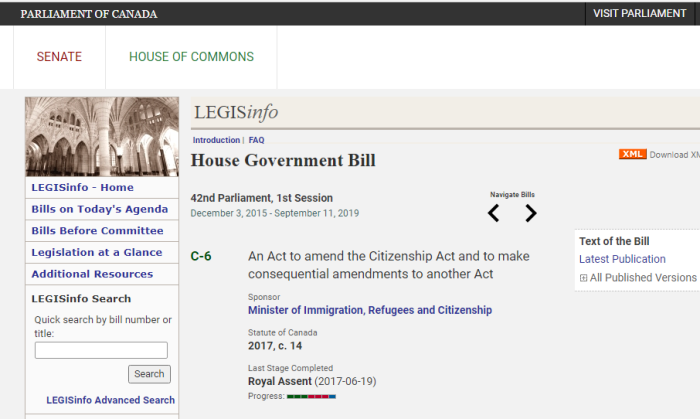 It cheapens Canadian citizenship when anyone can get it. This is especially true for convicted terrorists and traitors. There's also the increased likelihood of people gaming the system to avoid being sent back, for say crimes against children.
13. Bill C-32/C-75, Reducing Criminal Penalties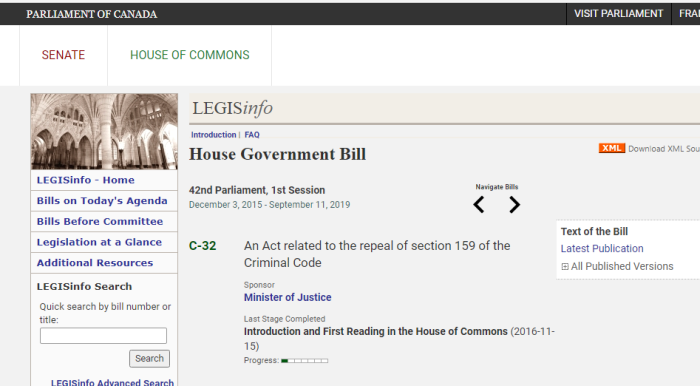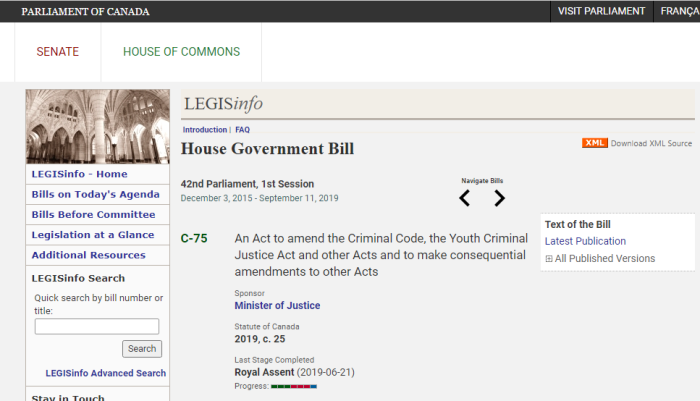 If the government is concerned about the well being of children, then why would they introduce a bill to water down criminal penalties for sex crimes against children, and reduce the age of consent?
Section 58: Fraudulent use of citizenship
Section 159: Age of consent for anal sex
Section 172(1): Corrupting children
Section 173(1): Indecent acts
Section 180(1): Common nuisance
Section 182: Indecent interference or indignity to body
Section 210: Keeping common bawdy house
Section 211: Transporting to bawdy house
Section 242: Not getting help for childbirth
Section 243: Concealing the death of a child
Section 279.02(1): Material benefit – trafficking
Section 279.03(1): Withholding/destroying docs — trafficking
Section 279(2): Forcible confinement
Section 280(1): Abduction of child under age 16
Section 281: Abduction of child under age 14
Section 291(1): Bigamy
Section 293: Polygamy
Section 293.1: Forced marriage
Section 293.2: Child marriage
Section 295: Solemnizing marriage contrary to law
Section 435: Arson, for fraudulent purposes
Section 467.11(1): Participating in organized crime
Bill C-75 "hybridized" these offences. What this means is that they were initially to be tried by indictment (felony), but now prosecutors have discretion to try them summarily (misdemeanor). Of course, there were plenty of Section 83 offences (terrorism) that were also hybridized.
14. UN Global Migration Compact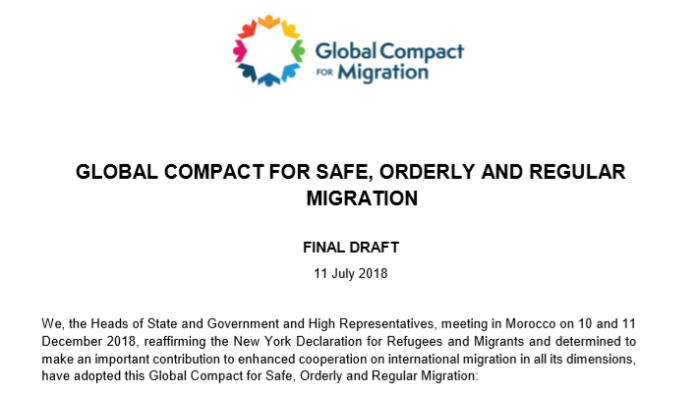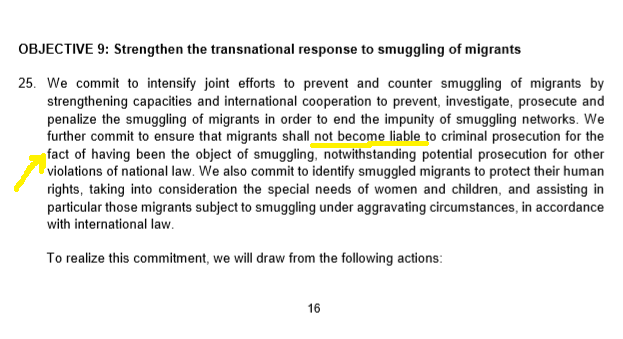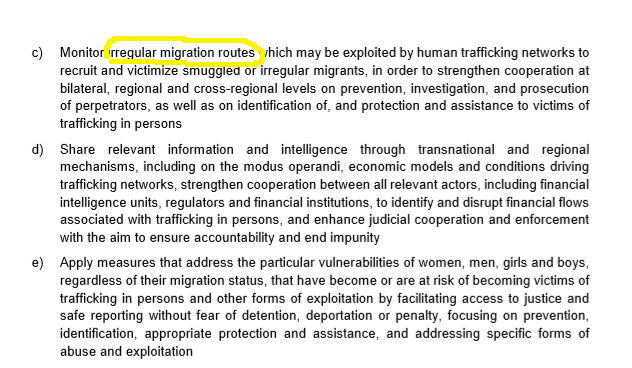 What is strange about the UNGMC is that its text explicitly undermines its stated goals. While the UN supposedly opposed smuggling, the agreement says people shall not be punished. And while condemning trafficking, the UN provides advice and guidance on how to do it more successfully.
15. USMCA, More Than Just Trade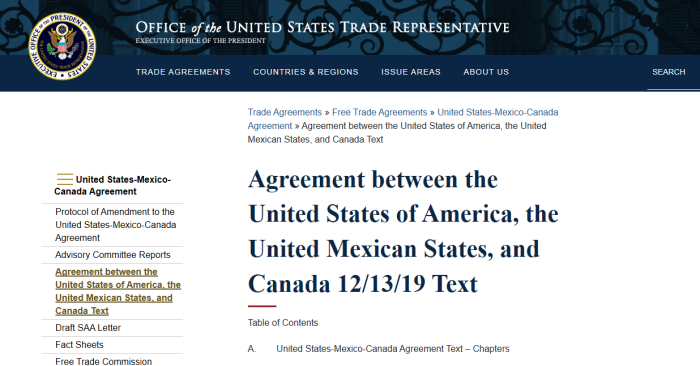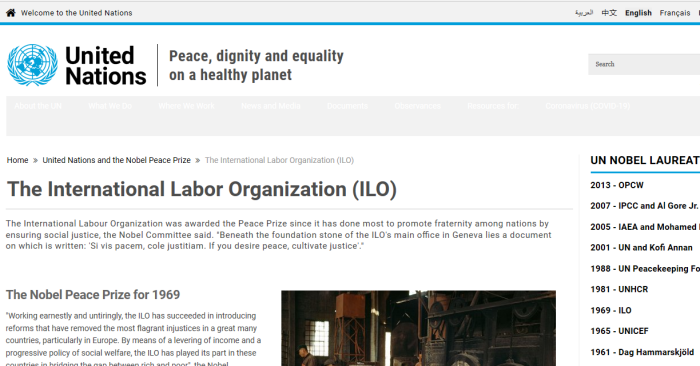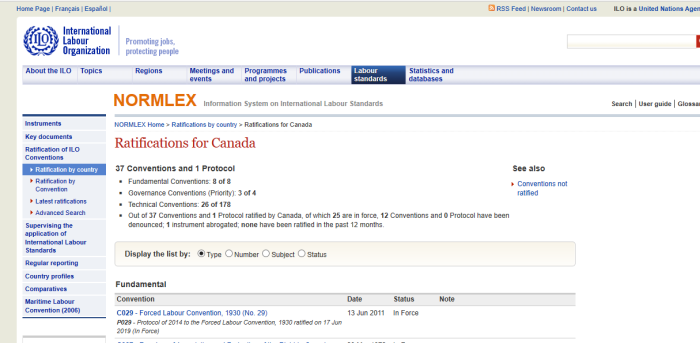 The new USMCA (U.S., Mexico & Canada Agreement) is far more than just a trade agreement. It ensures that more "workers" will be coming across the borders, and cedes areas of labour rights to the UN.
16. How Does Any Of This Help Children?
Remember, this is the 40th anniversary on the Hague Convention on Child Abduction. Member states, (of which Canada is one), should take seriously the obligation to ensure that children are not taken across borders illegally, even if it's by a parent, or some other guardian.
Instead, Canada signs treaties and passes bills that ensure that this will continue. Erasing borders, and reducing penalties does nothing to deter child smuggling. In fact, it only encourages it.
Sure, these changes don't explicitly state moving children around illegally is a major goal (or even a goal at all). But as borders become less meaningful, this will certainly increase.