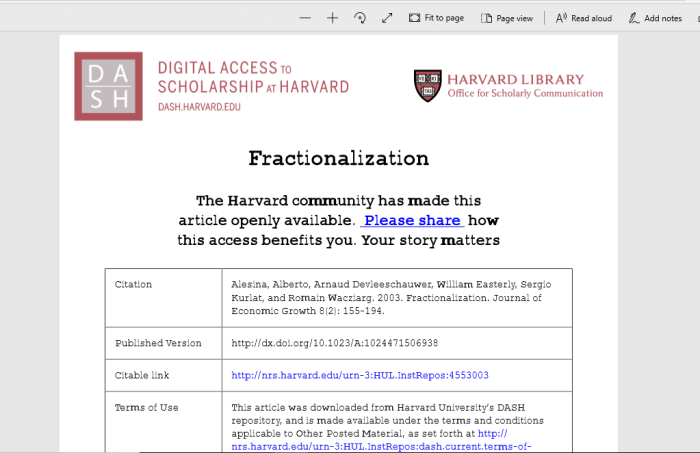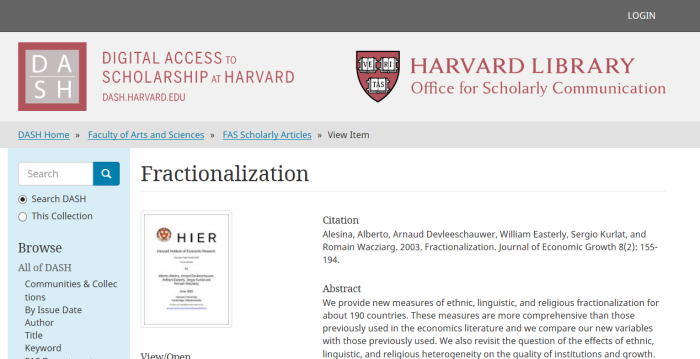 1. Mass LEGAL Immigration In Canada
Despite what many think, LEGAL immigration into Canada is actually a much larger threat than illegal aliens, given the true scale of the replacement that is happening. What was founded as a European (British) colony is becoming unrecognizable due to forced demographic changes. There are also social, economic, environmental and voting changes to consider. See this Canadian series, and the UN programs for more detail. Politicians, the media, and so-called "experts" won't come clean on this.
CLICK HERE, for UN Genocide Prevention/Punishment Convention.
CLICK HERE, for Barcelona Declaration & Kalergi Plan.
CLICK HERE, for UN Kalergi Plan (population replacement).
CLICK HERE, for UN replacement efforts since 1974.
CLICK HERE, for tracing steps of UN replacement agenda.
Note: If there are errors in calculating the totals, please speak up. Information is of no use to the public if it isn't accurate.
CLICK HERE, for UN Convention on Preventing/Punishing Genocide
CLICK HERE, for review of multiculti/genocide.
CLICK HERE, for Robert Putnam's research on diversity & community.
UN Replacement Migration Schemes
CLICK HERE, for UN Population Conferences (1974 Romania, 1984 Mexico, 1994 Egypt)
CLICK HERE, for the Barcelona Declaration (of 1995).
CLICK HERE, for UN Migration & Development (of 1995).
CLICK HERE, for UN Migration & Development (of 1998).
CLICK HERE, for the Expert Group of Population Decline (of 2000).
CLICK HERE, for UN Migration & Development (of 2002).
CLICK HERE, for UN Migration & Development (of 2005).
CLICK HERE, for UN Migration & Development (of 2008).
CLICK HERE, for the Declaration on High Level Dialogue on Migration (of2013).
CLICK HERE, for the New York Declaration (of 2016)
CLICK HERE, for the UN Global Migration Compact (of 2018)
CLICK HERE, for the Charlemagne Prize, for unifying Europe.
CLICK HERE, for Canada's Multiculturalism Act.
2. The Kalergi Plan
This video was originally posted by YouTuber Black Pigeon Speaks, but was taken down. In short, the Kalergi Plan, (named after Richard Codenhove-Kalergi) is a scheme to impose multiculturalism on nations, and breed out individual races.
The rationale behind it is the idea that race and ethnicity were the root causes of much violent conflicts. If everyone was of a single race, this would be eliminated.
Peace through ethnic cleansing. It's nonsense like this that actually makes Hitler seem normal by comparison.
3. UN Convention On Genocide
Having people killed or go missing is horrible, no doubt about it. However, it is not the only way to breach the Convention on Preventing and Punishing Genocide. See the following sections.
Article I
The Contracting Parties confirm that genocide, whether committed in time of peace or in time of war, is a crime under international law which they undertake to prevent and to punish.
Article II
In the present Convention, genocide means any of the following acts committed with intent to destroy, in whole or in part, a national, ethnical, racial or religious group, as such:
(a) Killing members of the group;
(b) Causing serious bodily or mental harm to members of the group;
(c) Deliberately inflicting on the group conditions of life calculated to bring about its physical destruction in whole or in part;
(d) Imposing measures intended to prevent births within the group;
(e) Forcibly transferring children of the group to another group.
Article III
The following acts shall be punishable:
(a) Genocide;
(b) Conspiracy to commit genocide;
(c) Direct and public incitement to commit genocide;
(d) Attempt to commit genocide;
(e) Complicity in genocide.
Article IV
Persons committing genocide or any of the other acts enumerated in article III shall be punished, whether they are constitutionally responsible rulers, public officials or private individuals.
Article VII
Genocide and the other acts enumerated in article III shall not be considered as political crimes for the purpose of extradition.
The Contracting Parties pledge themselves in such cases to grant extradition in accordance with their laws and treaties in force.
Although killing and mass executions are an obvious and overt form of genocide, there are more subtle ways. Government, media and private organizations can work together in ways to bring about a group's destruction "over time". As will be demonstrated, there are ways to erase groups that don't involve firing a shot.
Keep in mind, Article 2 refers to "bring out the destruction, in all or in part" of a national, ethnical, racial or religious group. This will be demonstrated in the coming sections.
4. Abstract Of Research Paper
Abstract:
We provide new measures of ethnic, linguistic and religious fractionalization for about 190 countries. These measures are more comprehensive than those previously used in the economics literature and we compare our new variables with those previously used. We also revisit the question of the effects of ethnic, linguistic and religious fractionalization on quality of institutions and growth. We partly confirm and partly modify previous results. The patterns of cross-correlations between potential explanatory variables and their divergent degree of endogeneity makes it hard to make unqualified statements about competing explanations for economic growth and the quality of government.
5. Quotes From Harvard Paper
a) On economic growth, we broadly confirm the results by Easterly and Levine (1997). In fact the negative effect of ethnic fragmentation on growth is reinforced with the new data, and we are able to highlight the differences between ethnic, linguistic and religious fractionalization.
Here it is. These differences can be measured and contrasted.
The differences in the results between religious and linguistic and ethnic fractionalization are quite suggestive. Religious affiliation is the most endogenous of the three variables. Religions can be banned and individual can relatively easily "hide" their religious affiliation to avoid repression. Individuals and families can change from one religion to another far more easily than they can change race or language. In a sense, a higher observed measure of religious fractionalization can be a sign of a more tolerant and democratic form of government. In a more repressive regime, you can hide your religion or conform to the state-imposed religion, but hiding your racial origin, especially if it relates to skin color, is much more difficult. Short of genocide, it is difficult to change the ethnic composition of a country.
(Page 13) Short of genocide, it is difficult to change the ethnic composition of a country? Not really. Mass migration policies of the West do exactly that. Want to create a Chinese nation? Just import enough Chinese nationals until they dominate the area. Want an Islamic state? Import endless Muslims.
The authors are correct that it is difficult to change the ethnic composition. However, open borders activists are doing exactly that, under the guise of "diversity".
4 The Quality of Government
One of the reasons why ethnic fractionalization may negatively influence economic success in terms of growth and level of income has to do with the potentially negative effects of ethnic conflict on the quality of policy and of institutions
No kidding. It's almost as if forced diversity if harmful to the productivity of a nation.
5 Discussion of Individual Data Points
A cross-country statistical exercise is a crude way to summarize complex political and economic histories of countries and their constituent ethnic groups. A promising direction for future research would be for economists to do more case histories of development, economic policy, and government quality in ethnically diverse places, of the kind that the political science literature does.
How long before we start imposing more diversity as a means of generating more samples to conduct research.
The standard account of Nigeria's ethnic conflict pits the Muslim North versus the Christian South, but this is a simplification. Firstly, the Christian South is divided between the Yoruba and Igbo. Secondly, there are substantial Southern minority groups living in Northern cities, a situation that has led to recurrent communal violence. Thirdly, fractious ethnic groups in the center of the country and in the oil-rich Niger delta keep small-scale conflict going even out of the limelight of the Hausa/Yoruba/Igbo three-way ethnic war. Table 15 shows that Nigeria has had disastrous economic policies (high black market premiums), poor infrastructure (virtually no telephone density) and high corruption.
(Page 16) Interesting how Islam is downplayed here. Muslims have been waging war for 1400 years, and millions of Christians have died because of it.
Also intriguing is the authors omit a possibility ethnic conflicts are kept from the media: perhaps the players want to keep the money rolling in, so there may be a pact to keep it on the down low.
Ethiopia also has very high ethnic and linguistic diversity (according to both new and old measures), and ethnic conflict has been at the center of Ethiopian history for centuries. Ethiopia has had one of the lowest growth rates in the world over the past half-century and as a result remains one of the least developed nations in the world
Wouldn't this be a clear case of diversity and multiculturalism not working out?
Guyana shows up as ethnically diverse in our data because of its racial breakdown between Africans, East Indians, Europeans, and others. The Afro-Guyanese and Indo-Guyanese are the predominant groups and are almost numerically equal. Since they have mobilized politically along ethnic lines (supporting two different parties since before independence), any consensus for development has been torn apart by competition for rents between the two groups
Mobilizing along racial and ethnic lines to protect your group interests? Funny, whites are considered racist when they do that.
Chile, in contrast, is a well known Latin American success story ….. The difference in Chile was probably due to its higher level of homogeneity. In fact, after Pinochet's departure from power the new democratic regime showed remarkable stability by Latin American standards. The relative ethnic homogeneity of the society may have made achieving support for reform and economic development easier than in Bolivia or Guyana.
In today's lesson we learn that apples are different from oranges. Chile is seen as a success story, but it is also much more homogenous than many other places.
6 Conclusion
The question of what makes different countries more or less successful economically and what explains their quality of policies is one of the most fascinating that economists can ask, but it is also one of the most difficult to answer. Different authors have their own "favorite" explanatory variables: from purely "economic" ones, to geographic ones, to legal ones, to political, cultural, religious and historical ones. In this paper we have considered closely one such set of variables: measures of ethnic, linguistic and religious fractionalization.
(Page 20) Thank you Harvard, for proving that multiculturalism and diversity do not work when objectively measured.
6. Asking The Obvious Questions
This paper is from 2002, 17 years ago.
The detrimental effects of multiculturalism and forced diversity have been researched extensively, and the same trends keep coming back. People want to live and work with others who are like themselves.
One can sing the praises of diversity endlessly. Fact is, however, an awful lot of people want nothing to do with it. They prefer close knit, homogenous communities.
Despite all of this being obvious, and despite the research done, multiculturalism and diversity are still pushed in Western nations. Why is that? Why push for policies that are clearly and blatantly harmful? Is this sheer stupidity, or is there malice involved? Who is behind this push in the West?
Why is it that some nations can protect their national cultures, heritages, traditions — and yes ethnicities — but others are pressured into being diverse? Why these double standards?