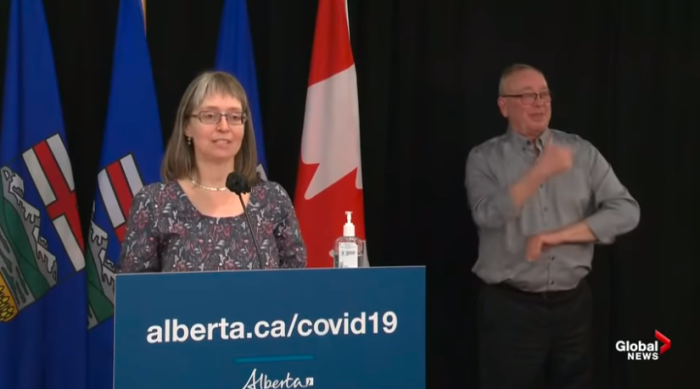 Do we have actual "experts" and "professionals" in charge? Or, are we being ruled by a group of actors being paid to read from a script? More and more, it appears to be the latter. There's little reason or justification behind a lot of what they do, and no science.
1. Remember: Listen To The "Experts" For Advice
So-called "experts" here and here talk about need for more lockdowns. It's interesting how many of these interviews are softballs. Instead of pushing hard for a justification, these "journalists" seem content to parrot the talking points. Is there a lockdown or martial law area of expertise in epidemiology? How is it they are all completely on the same page when it comes to imposing restrictions?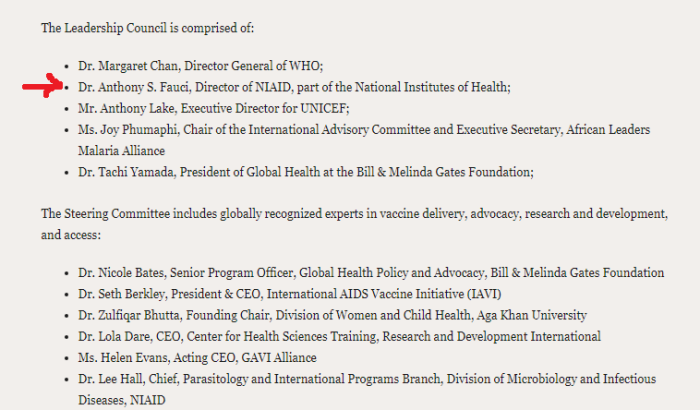 Fauci: Just assume these variants are more dangerous. Don't worry about proof or testing, just guess and make predictions. It's shocking that anyone still takes this quack seriously, considering how wrong he has been about everything.
When he says (at 0:36) that the Pfizer and Moderna seem to continue to be effective against the mutant strain, what is he basing this on? Was there research and testing, or is he making more assumptions? Likewise, what is the basis of his claims of vaccine efficacy being reduced?
(At 1:22) he talks about modifying and upgrading vaccines. In that case, what is the point of vaccinating everyone now if it will become obsolete at a later point?
Also, never forget: Anthony Fauci was previously on the Scientific Advisory Council in collaboration with the Bill & Melinda Gates Foundation, and the World Health Organization.
The so-called "top doctors" in Alberta and British Columbia, Deena Hinshaw and Bonnie Henry, have a great scientific method for determining whether you have a variant. To heck with confirmation sequencing. They say you should just assume you have it.
2. Definitions Of CV Cases And Deaths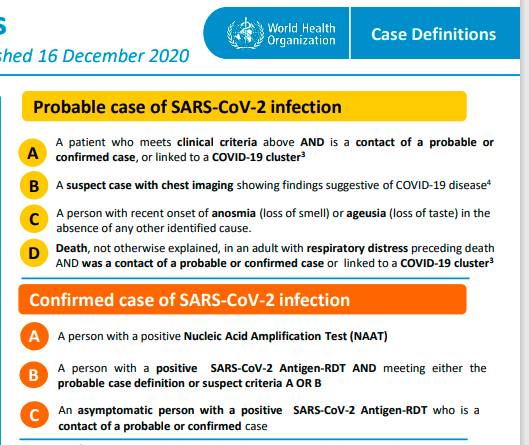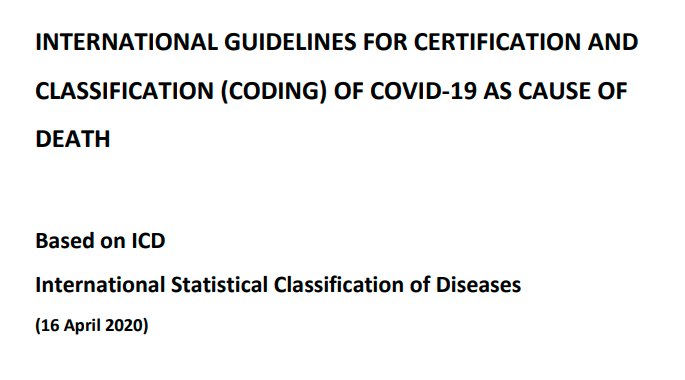 2. DEFINITION FOR DEATHS DUE TO COVID-19
A death due to COVID-19 is defined for surveillance purposes as a death resulting from a clinically compatible illness, in a probable or confirmed COVID-19 case, unless there is a clear alternative cause of death that cannot be related to COVID disease (e.g. trauma). There should be no period of complete recovery from COVID-19 between illness and death.
.
A death due to COVID-19 may not be attributed to another disease (e.g. cancer) and should be counted independently of preexisting conditions that are suspected of triggering a severe course of COVID-19
Never mind that the BC Centre for Disease Control admits that these tests can't determine if it's actually an infection. Simply finding traces of genetic material (after many amplification cycles) does not in any way mean a disease has been detected.
(a) https://www.who.int/publications/i/item/WHO-2019-nCoV-Surveillance_Case_Definition-2020.2
(b) https://www.who.int/classifications/icd/Guidelines_Cause_of_Death_COVID-19.pdf?ua=1
(c) http://www.bccdc.ca/Health-Professionals-Site/Documents/COVID19_InterpretingTesting_Results_NAT_PCR.pdf
3. Fluoride Free Peel On Virus Isolation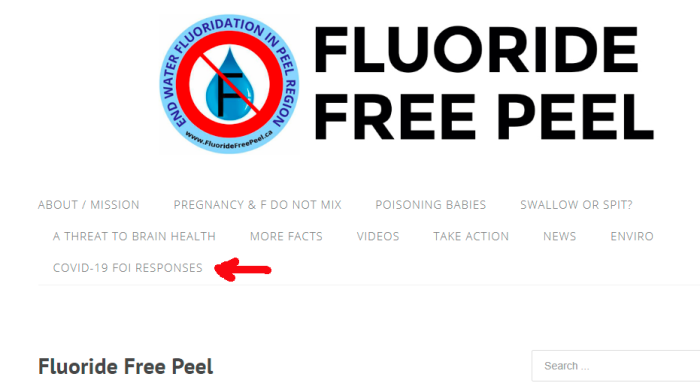 An honourable mention to Fluoride Free Peel, and them filing literally dozens of freedom of information requests. If the "original" virus has never been isolated, how can there be any legitimate assumption that variants have been identified?
4. Lack Of Science Behind What "Experts" Doing
(A) Bonnie Henry Admits No Science In Anything She Does
(B) ARTICLE: Lack Of Real Science In "Global Pandemic"
(1) WHO Supports Mask Use, Admits No Real Evidence
(2) WHO "Still" Recommends Masks Despite Little Evidence
(3) WHO's Records Show PCR Testing Always Was A Fraud
(4) WHO Distorts On Cases, Deaths, Surveillance Information
(5) WHO Promotes Masks For Children As Young As 6
(6) RT-PCR Tests For A Gene, Not A Virus
If you still think this is all about a virus, and that people are acting in good faith, there is no hope. Fortunately, the readers seem far more skeptical.