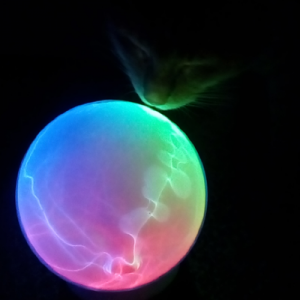 1. Previous Solutions Offered
A response that frequently comes up is for people to ask what to do about it. Instead of just constantly pointing out what is wrong, some constructive suggestions should be offered. This section contains a list of proposals that, if implemented, would benefit society. While the details may be difficult to implement, at least they are a starting point.
2. Mass LEGAL Immigration In Canada
Despite what many think, LEGAL immigration into Canada is actually a much larger threat than illegal aliens, given the true scale of the replacement that is happening. What was founded as a European (British) colony is becoming unrecognizable due to forced demographic changes. There are also social, economic, environmental and voting changes to consider. See this Canadian series, and the UN programs for more detail. Politicians, the media, and so-called "experts" have no interest in coming clean on this.
CLICK HERE, for UN Genocide Prevention/Punishment Convention.
CLICK HERE, for Barcelona Declaration & Kalergi Plan.
CLICK HERE, for UN Kalergi Plan (population replacement).
CLICK HERE, for UN replacement efforts since 1974.
CLICK HERE, for tracing steps of UN replacement agenda.
Note: If there are errors in calculating the totals, please speak up. Information is of no use to the public if it isn't accurate.
3. Some Context Here
It is easy to target illegal entries into the country. Without borders, and enforcement of those borders, the nation ceases to exist. Everyone should be against illegal entries, sanctuary cities, voting rights and access to social services for those in the country illegally.
That being said, the mass LEGAL immigration is actually a much larger problem.
People excluded from Canada for various reasons (such as criminality, serious criminality, organized criminality, non-compliance, terrorism or human rights violations) should stay excluded. Global News reported on a program which brought in 3,000 people since 2010 under Rule 25.1 of IRPA, but omitted another 186,000 "inadmissibles" allowed in under Rule 24(1) of IRPA from 2002 to 2017. Considering we don't even track people leaving the country, it's hard to say where they are.
In recent years, we have been taking in a million people LEGALLY into Canada. In 2017, for instance, we had 950,000 people enter through regular immigration channels, refugee claims, and various temporary programs. This does not include visitors or illegals.
To start off with: our governments lie about the total number of people entering annually. Categories such as student visas (students and their families), temporary foreign workers, & International Mobility Program bring in hordes of people — are not temporary. These groups generally have access to a permanent residency pathway, and other ways to stay longer. There are several pilot programs underway on top of these, including a small amnesty-for-illegals program in Toronto. Heck, we even expedite work permits for fake refugees sneaking in from the U.S.
Even if these temporary workers were to go home (and many don't), there is the topic of remittances. According to the World Bank, hundreds of billions of dollars are sent from the West annually. How does it help our economy when money is pulled from it?
Perhaps we can replace the money lost via remittances with money from selling investor visas, regardless of how well the business does.
Bringing in large numbers of people as cheap labour results in our own citizens having to compete against foreign, often subsidized labour. It does a huge disservice to those who really need the help.
Importing students at this scale means that Canadian graduates are forced to compete against others for a limited number of jobs. This is includes professional and skilled programs. How does it benefit Canadian graduates to have their prospects cut out like that? Does the downward pressure on wages help? How does it benefit other nations when their talent leaves is a sort of brain-drain?
It doesn't seem to matter if the "students" are really students.
Considering all the fuss about environmentalism and climate change, answer one question. How does mass immigration remove or minimize stresses to the eco-system? How does clearing new areas for farming and housing avert this climate emergency that we are supposedly in?
The overwhelming majority of immigration coming into Canada over the last several decades is of 3rd World, non-European migrants (80 to 90%). A quick glance at the top 10 "source" countries tells the same story year after year: (a) China; (b) India; (c) the Philippines; and (d) an awful lot of Muslims. Multicultis and Civic Nationalists — which are the same thing — tell us that people who have nothing in common with each other can form a cohesive society based on abstract "values". It's nonsense. While other groups want to retain their identity, why are Europeans considered bigots for attempting the same?
The result is predictable: enclaves forming in the major cities, such as Toronto, Montreal, Calgary, Edmonton and Vancouver. In reality, multiculturalism is a lie that never works out as planned. Balkanization is not diversity. Furthermore, it is not a lack of screening, but the deliberate efforts to forcibly remake Canada.
The breakdown of social cohesion is obvious. And anyone who has read Robert Putnam's study will see why.
At the heart of this is the replacement agenda going on in Western nations. Canada, for example, was 96% European, according to the 1971 census. It was 72% based on the 2016 census, and still falling. Europeans will be a minority in the next decade unless something drastic happens.
This is about preserving the foundation of European nations and ones formed in that image. Replacing the population replaces the culture and the history. It doesn't matter to me whether it is replacement by Muslims, or by high IQ, high skill Asians. I still don't want it, and nor should others. Call it tribalism, but Westerners should be allowed to protect their identities too.
We also now have a program for survivors of domestic abuse to apply for temporary, or even permanent residence. Guess that's what happens with importing violent cultures.
It never seems to dawn on "conservatives" that bringing in large numbers of people from left-leaning nations means political suicide. Demographic shifts will make their ideology completely unelectable. Their only concerns seem to be: (a) come legally; (b) be economically productive; and (c) don't be a terrorist. But beyond that, conservatives have no will to preserve their people, culture, heritage, and traditions.
While the solution may seem to be to import more Europeans, they cannot be spared as THEY are being replaced in their homelands as well. Europe is being flooded with Middle Eastern and African "refugees" and migrants. We cannot help ourselves at the Europeans' expense. Still, we must resist the replacement here.
For these reasons, and other facts and figures, I support a moratorium on immigration into Canada. With a more complete picture of the actual situation in Canada, many more people should agree.