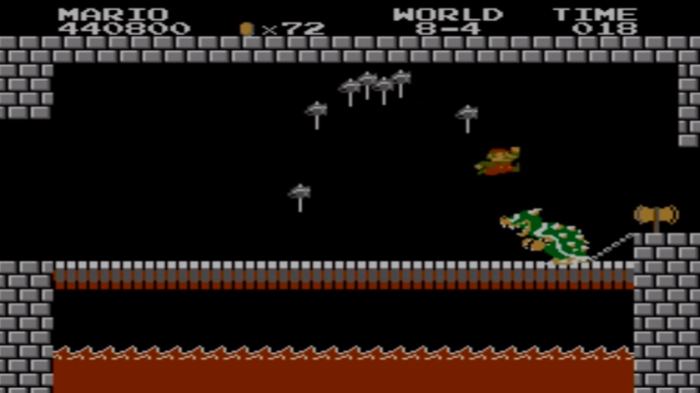 "We shouldn't ask who are the people we should be listening to. Instead, we should be wondering how to verify or refute the things we see and hear."
Anyone who has ever played video games knows that Bowser is the final boss in the world of Super Mario. This article will get into a more abstract type of boss.
A question that comes up surprisingly often on this site is who should readers be following. That's understandable, given the vast amount and range of information that's available. Most people don't want to have to sift through mountains of rubbish to find gold.
That being said, the correct answer is this: people shouldn't be relying on or following anyone. Those serious about seeing the world as it really is should be scrutinizing everything they encounter. Real truthers should be doing background checks on what information they come across.
Perhaps all of this is idealistic. However, the point of media shouldn't be indoctrinating or telling people what to think. It should be empowering, and encourage readers, viewers and listeners to seek more. Does this involve work? Yes, but the alternative is never truly being awake.
Several pieces have been posted here to help the more curious types get started with their own research. They will be included at the bottom.
Additionally, there can be valid reasons someone may hold back on some details. It doesn't have to be nefarious. They may not be sure of certain points. It may be a controversial topic, where doxing, harassment, and deplatforming are real concerns. Being right doesn't matter much when livelihood is threatened. Yes, there are many gatekeepers, but that isn't everyone.
This take may be controversial, but here it goes. Reputation and name recognition have little to no correlation to how accurate and in depth a piece may be. Simply knowing who authored it means nothing if the content is misleading. Moreover, reporting that is truthful (but intentionally superficial) is also unhelpful, since the full truth isn't told.
The best sources of reporting will include all material used. Evidence that supports the publication will be either embedded into articles or video, or the resources will be instantly available. Anyone making serious claims should be eager to demonstrate their validity. Anyone can throw around allegations. It's far, far more helpful to see what their basis is.
Things get a bit complicated when a piece of media makes important statements about a company, organization or person, but no source material is provided. The question becomes: do we accept this as a fact, or do a little digging to see how truthful and accurate the content is?
It also should be obvious that not all material is equal is value. While well cited articles, videos and podcasts are helpful, nothing beats primary sources. Are friends talking about an important Supreme Court ruling? Ask to see the text of the decision. Concerned about a new bill being introduced? Search the actual legislation, instead of relying on someone's opinion. Heard horror stories concerning some new treaty? Go read it. Seeing rumours about what happened at a public event? See what footage is available from someone there.
We are in an age where almost anything can be accessed by an online search. Nonsense statements and assertions can be debunked in seconds. Too few take full advantage of this.
If the light goes on for even one person, then this is worth it.
For a wider perspective, here are a few videos that explain it well:
(1) Rocking Mr. E has a channel called Rocking Philosophy. He released a video in May 2018 on globalist approved opposition, and 3 rules to spot it. There are valid questions to ask when certain voices are promoted, even when they offer little in groundbreaking content. One doesn't have to agree with his politics to see him poking holes in establishment narratives. It's a video that's well worth watching.
(2) Actual Justice Warrior has an interesting take from October 2019. He addressed claims that the mainstream media is dying. He further points out that it's a bad business model to be celebrating their demise, even if it were true. Real journalism can be quite expensive to engage in. By contrast, commentary channels are a dime a dozen, but still are completely dependent on others doing the underlying work. Investigative journalism — which involves long hours digging through records — can be relatively cheap, but is extremely time consuming.
(1) https://www.youtube.com/c/RockingMrE-RockingPhilosophy
(2) https://www.youtube.com/watch?v=Q08p5kDVn98
(3) https://www.youtube.com/c/ActualJusticeWarrior/videos
(4) https://www.youtube.com/watch?v=E6GQadCvo58
(5) https://canucklaw.ca/how-to-do-your-own-research-investigative-journalism/
(6) https://canucklaw.ca/getting-started-with-your-own-freedom-of-information-access-to-information-requests/
(7) https://canucklaw.ca/getting-started-with-canlii-other-court-records-searches/
(8) https://canucklaw.ca/getting-started-with-searching-government-lobbying-registries/
(9) https://canucklaw.ca/getting-started-with-researching-registered-canadian-charities/