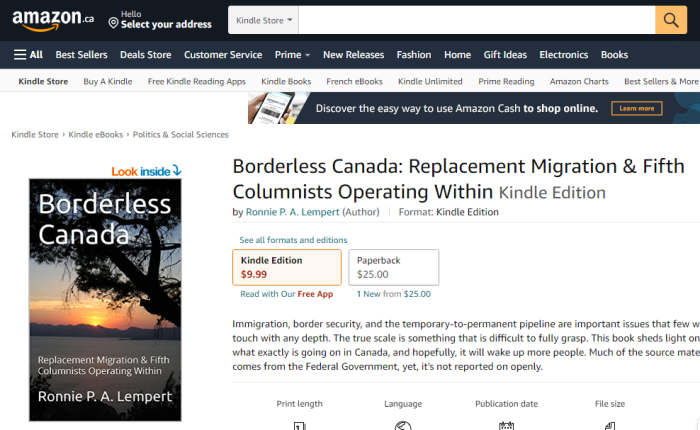 With all the content given out, occasionally, an ad needs to be run. And this is another book. The 4th one, Borderless Canada, is now available both in paperback and as an e-book. This helps support the costs of running the website, and ensures the information reaches a wider audience.
Borderless Canada: The many hidden costs of the mass migration policies, including economic, social, and cultural. This couldn't have happened without many subversive interests pushing it. Many know that politicians act as puppets, but not how deep it goes.
Most people aren't remotely aware of what's happening on the subjects of borders and immigration. Nor do they grasp the full extent of subversion agents and NGOs working towards these goals. Partly, this is intentional, as politicians and media figures aren't interested in a fully informed public. You think those subsidies are just a form of charity?
This cannot be explained as simple incompetence or cluelessness. The replacement of the West has long been a deliberate aim.
Also, this isn't a partisan issue. The bulk of the "right wing" in Canadian politics supports this destruction, as do many of their voters. They just insist it be done legally, and with economic benefits.
Of course, earlier publications are still available.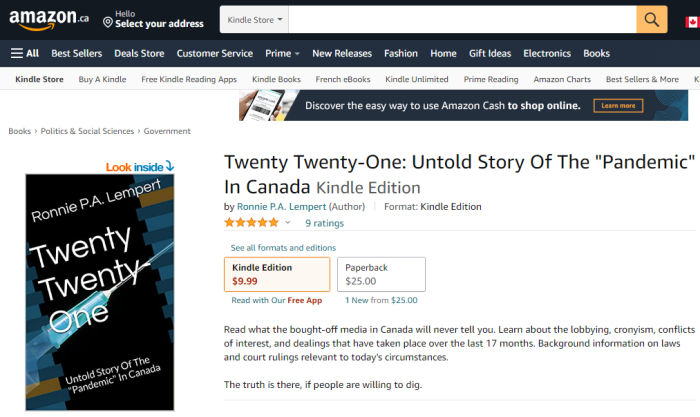 Twenty Twenty-One: A condensed form of this research into the fake pandemic in Canada. Hard details and stats provided throughout, refuting virtually all major Government claims. Spoiler, there isn't a "pandemic" at all.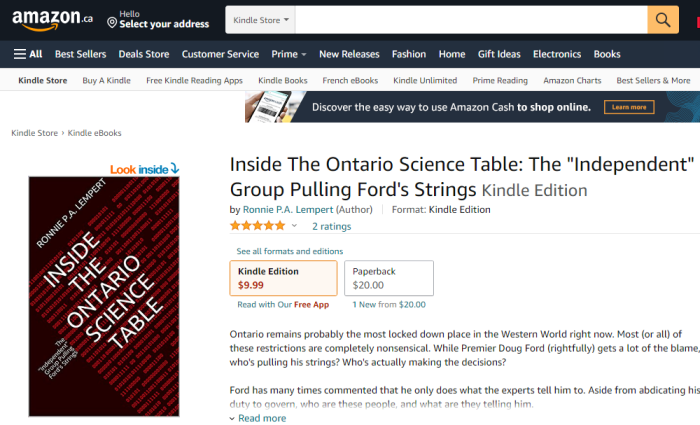 Inside The Ontario Science Table: The sequel focuses on the "independent experts" calling for Ford to keep the Province locked down, and pushing and pandemic narrative. The ties to the University of Toronto and big pharma run very deep.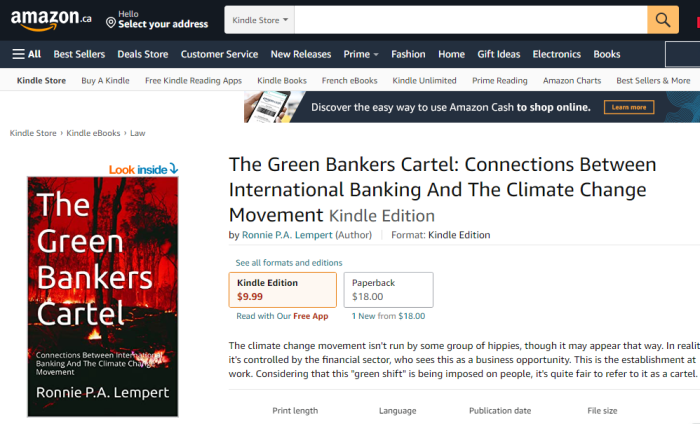 The Green Bankers Cartel: There's a lot more than meets the eye to the climate change movement. Far from the image of being grassroots, the financial sector sees it as opportunity. Useful idiots support it anyway, without realizing that they advocate for policies that ensure their own enslavement. We are told "The debate is over" as a means of stifling legitimate concerns and inquiries.
All of these are available online either as ebooks, or paperback.