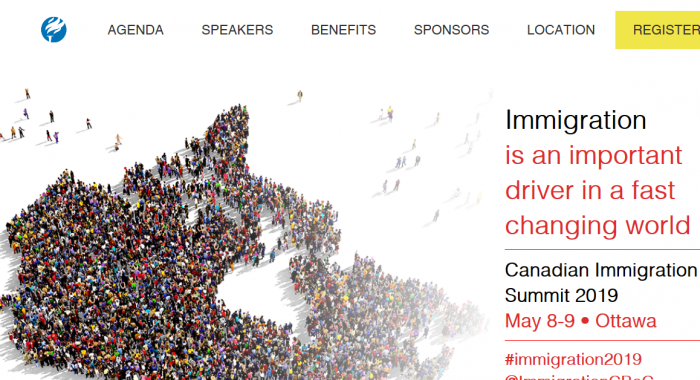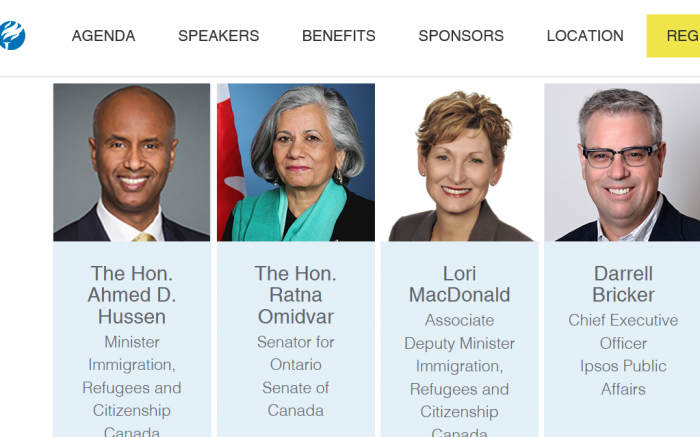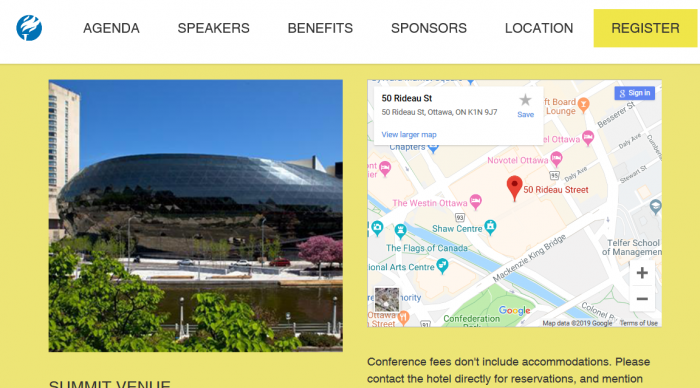 1. Open Borders, Mass Migration
There is plenty of information on the open borders movement, as well as local and UN efforts to replace Old-Stock Canadians. Check out those series for much more detail.
2. Important Links
(1) https://www.conferenceboard.ca/
(2) More Information About The Summit
(3) https://canucklaw.ca/cbc-propaganda-14-lets-replace-the-canadian-population
(4) https://canucklaw.ca/destroying-national-borders-the-u-n-global-compact-for-migration/
(5) https://canucklaw.ca/new-york-declaration-september-2016-prelude-to-the-global-migration-compact/
(6) https://canucklaw.ca/un-conferences-on-replacement-migration-since-1974/
3. Background Info On This Summit
Canadian Immigration Summit 2019 will convene immigration leaders and practitioners from across Canada as they discuss and share insights on how to ensure a strong immigration system for Canada's future.
Through both plenary and concurrent sessions, delegates from the public and private sectors will explore the most pressing immigration issues facing Canada today. Major stakeholders from government, business, immigration law and consulting, education, and immigrant-serving organizations will feature prominently in the Summit program and will share their expert views in support of a stronger immigration system.
The Summit will provide delegates with ample opportunities to network, find partners, access expert advice, and share their views.
Join us in Ottawa, May 8-9, 2019, to:

network with potential partners and collaborators
learn from leading international and Canadian experts about domestic and global immigration issues, best practices, and innovative solutions
gain unique insights from the latest immigration research and programs
access new tools and techniques that will allow you to help empower immigrants and better leverage their skills, talents and connections
shape recommendations to help guide the future of the immigration system
Just a hunch, but probably none of these speakers will advocate or call for "less immigration". Indeed, the tone seems to be that migration is good, and we need more of it. There doesn't seem to be aby balance in the issue at all.
4. Summit Overview
Summit Overview
How can we plan for tomorrow, today?
The purpose of the 2019 Summit is to explore how Canada can respond proactively to emerging immigration issues in a rapidly changing world.
.
We tend to dwell on the past to tackle today's challenges and anticipate the ones we will experience tomorrow. Moreover, we are often focused on the short-term, with too little of our time and energy devoted to thinking about how we can plan for the future. However, the world is not standing still, and Canada is no exception. Changes at home and abroad will disrupt Canada's future immigration system in ways we cannot currently fathom. For example, how many of us five years ago imagined that a wave of populism would take the world by storm?.
Populism is bad, apparently.
People "don't" want to be replaced in their homelands? Racists.
"Now" they need to make long term plans?
Who is even surprised anymore?