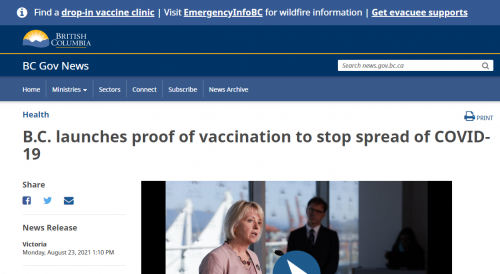 In a move that surprised no one, B.C. has announced its own vaccine passport, coming into effect on September 13, 2021. People who want to have some fun in their lives are about to have far fewer options.
There is the line near the end: "The measures will be time limited through to Jan. 31, 2022, subject to possible extension." of course, subject to possible extension is a built-in loophole that will allow this to
A call to the Government, specifically, Patient & Client Relations, confirmed that this is exactly what they intended to do. There is no mistake or misunderstanding. The lack of qualifiers or exemptions in the directive were not the result or carelessness on someone's part.
A few takeaways from this call:
No state of emergency needed to do it
No exemptions in order currently
No plans to put exemptions in later
No need to have approved vaccines (interim authorization is fine)
No guarantee this ends on January 31, 2022 (spoiler: it won't)
The person on the other end of the call was pleasant enough, but clearly working from a script. It appeared that such inquiries were anticipated in advance. And where will this take effect?

(UPDATE) On Wednesday, August 25, I tried again. Someone different answered the phone, and she was much more hostile and testy than the previous one. It's unclear whether she knew nothing about the vaccines themselves, or was coached on how to deceive and mislead. But it doesn't really matter, as the result is the same.
A few takeaways from this 2nd call:
She doesn't know (or lies) about vaccines not being approved
She doesn't know (or lies) about risks to pregnant women
She doesn't know (or lies) about risks to nursing mothers
She doesn't know (or lies) about BCHRC having exemptions put in
She refused to specify where exactly in the law this was legal
Also, it was impossible to get through on the regular phone line, after that first call. Perhaps they are blocking numbers of people who ask difficult questions. Considering what they are trying to do, that isn't too farfetched of an idea.
Another difference from the last call: this woman was very eager to get off the phone once it became clear that hard questions would be asked. She is little more than a mouthpiece and a gatekeeper.
As to where these "vaccine passports" will apply
-indoor ticketed sporting events
-indoor concerts
-indoor theatre/dance/symphony events
-restaurants (indoor and patio dining)
-night clubs
-casinos
-movie theatres
-fitness centres/gyms (excluding youth recreational sport)
-businesses offering indoor high-intensity group exercise activities
-organized indoor events (eg. weddings, parties, conferences, meetings, workshops)
-discretionary organized indoor group recreational classes and activities
And all of this comes despite M275, which cancelled the State of Emergency on June 30, 2021. Also, M273 cancelled the other measures. To reiterate, this isn't being done under any emergency order, but is simply dictated by Bonnie Henry and her handlers.
To any university or college students, consider your options. This also applies to living in residence, and could very well be extended beyond that. In fact, more announcements are expected soon.
Other Provinces, like Quebec and Manitoba, are already implementing their own version.
Such moves will likely kill most of the rest of these industries. And that appears to be calculated. However, this seems even more insidious than at first glance.
As a few examples: BCRFA, the British Columbia Restaurant and Foodservices Association; BCHA, the B.C. Hotel Association; and ABLE BC, the Association for Beverage Licensees, openly promote the myriad of Government handouts that are available to their members. They do this at the same time they support vaccine passports and mask mandates, driving away both employees and customers. But, it doesn't really matter to them, since the Government — or taxpayers — will just bail them out.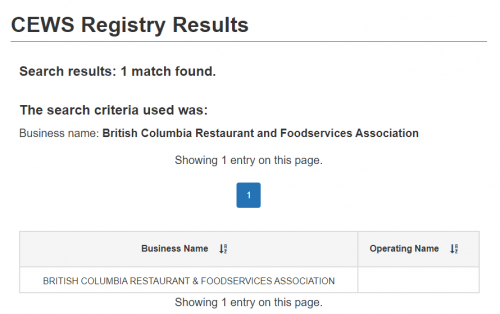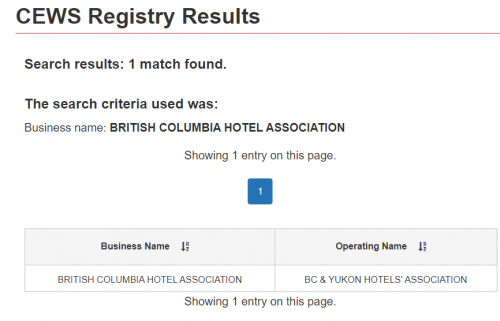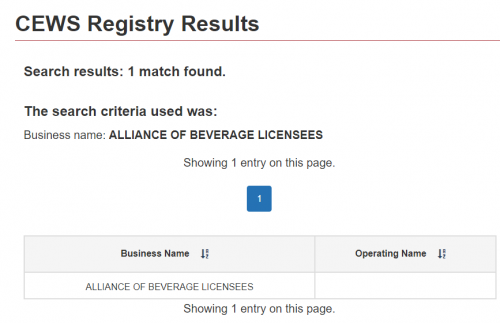 Not only are businesses in hospitality subsidized by CEWS, but so are the trade groups that represent them. These are just a few of the many examples.
BCRFA goes even further, actively trying to import a replacement workforce under "Express Entry". This is no doubt because we don't have enough people unemployed here already.
Collapsing the economies of B.C. other Provinces, and elsewhere, can only be explained as being deliberate. However, until that happens, taxpayers will be subsidizing organizations that are complicit in perpetuating this fraud and medical tyranny.
Where's Action4Canada in all of this? They have been fundraising for a year, and "claim" to have retained Rocco Galati to sue the B.C. Government? Not holding out much hope for that. Even if a Statement of Claim is eventually filed, no guarantee it will ever go beyond that.
(1) https://news.gov.bc.ca/releases/2021HLTH0053-001659
(2) https://www2.gov.bc.ca/gov/content/health/about-bc-s-health-care-system/office-of-the-provincial-health-officer/current-health-topics/pandemic-influenza/contacts
(3) https://www.bclaws.gov.bc.ca/civix/document/id/mo/mo/m0275_2021?fbclid=IwAR309l-HdQCrEdBaF6q2dUMwr5CbevxjJ94CweOLK-VUSBx7bE-weX725KE
(4) https://www2.gov.bc.ca/assets/gov/public-safety-and-emergency-services/emergency-preparedness-response-recovery/embc/reports/speaker/621140-letter_to_the_speaker-protective_measures-m273.pdf
(5) https://www.quebec.ca/en/health/health-issues/a-z/2019-coronavirus/progress-of-the-covid-19-vaccination/covid-19-vaccination-passport
(6) https://manitoba.ca/covid19/vaccine/immunizationrecord/index.html
(7) British Columbia Restaurant and Foodservices Association
(8) https://www.bcrfa.com/covid-19-enews
(9) https://archive.is/Vnjmg
(10) https://www.bcrfa.com/federal-support
(11) https://archive.is/uMgNE
(12) https://www.bcrfa.com/expressentry
(13) https://archive.is/1IehR
(14) https://www.bcha.com/covid-19-advocacy-efforts.html
(15) https://archive.is/mxG2D
(16) ABLE BC – AdvocacyReport v4
(17) https://apps.cra-arc.gc.ca/ebci/hacc/cews/srch/pub/bscSrch