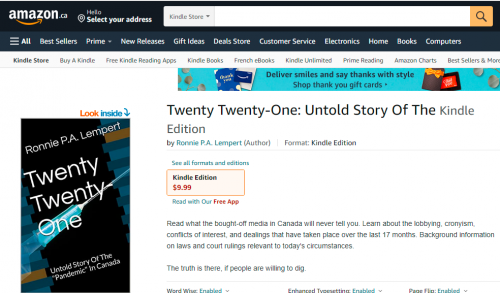 https://www.amazon.ca/dp/B095Y515XK
Twenty Twenty-One is now posted on Amazon, as a Kindle product. It covers a lot of the backstory of the "pandemic" which isn't being covered by any mainstream outlet. The option of paperback is being looked into.
Yes, it would be nice to give it away, however, research and reporting are very time consuming. Thank you to everyone who has helped support the site, and helped keep this going.
If you have friends or family who would be interested in this kind of information, please share it with them.
The content on Canuck Law is still available for all.
A shoutout to Fred, Andy, and the folks at Civilian Intelligence Network.