(U.N. decided that replacing the populations of certain nations is more important than promoting higher birth rates.)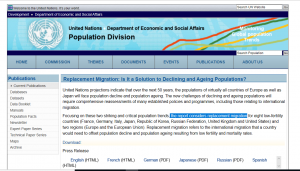 (Declaration on the rights of Indigenous Peoples)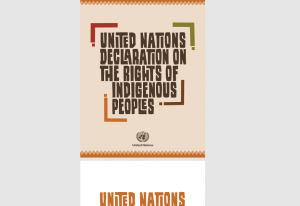 (Replacement migration schemes violate Convention On Genocide)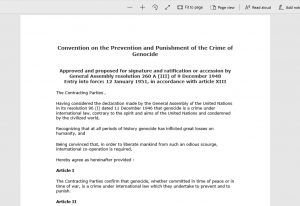 (The outlines of a variety of globalist wealth schemes)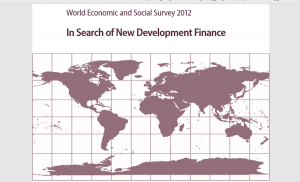 (Agenda 2030, global socialism)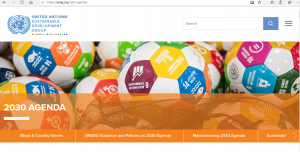 (Plans for the global regulation of the internet)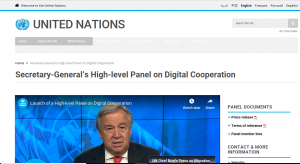 (Global Citizenship Education. Post nation-state?)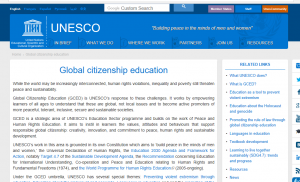 (The ultimate goal is a world government)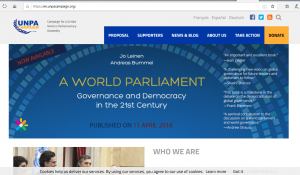 While there are an almost endless number of reasons to leave the United Nations, this essay focuses on some of the more obvious ones.
Any true patriot, or nationalist, should be alarmed at the increasing loss of our sovereignty to the U.N. It is done incrementally, which makes it even more dangerous. Previous articles, along with the corresponding links and citations are available on the website. In no particular order, here are the arguments in favour of exiting the UN permanently, and completely.
In December 2018, Canada signed the UN Global Migration Compact in Morocco. This "non-binding" agreement was to set new guidelines in managing mass migration, including some 258 million people now. The prelude to this was the New York Declaration, signed in 2016. These agreements were to confer new rights upon migrants, even those coming illegally. They were also to establish the UN as the global manager of migration.
Note: Canada signs many "non-binding" agreements. Many have been domestically implemented by Governments in Canada, meaning they are not so "non-binding" after all.
However, the Global Migration Compact is a soft target, and obscures the ongoing problem. the push by the UN for almost unending immigration from the 3rd world to the 1st predates that by far. As early back as the 1970s (and likely much longer), the UN has hosted conferences on "replacement migration" in the West. Their solution is never to boost the birth rates of the West. Rather, the solution is always more immigration, regardless of cultural compatibility.
This flies in the face of the Declaration of the Rights of Indigenous People. That 2008 agreement "Recogniz[ed] the urgent need to respect and promote the inherent rights of indigenous peoples which derive from their political, economic and social structures and from their cultures, spiritual traditions, histories and philosophies, especially their rights to their lands, territories and resources." Few, if any, Indigenous groups have supported the mass importation of peoples and cultures which are very different from their own.
While the text of the agreement seems fine on the surface, there is a conflict with other UN goals. How exactly are these Indigenous Peoples going to have those rights preserved in the face of mass migration? Consider that many nations govern by majority. By importing large numbers of immigrants with different goals and interests than the Indigenous ones, how will that help? How will diluting their numbers, political and voting power (via mass migration), aid Indigenous Peoples?
UNDRIP raises 2 other questions: (I) Is it only those Indigenous Peoples who have the right to a unique culture and identity, or do others get one as well? (II) Will any industrial or developmental projects be subject to veto power under the agreement? Unfortunately, it answers neither.
While claiming to respect border security and national sovereignty, the actions of the UN speak differently. This includes efforts to facilitate efforts of illegal aliens to enter countries, such as financing and organizing. This is done KNOWING that the host countries do not want illegal entry. In short, the UN aids in invasions of sovereign nations. Furthermore, little to no efforts are made to prevent smuggling or trafficking of people.
3 examples of this include: (a) crossing into Canada via a loophole in the Canada/US Safe Third Country Agreement; (b) caravans trying to enter the US via the border with Mexico; and (c) entering Southern Europe, typically through Greece, Italy, France or Spain.
Interestingly, the UN violates its own Convention on the Prevention and Punishment of the Crime of Genocide. Article II prohibits acts committed with intent to destroy, in whole or in part, a national, ethnical, racial or religious group. It specifically lists:
(a) Killing members of the group;
(b) Causing serious bodily or mental harm to members of the group;
(c) Deliberately inflicting on the group conditions of life calculated to bring about its physical destruction in whole or in part;
(d) Imposing measures intended to prevent births within the group;
(e) Forcibly transferring children of the group to another group.
The UN encourages people in Western nations to have less children, and gives reasons such as preventing climate change. This leads to a lower birth rate. The UN also facilitates mass migration from the 3rd World to the 1st, effectively bringing about rapid demographic change. The UN directly and indirectly attempts to circumvent borders and valid immigration restrictions. Naturally, the UN promotes multiculturalism and tolerance, instead of respecting the host nations.
It can also be plausibly argued that UN efforts to censor criticism of Islam (and the dangers it poses) amount to aiding and abetting with the destruction of religious groups.
And no, this is not sarcasm. Mass migration and replacement migration efforts by the UN bring about the same demographic changes that its Convention on Genocide specifically prohibits. It isn't necessary to go out and execute a group of people to partake in genocide.
Speaking of criticizing Islam, one alarming initiative is the push to ban so-called religious defamation. Officially, it is to prevent discrimination and harm based on religious affiliation. Despite its harmless sounding name, this is an initiative to ban criticism of Islam on a global scale. Non-binding motions have passed, but have never been implemented, primarily due to free speech concerns. The truth behind the facade is that Islam is an extremely political religion, if it even is a religion. Banning legitimate concerns from being addressed helps those political goals. Much easier to advance an agenda if critics are forcibly silenced.
Canada signed Paris Agreement (a.k.a Paris Accord), again touted as "non-binding". This agreement would restrict the levels of so-called greenhouse gases a nation is allowed to emit. The developed and developing world would be held to different standards, making the agreement inherently unfair. Note: Carbon Dioxide is plant food, not pollution. Conservative Premiers in Canada have challenged the jurisdiction of the Carbon taxes, while going along with the scam in principle.
While touted as a way to prevent a global catastrophe, the Paris Agreement is really just a revenue generating tool for the UN. Article 9 goes into depth about the "financial mechanisms" and the "financial flow". The money generated would then be funnelled to the UN, and used to generate trillions more in the commodities market, via Green Bonds. In short, these taxes are used to create a slush fund for the UN IPCC and their allies to generate more wealth.
Aside from the Paris Accord, the UN has many schemes in mind for raising revenue. From the 2012 guide on New Development Financing, here is an estimate of their plans. This chapter would go through these plans, as well as where the money is intended to be spent.
SDR (or special drawing rights), from IMF $150B-$270B
Carbon taxes, $240B
Leveraging SDR, $90B
Financial transaction tax, $10B-70B
Billionaire tax, $90B
Currency trading tax, $30B
EU emissions trading scheme, $5B
Air passenger levy, $10B
Certified emission reduction tax, $2B
Current ODA Flow, $120B
These are just some of the schemes which are being dreamed up, but the list is hardly exhaustive.
Of course, why should your pension be any different? The UN Principles for Responsible Investing were wholeheartedly adopted by the Canadian Pension Plan Investment Board. This means that the ESG factors, (Environmental, Social, Governance) must be considered in every transaction, in every investment the Board makes. One would think that the Canadian Government would want to invest the funds into Canadian industries. Or at least most of them. After all, why not promote and encourage local development? Instead, 85% of the money CPPIB invests is done in foreign companies and projects. While this may lead to higher returns in some cases, it does little to boost Canadian development.
The Canadian Pension Plan is hardly the only one that is being used to finance UN agendas abroad. And it is done without the consent (and knowledge, in most cases) of the pension holders themselves. While this comes across as virtuous, the Government is risking the pensions of its people in those foreign ventures.
Canada signed Agenda 2030 in September 2015. It was basically an expanded version of Agenda 21, which had been ratified in June 1992. Agenda 2030 aimed to put the "Sustainable Development Agenda" into every aspect of modern life. Furthermore, it would not be restricted to being a UN project. Nations, and even cities are encouraged to draw up their UN-compliant plans. The 17 SDA goals are to be implemented in all aspects of life.
It would not be restricted to the environment either. Irrelevant issues like gender, youth, people with disabilities, racial justice and abortion were to considered in every project. There is much more of a social justice focus being pushed.
The UN has an odd position on the right to abortion. They have a philosophy about the right to life. There are many noble goals such as: humane treatment of prisoners, due process in court proceedings, trying to prevent suicide, and banning torture. Those are all fine. What is strange is that abortion is considered a human right. Article 6 of the "Right To Life" outlines many beliefs, but promotes the idea that abortion is a human right, not the child that is killed in the process.
Paragraph 9 of Article 6 goes through what steps should be taken to ensure that getting abortions are not too difficult, or too dangerous. Furthermore, States should take steps to ensure that abortion is readily available to prevent women from undertaking abortions in a dangerous manner. These guidelines also apply to adolescent girls.
Interestingly, there is no mention of trying to discourage abortions, or promoting adoption services. Nor does the UN call a spade a spade: abortion is killing a baby. However, it is cloaked as "reproductive care". The mother has the right to abortions, but the unborn babies have no rights themselves.
Perhaps this attitude is a population control measure.
They say that whoever controls the education system controls the youth, and hence, the future. That is what UNESCO, the UN Educational, Scientific & Cultural Organization seeks to do. It proclaims education to be a human right, as goal #4 of the Sustainable Development Agenda. The group wants to provide universal education to everyone. This encompasses pre-school, to higher education and beyond.
This sounds great, except that UNESCO wants to push "its" version of education on everyone else. It is a global citizenship focus, where people are part of a world community. The UN has its agenda for world domination (as outlined elsewhere in the essay). Much of the education focus will be promoting this narrative.
This is not to say there aren't societal benefits to increasing the literacy rate, and providing basic education in math and science. There certainly are. It would be naïve, though, to think that this is entirely altruistic. A UN focused curriculum would certainly reinforce the dangers of climate change, the divisiveness of borders, and promote the benefits of mass migration, multiculturalism, sustainable development, speech and internet regulation.
The global citizen education agenda has already leaked into schools in Canada. Not only are the ideas creeping in, but some places, such as Manitoba, openly teach from UNESCO principles. The one-world vision is being promoted to our students.
Beyond formal education, the youth movement is becoming and increasingly important part of the UN agenda. Why? Because children are more impressionable. It is far easier to convince a young person of the dangers of climate change and the need for drastic action. Furthermore, few people would bluntly call them out openly on it. Most older people have been exposed to many hoaxes in their lives, and hence are wise to the scams.
It also explains (at least partly) the drive to drastically lower the voting age form 18 to 16, or 14, or even 8. Young children are viewed not as wise people, but as a voting block to be manipulated. If youth are convinced that the UN is the only hope humanity has, they can vote as a group to prevent this. Certainly, this can alter elections, or at least change the outcome in close ridings or districts.
Finally, there is a push for a UN Parliamentary Assembly. This is a movement to establish an actual world government, able to making binding legislation. In essence, it would be a scaled up version of the European Union, where member states would send representatives to the global body. This is still in the theoretical stages, as it is unclear how this would properly represent national rights. One need only look at the problems of the EU to be turned off to a UNPA.
Although informal talks have been ongoing for a long time, the UN Parliament campaign officially launched in June 2007. That year, Canada's Foreign Affairs Committee approved the idea in principle. Canada's current Federal Government claims it has the power to sign "this treaty", if it ever came to pass.
These issues are hardly exhaustive, but should provide a good outline of what is wrong with being part of the UN. National sovereignty is compromised with every agreement that gets signed. It is not just Canadian autonomy that is eroded, but all nations.
The UN promotes mass migration, and gives little thought to borders or sovereignty. Forced migration leads to cultural tension, and breaks down social cohesion. The UN has many schemes to enrich itself, with the Paris Accord being just one of them. Our pensions are not safe either. Free speech is in danger if a global body were to regulate internet usage, and the ability to criticize ideas such as Islam. Sustainable Development Agendas, such as Agenda 2030 are designed to regulate nearly every type of activity in society. The right to life is enshrined, unless it means life of unborn children — in which case killing him/her is a human right. Children are being brainwashed by global citizen education, and ever worse, they become "useful idiots" for their causes. And the ultimate goal is a world government.
You think your interests aren't being represented now? Will that improve if your nation became just one of 195 voices? Probably not.
Of course, there is one final insult to add: some of the great human rights abusers sit on the UN Human Rights Council. Some of the nations in which women have no rights are on the UN Women's Council. This would be a parody if it wasn't serious.
There is only one sensible solution: leave the UN completely.