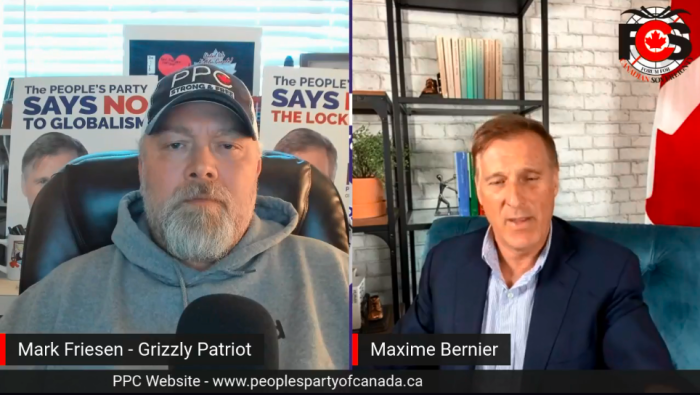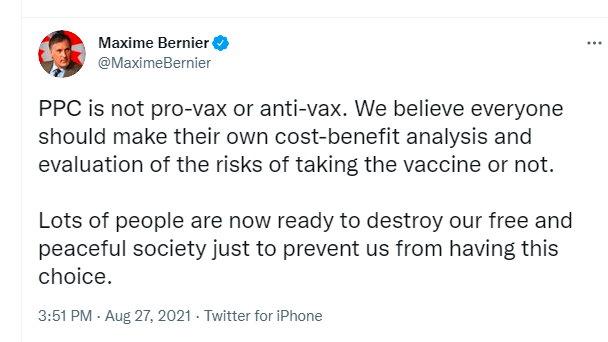 https://www.facebook.com/MarkFriesenPPC/videos/484489856099591/
(Around the 30 minute mark)
Is this the "true opposition" party that some people love to talk about? Bernier claims he opposes lockdowns but still supports vaccinating people with God knows what. He even recommends it for his own father. He still (publicly) buys into the narrative, but only objects to the loss of civil rights.
Bernier will also never address the bigger picture. Even if one rejects the depopulation agenda, this "pandemic" is undeniably well planned and coordinated, with much of it being laid out in advance. He won't get into any of the collusion, the groups making money, the banks, or the lobbying and corruption within domestic politics. Criticism is deliberately done at a superficial level.
This is how a honeypot works. Get someone who appears to be saying the right things — but who won't tell the complete truth — and pour energy and money into it. Draw out and identify actual patriots, and ensure they will never have any kind of power. Sadly, Canadians are pumping money into them, without asking any hard questions. There's at least a few of them going around.
People's Party of Canada
Formed September 2018
-Led by ex-Harper crony
-No leadership race
-No policy votes
-No constitution
-No governing documents
-No national council
-Platform recycled from 2017 "LibCon" race
-EDAs being shut down for not filing financials
Maverick Party (formerly WExit)
Formed after 2019 election
-Led by ex-Harper crony
-No leadership race
-No policy votes
-No constitution
-No governing documents
-Platform in the works (though very recently there was nothing)
When WExit was renamed Maverick, there was a shifting of the goalposts. Instead of outright demanding Western independence, the goal became promoting Western interests within Canada. Perhaps "WExit" was just a temporary name in order to draw donations.
Interestingly, Maverick makes it clear they have no interest in getting involved in Provinces shutting down civil rights, even though the ability to do this was based on the FEDERAL declaration of there being an emergency. Much like the CPC, they mainly criticize the implementation of Trudeau's tyranny.
Maverick Covid Statement
It's also worth pointing out that both Hill and Bernier voted to screw over the West on equalization back when Harper was in Office. Jason Kenney did as well.
New Blue Ontario
Formed October 2020
-No leadership race
-No policy votes
-No constitution
-No governing documents
-No platform
-No Provincial Council or some equivalent
Go to their website. It's completely empty of meaningful content.
The Republican Party of Canada also comes across as a fake party. There is a website, with a few broad strokes of what policies would be nice, but no structure or governance.
There are other ways to control the opposition. Consider the Q-Anon "Trust The Plan" movement, designed to convince Americans that there was an operation to remove the Deep State. It's kind of like the 1920's "Operation Trust" to keep the Bolsheviks in power in the Soviet Union.
If chosen correctly, the right kind of person can wreck a movement by driving away normies. An obvious one is Chris (Sky) Saccoccia. While he says a lot of truthful things, the way he goes about them seems calculated to make skeptics look deranged and paranoid. Of course, the "alternative" media elevates and signal boosts him endlessly.
Additionally, those dead-end lawsuits in Toronto can be viewed the same way: an attempt to convince Canadians that something was already under way, and drastic action is not required.
Protests have been largely infiltrated by grifters like Hugs Over Masks, who use it as a business opportunity. Also, marching for an hour and then going back to lockdown doesn't accomplish anything. Makes them an easy target for the police though.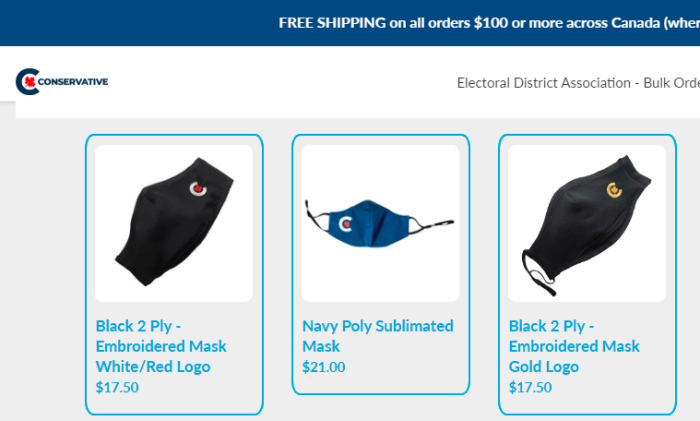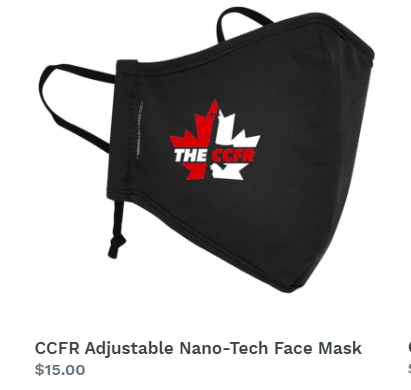 Notable grifters include the Conservative Party of Canada, and the CCFR, Canadian Coalition for Firearms Rights. Nothing says freedom quite like starting your own line of muzzles. The CCFR is particularly repulsive, claiming to want freedom for gun owners, while profiting off of (forced) mask mandates.
The CPC also has a pharma lobbyist at the head of their National Council. Much like Maverick and PPC, they object mainly to how Trudeau handles things, not the overall agenda.
Is this jaded? Maybe, but we have to face reality.