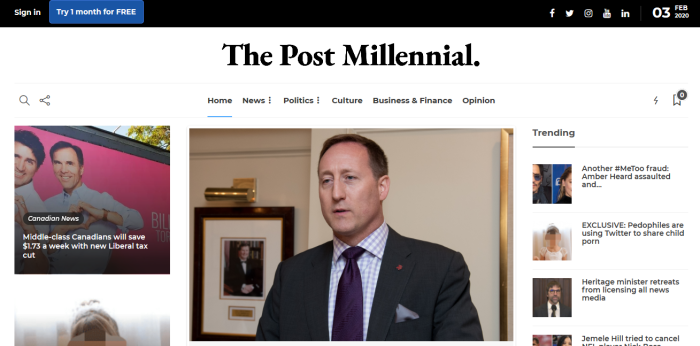 Another independent outlet, the Post Millennial, is worth a look.
1. Media Bias, Lies, Omissions And Corruption
(1) https://canucklaw.ca/unifor-denies-crawling-into-bed-with-government
(2) https://canucklaw.ca/full-scale-of-inadmissibles-getting-residency-permits-what-global-news-leaves-out/
(3) https://canucklaw.ca/post-media-controls-msm-conservative-alternative-media/
(4) https://canucklaw.ca/much-conservative-content-dominated-by-koch-atlas/
(5) https://canucklaw.ca/the-origins-of-true-north-canada-which-its-founder-hides/
2. Important Links
(1) https://www.thepostmillennial.com/about-us/
(2) http://archive.is/sveRm (older)
(3) http://archive.is/uCLVK (current)
(4) https://www.reddit.com/r/conspiracy_commons/comments/a37kqm/the_azrieli_family_is_building_a_conservative/
(5) http://archive.is/S3b3G
(6) https://www.linkedin.com/in/matthew-azrieli-428b5669/
(7) http://archive.is/Z2oYt
(8) https://en.wikipedia.org/wiki/David_Azrieli
(9) http://archive.is/eJ1UR
(10) https://azrielifoundation.org/david-j-azrieli-zl/
(11) http://archive.is/3ztRA
(12) https://opengovca.com/corporation/7825587
(13) http://archive.is/uZpdY
(14) https://aicf.org/
(15) http://archive.is/QgNGg
(16) https://www.israelbonds.com
(17) http://archive.is/IFcwt
(18) https://www.navltd.com/
(19) http://archive.is/u3DfS
(20) https://ontarioproud.ca/
(21) http://archive.is/O0D63 (older)
(22) http://archive.is/1pT4t
(23) https://nationalpost.com/news/digital-guru-behind-popular-conservative-ontario-proud-page-joins-erin-otoole-campaign-team
(24) http://archive.is/D18Xe
(25) https://www.canadalandshow.com/ontario-proud-mostly-funded-by-developers/
(26) http://archive.is/EoQ35
(27) http://archive.is/SoeIB
(28) https://electconservatives.ca/about/
(29) http://archive.is/QDKMw
(30) https://www.thepostmillennial.com/ethical-journalism-policy-and-mission-statement/
(31) http://archive.is/4unUb
3. Some Context For This Article
Canadians, and people in general, need to know what is going on in the world around them.
With all of the shoddy and corrupt journalism that goes on, it is important to know if a media outlet is pushing a particular agenda. It's also necessary to see what allegiances the outlet has, and is it what it claims to be? Post Media Corp controls most of the media in Canada, and has a virtual stranglehold on "conservative" media. This applies not only to MSM content, but to the alternative media as well. Many "conservative" talking heads have ties to Koch/Atlas and other globalist groups.
The last piece covered TRUE NORTH CANADA, consisting of a renamed/repurposed charity and a non-profit that Candice Malcolm "founded". Very deceptive to the readers, especially given that TNC sold itself as independent journalism and research, focusing on immigration.
Now we get to THE POST MILLENNIAL. Who is behind it, and what exactly are they pushing? The public might be interested in knowing some answers.
4. Matthew Azrieli Is David Azrieli's Grandson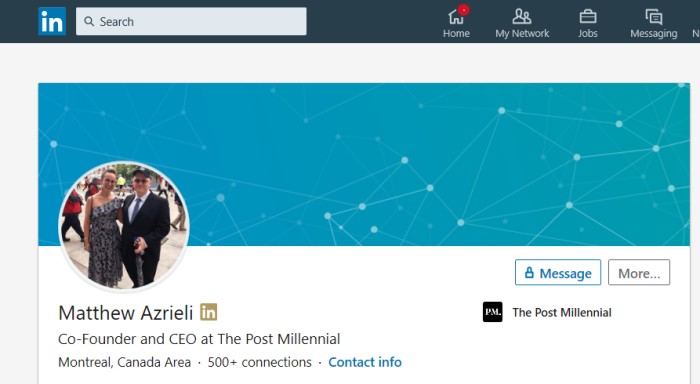 Matthew Azrieli Co-Founder and Chief Executive Officer of The Post Millennial, according to his LinkedIn page. However, according to his profile, he holds another job at the same time. He is the Chief Operations Officer of VIVA!DIVA! CAN INC.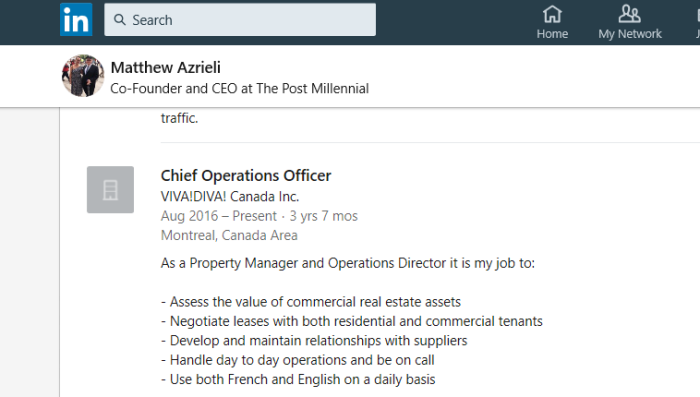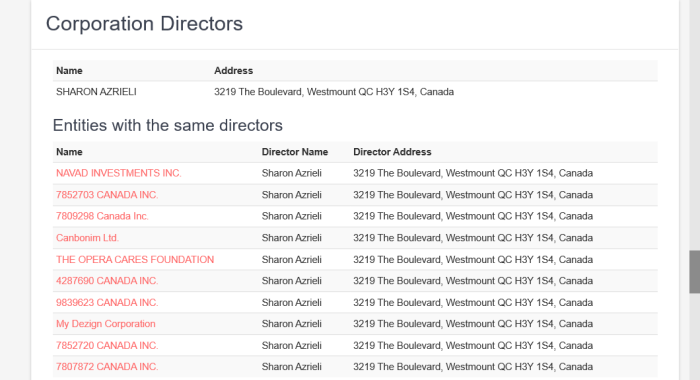 Sharon Azrieli, daughter of media giant, David Azrieli, is a Director of VIVA!DIVA! CAN INC., which Matthew Azrieli claims to be managing as well. Is she Matthew's mother? Is David his grandfather? Well, actually, yes he is.
Just check out David Azrieli's profile page on the Azrieli Foundation website. It lists who his children and grandchildren are.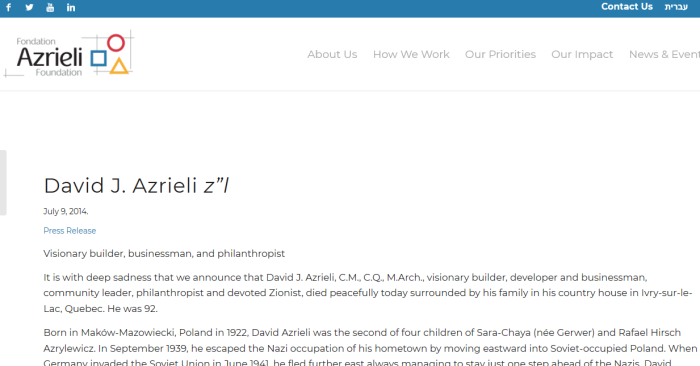 Beloved husband of Stephanie Lefcort for 57 years, loving father, father-in-law and grandfather of Rafi Azrieli; Sharon Azrieli Perez, Avi Perez, Matthew and Solomon Azrieli; Naomi Azrieli, François Blanc, Joseph, Gabriel and Madeleine; Danna Azrieli, Danny Hakim, Galia and Ella. David will be truly missed by all of us who loved him so dearly.
Interesting note: Matthew Azrieli lists 2 organizations (along with details), on his LinkedIn page. Here is the quote from both of them.
America-Israel Cultural Foundation
organization date
Sep 2017 – Present
organization position
Board Member
organization description
The mission of the America-Israel Cultural Foundation is to support and develop artistic life in Israel by awarding grants. By encouraging Israeli artists and supporting institutions and programs, AICF makes a vital contribution to the cultural foundation of Israel and strengthens her relationship with the United States.
.
Since 1939, AICF has played a leading role in the development of Israel's arts and culture. Due to its early support for nearly all of Israel's largest institutions and its reputation for nourishing the finest artists, the name AICF has become synonymous with culture in Israel. With nearly 18,000 artists impacted by our efforts over our 78-year history, the results are nothing short of remarkable:
Over $160 million has been disbursed by AICF to benefit Israeli culture since 1939
Over 400 young artists receive support each year
Nearly every notable AICF recipient credits AICF's recognition as a significant factor in their success
AICF alumni are represented globally in nearly every top ballet and modern dance company; museum and gallery; operatic, theatrical, and symphonic stage; and film festival.
Israel Bonds
organization date
Jan 2017 – Present
organization position
Board Member – New Leadership Division
organization description
Praised for consistency and dependability, the Bonds organization has helped build every sector of Israel's economy.
.
Facilitating investment in Israel through the sale of Israel bonds is global in scope. Worldwide sales since the first bonds were issued in 1951 are now approaching $40 billion.
.
Proceeds from the sale of Israel bonds have played a decisive role in Israel's rapid evolution into a groundbreaking, globally emulated leader in high-tech, cleantech and biotechnology. Today, the purchase of Israel bonds supports a technological superpower continually pushing the boundaries of innovation, with extraordinary implications reaching far beyond the nation's borders.
.
Member FINRA
https://www.facebook.com/IsraelBondsNewLeadership/
So the head of the "alternative media" Post Millennial outfit is Matthew Azrieli, the grandson David Azrieli, the billionaire and Israeli media tycoon. Good to see some real opposition to the status quo here in Canada.
Now, let's take a look at the 2 foundations which Matthew Azrieli is a board member of.
5. America-Israel Cultural Foundation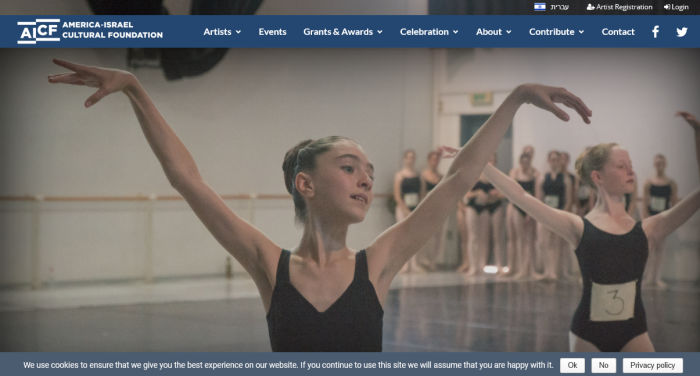 One group that Azrieli is a board member of, but doesn't list on his Post Millennial biography, is the America-Isreal Cultural Foundation. One would think that a CEO of a "Canadian" media outlet would be interested in Canadian culture, but it seems not.
6. Israel Bonds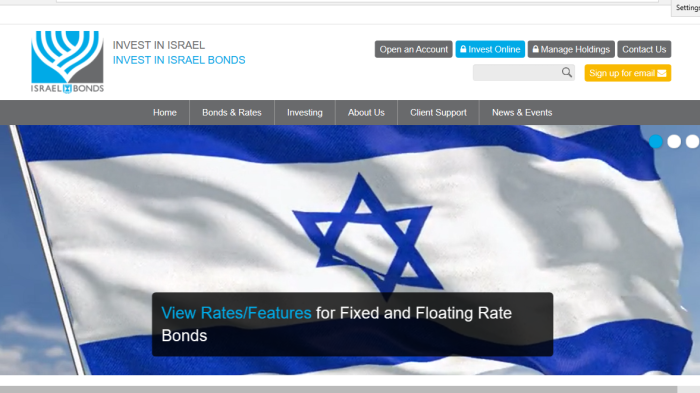 Take a look at the National Directors. While Azrieli is supposedly the CEO of a media organization for Canadian news, he is also a board member of an organization promoting sales of bonds to boost Israel. Funny, he doesn't mention that conflict of interest either.
7. Jeff Ballingall: Navigator, Can-Proud, Ontario Proud, Erin O'Toole Operative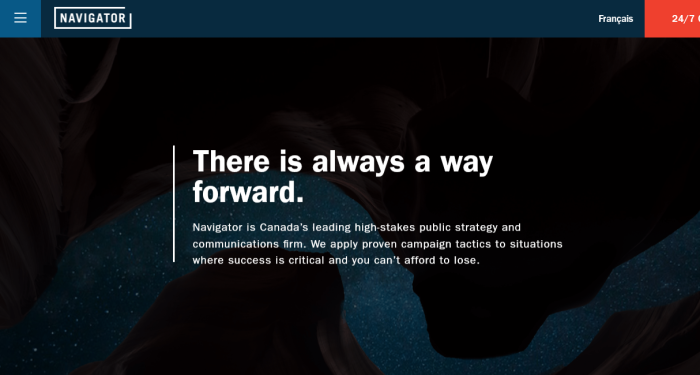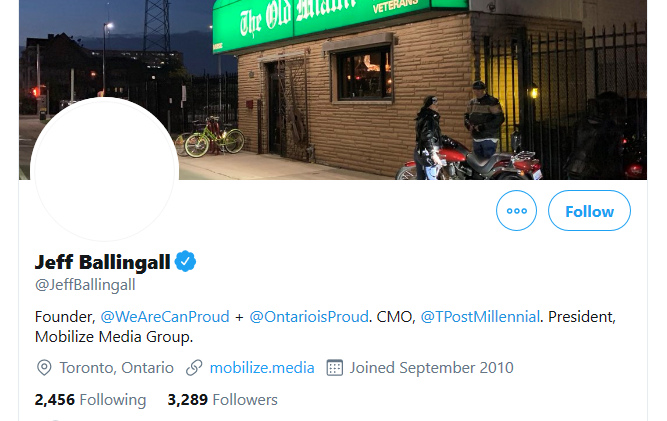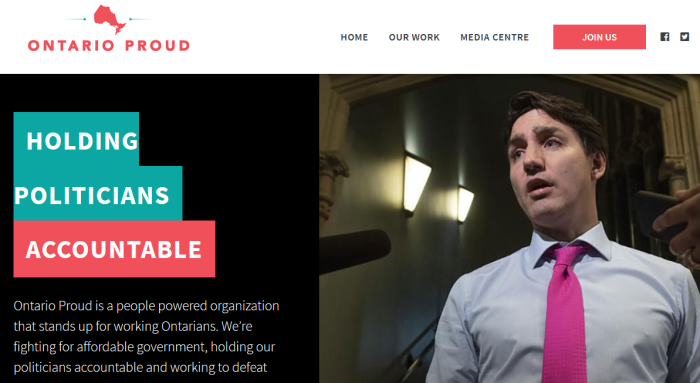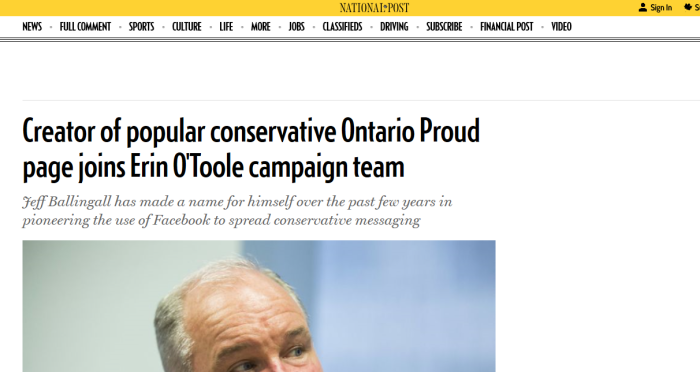 On the "ABOUT" page, Ballingall is listed as being the Chief Marketing Officer, and specializes in user growth, advertising, and digital media distribution. This sounds harmless enough, but Jeff omits very relevant parts of his past on his TPM biography.
Creator of popular conservative Ontario Proud page joins Erin O'Toole campaign team
.
Jeff Ballingall has made a name for himself over the past few years in pioneering the use of Facebook to spread conservative messaging
Ballingall was also part of the public effort to oust Andrew Scheer as leader after the 2019 election, creating a group called "Conservative Victory" with fellow Conservatives Kory Teneycke and John Reynolds. "When a political leader fails, they resign," the group's website said.
In a 2019 Toronto Life interview, Ballingall said he was working at crisis communications firm Navigator when he came up with the plan for Ontario Proud, largely to fight back against the anti-conservative ad campaigns often run by labour unions. He figured nobody was effectively using Facebook to organize a third-party campaign. "The ecosystem was changing," he told the magazine.
In the past two days, O'Toole has featured prominently on sites run by Ballingall. On Wednesday, both the Ontario Proud and Canada Proud pages posted a 15-second video created by O'Toole to thank Canadian energy workers for keeping homes heated during a cold snap.
The next day, both Canada Proud and Ontario Proud posted flattering quotes about O'Toole from a Toronto Sun article discussing all of the candidates. They then shared a Post Millennial article on leadership candidate Peter MacKay being attacked by Conservative MP Scott Reid, and then another Post Millennial article praising O'Toole's "toughness" on criminal justice policy. Finally they posted a joint video profile of O'Toole and fellow MP Pierre Poilievre, and promised further profiles would be coming on other candidates.
Ballingall was working at the "crisis communications" firm called Navigator, when he came up with the idea of Ontario Proud. In essence, it would be for pushback against ideas than ran contrary to the Conservative Inc. doctrine that his people wanted to push. He is also involved in a Federal counterpart.
Nothing nefarious about having political beliefs. However, the fact that Ballingall is a "crisis communicator" by profession, and a conservative partisan, greatly reduces the chances that he is involved in unbiased journalism.
The grandson of an Israeli media tycoon and billionaire (Azrieli), and a professional mouthpiece (Ballingall), team up to run independent media. But let's see what the story is on some of the other players.
8. 3rd Party Donors, Ontario Proud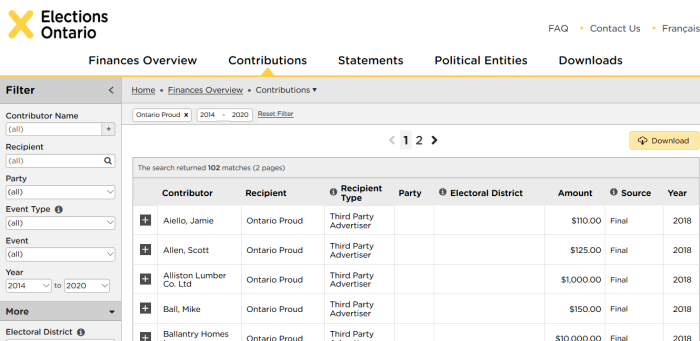 Donor Name
Amount Given
Aiello, Jamie
$110
Allen, Scott
$125
Alliston Lumber Co. Ltd
$10,00
Ball, Mike
$150
Ballantry Homes Inc
$10,000
Basecrete Inc.
$10,000
Bent, Stephen
$290
Berze, Paul
$200
Bloomberg, Jonathan
$1,000
Braylea Investments Inc
$2500
Callian Capital Partners Inc.
$10,000
Carmichael, Kerry
$2500
Corrado Carpentr Contractor Ltd
$10,000
Davie Real Estate
$2500
Denford Estates Inc
$2500
Fielding, Kenneth
$1600
Fulcrum
$15,000
Garden Village Development Inc
$2500
Giampaolo Invetments Ltd
$10,000
Grosso McCarthyh Inc
$7000
Lakeview Homes Inc.
$10,000
Maple Drywall Inc
$10,000
Mattamy Homes
$100,000
Merit Ontario
$50,000
Metalco Inc
$10,000
Michael Bros. Excavating
$10,000
Midhaven Homes Ltd
$1,000
Millrun Investments Inc
$2,500
Nashville Delevopments
$50,000
Opportunities Asia Ltd
$30,000
Primo Mechanical
$10,000
Res Prescast Inc
$10,000
Riva Plumbing Ltd
$10,000
Salamon, Steven
$7,000
Shiplake Properties Limitted
$25,000
Smith, Philip
$1,000
Solmar Corp
$10,000
Speedy Contractors
$10,000
Triple M Metal Corp.
$10,000
Verdi Inc.
$10,000
There are other donors, but this should prove the point. Ontario Proud, Jeff Ballingall's organization, was heavily involved in the 2018 election, trying to get Doug Ford elected. See this piece from Canadaland.
Why should Ballingall be taken seriously in any journalistic sense? He is little more than a political fundraiser and mouthpiece.
9. Yaakov Pollak: "Elect Conservatives" Strategist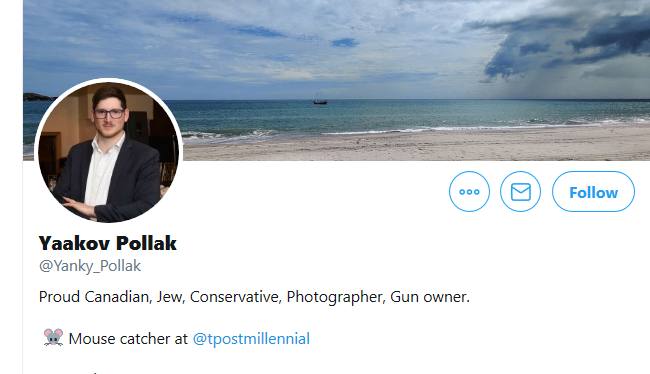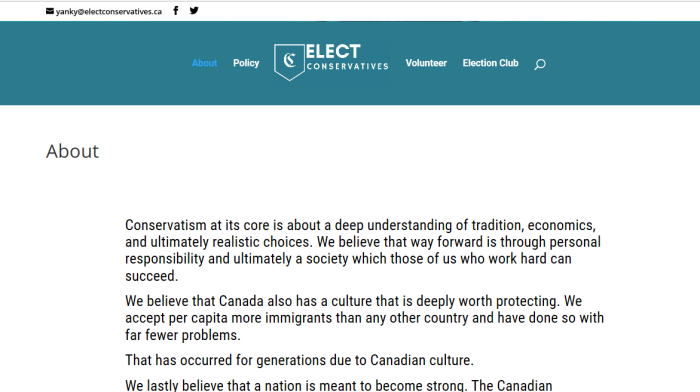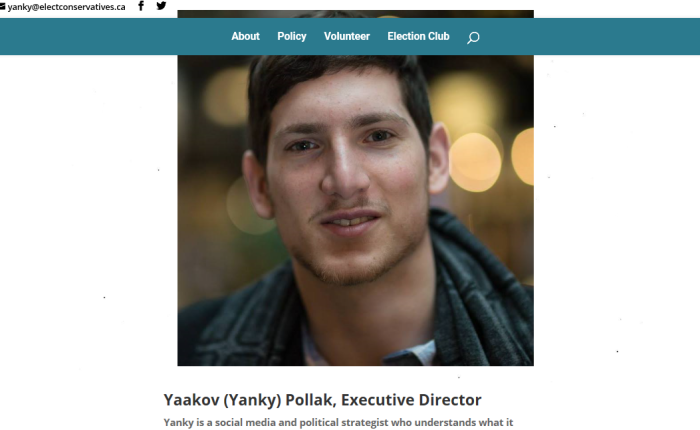 Conservatism at its core is about a deep understanding of tradition, economics, and ultimately realistic choices. We believe that way forward is through personal responsibility and ultimately a society which those of us who work hard can succeed.
.
We believe that Canada also has a culture that is deeply worth protecting. We accept per capita more immigrants than any other country and have done so with far fewer problems.
.
That has occurred for generations due to Canadian culture.
.
We lastly believe that a nation is meant to become strong. The Canadian government must therefore also build towards meeting the protection requirements for all citizens.
.
We promote these core values and hope that with your help we can make them everyday values at the election box.
I bet this group doesn't feel the same way towards Israel. Letting in tons of immigrants (more per capita than any other nation), doesn't do anything to protect your culture. He comes across as another Ben Shapiro, speaking out both sides of his mouth.
More diversity and migrants for thee.
Less diversity and migrants for me.
But I digress.
10. Barrett Wilson: Who Is That?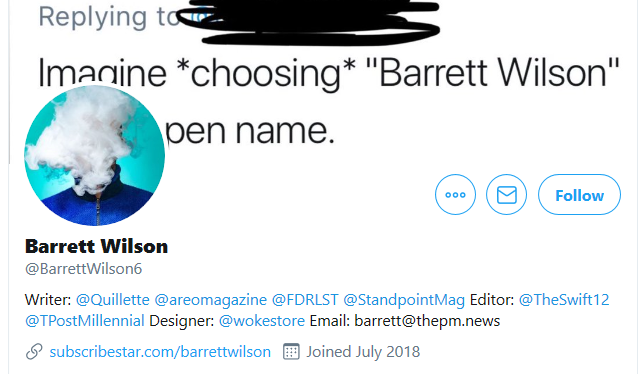 Barrett Wilson is apparently a pen name for one of their senior editors. There is vague information about being a social justice warrior until the crowd turned.
In fairness, work here is done anonymously. It seems strange to happen on a "more legit" site though.
11. Spencer Fernando: Nat'l Citizens Coalition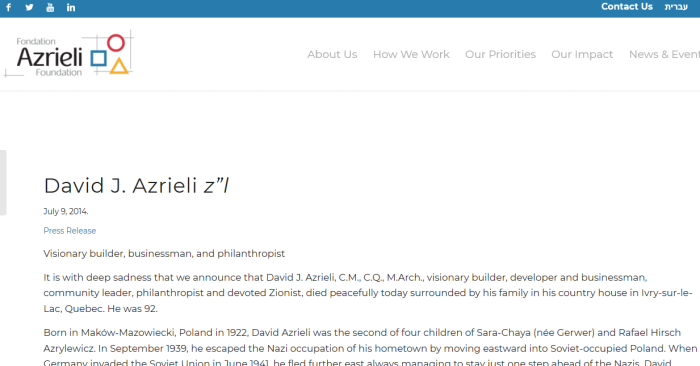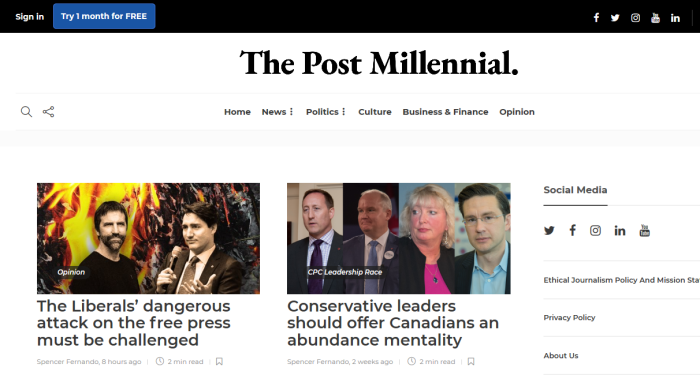 Mentioned before, but worth repeating. An author for the Post Millennial is Spencer Fernando, a fellow at the lobbying firm National Citizens Coalition. Of course, this was Stephen Harper's old organization.
12. Recycled Post Media Writers
While getting a variety of voices is always a nice thing to have, it seems that many of the authors who contribute have all been writing for various Post Media outlets. Not very independent when it is a lot of the same people from the mainstream media.
13. TPM On Journalistic Integrity
Conflict of Interests
The Post Millennial's staff is dedicated to maintaining the newspaper's credibility and integrity and, thus, has pledged against engaging in conflicts of interests which may compromise such maintenance. All staff are expected to report to senior staff members well before engaging in such actions. Disciplinary action may follow a conflict of interest.
Certainly being dedicated to upholding standards of accuracy and truthfulness are important. However, this statement reads like it was cut and pasted from several sources. Also, given the openly political activities the group engages in, what exactly are they doing to prevent any conflict of interest from taking place?
This outfit is actually more sleazy than True North Canada, and that is saying a lot.