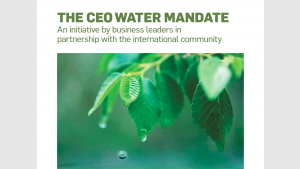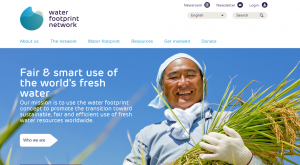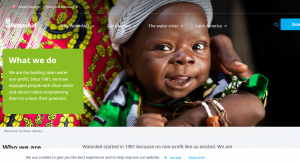 1. Important Links
CLICK HERE, for the main page.
CLICK HERE, for the Business for Social Responsibility.
CLICK HERE, for Global Water Challenge.
CLICK HERE, for Human Development Report.
CLICK HERE, for International Federation of Red Cross and Red Crescent Societies Global Water and Sanitation Initiative.
CLICK HERE, for Organisation for Economic Co-operation and Development.
CLICK HERE, for Stockholm International Water Institute.
CLICK HERE, for UN Global Compact.
CLICK HERE, for UN Millennium Development Goals.
CLICK HERE, for UNDP Water Governance Programme.
CLICK HERE, for UNEP Collaborating Center on Water and Environment.
CLICK HERE, for UNEP Freshwater Activities.
CLICK HERE, for UNEP Global Environment Outlook.
CLICK HERE, for UNESCO Institute for Water Education.
CLICK HERE, for UNICEF Water, Environment and Sanitation Program.
CLICK HERE, for WaterAid.
CLICK HERE, for Water Footprint Network.
CLICK HERE, for World Bank Group.
CLICK HERE, for World Business Council for Sustainable Development.
CLICK HERE, for World Economic Forum Water Initiative.
CLICK HERE, for World Health Organization.
CLICK HERE, for WWF International.
2. Preamble Of The Group
We also recognize the following:
● Water stress is expected to worsen in many parts of the world as a result of factors including urbanization and population growth, increasing food production, changing consumption patterns, industrialization, water pollution, and climate change.
● The main user of fresh water is agriculture. Though much less is used in manufacturing and services, these sectors can still contribute positively.
● Scarcity and related problems pose material risks but can also, when well managed, create opportunities for improvement and innovation.
● Unsafe drinking water and lack of appropriate sanitation profoundly affect the health and well-being of billions of people, including those who are our customers and employees. In this regard, we note the 2010 resolutions by the UN Human Rights Council and the UN General Assembly recognizing the human right to safe drinking water and sanitation.
● Companies can have a direct impact on water management in their own business, as well as an indirect impact by encouraging and facilitating actions by those in their supply chains to improve water management.
● In order to operate in a sustainable manner, and contribute to the vision of the UN Global Compact and the realization of the Millennium Development Goals, companies have a responsibility to make water-resources management a priority.
● Individual and collective efforts – involving partnership with the public sector and civil society and through the supply chain – will be required to adequately address this crisis.
Some thoughts on the preamble:
Changing consumption patterns is a threat to water supply, but the UN promotes mass migration to the West, which leads to people with previously LOW consumption levels now adopting HIGH consumption levels.
Most water use due to agriculture, but that isn't where the focus seems to be.
UN recognizes water and sanitation as human rights, though interestingly the Human Rights Council is stacked with members who don't believe in human rights.
Companies have an obligation to make this agenda a priority.
Collective efforts will be required. Can I assume that force and law will be needed in order to accomplish this?
3. Mandate Of The Group
The Mandate is governed by the Steering Committee, which oversees the initiative's strategic, administrative, and financial arrangements. The CEO Water Mandate Steering Committee is composed of:
(1) Ten corporate representatives from diverse geographies who serve staggered two-year terms. Corporate representatives will be drawn from Action Platform participants only.
(2) One representative of the UN Global Compact Office
(3) Special Advisors representing different stakeholder interests and spheres
(4) Patron sponsors of the Action Platform – Water Security through Stewardship
The Secretariat makes decisions based on a consensus model. When consensus cannot be reached, a simple majority vote decides matters.
So the mandate seems to be fluid, to put it mildly. This "Steering Committee" will decide what the mandate will be, and consisted of these people.
Endorsing Company Members
Troy Jones, Teck Resources
Mark Weick, The Dow Chemical Company
Carlo Galli, Nestlé
Andre Fourie, ABInbev
Naty Barak, Netafim
Inge Huijbrechts, Radisson Hotel Group
Feroz Koor, Woolworth Holdings
Adriana Lagrotta Leles, SANASA
Erika Korosi, BHP
Michael Alexander, Diageo
Some observations on this list:
Teck Resources is a mining conglomerate, and Dow Chemical is (no shocker), a chemical company. Strange choices to have on your committee.
Interesting to note: The Radisson Hotel in Toronto has been converted into a migrant camp. Of course this could be a total coincidence.
Woolsworth Holdings is a retail giant based in South Africa.
SANASA is a banking institution.
While individual organizational efforts will be critical in helping to address the water challenge, collective efforts – across sectors and societal spheres – will also be required. Such multi-stakeholder collaboration can draw on significant expertise, capacities and resources. Utilizing frameworks such as the UN Global Compact, companies can participate in collective efforts to address water sustainability.
4. Collective Action
Therefore, we pledge to undertake the following actions, where appropriate, over time:
Build closer ties with civil society organizations, especially at the regional and local levels.
Work with national, regional and local governments and public authorities to address water sustainability issues and policies, as well as with relevant international institutions – e.g., the UNEP Global Programme of Action.
Encourage development and use of new technologies, including efficient irrigation methods, new plant varieties, drought resistance, water efficiency and salt tolerance.
Be actively involved in the UN Global Compact's Country Networks.
Support the work of existing water initiatives involving the private sector – e.g., the Global Water Challenge; UNICEF's Water, Environment and Sanitation Program; IFRC Water and Sanitation Program; the World Economic Forum Water Initiative – and collaborate with other relevant UN bodies and intergovernmental organizations – e.g., the World Health Organization, the Organisation for Economic Co-operation and Development, and the World Bank Group
The collective action that they speak of, is collaborating with the United Nations, and approved partners. This is globalist control over water resources.
Of course, while this wording sounds all lovely and flowery, it is not yet clear what sort of force will be used (if any) to ensure these goals are met.
Globalist regulation of water resources and determination over how it is used, and in what amounts. What could possibly go wrong?