(UN considers replacement migration — not higher birthrates — to be the solution to declining populations)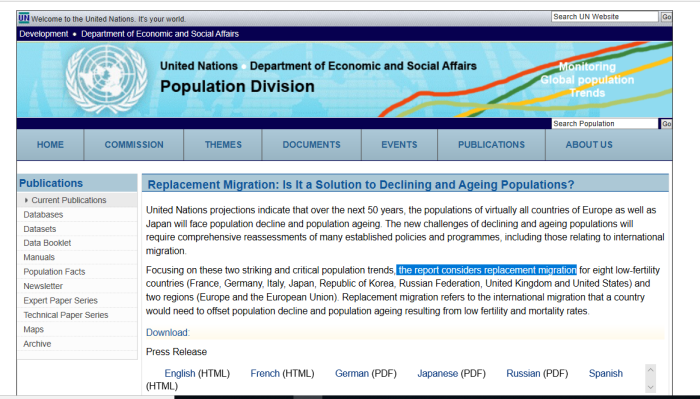 (UN Population Division still hard at work)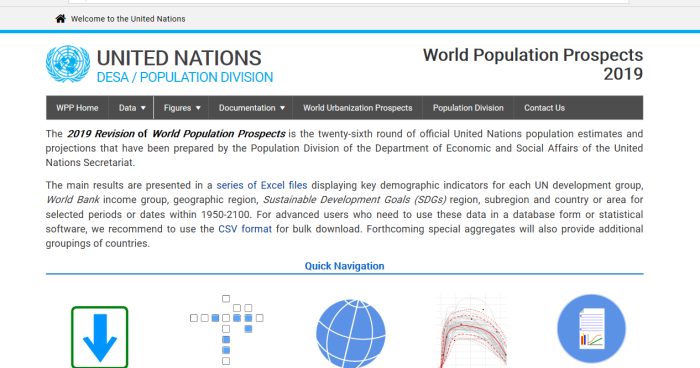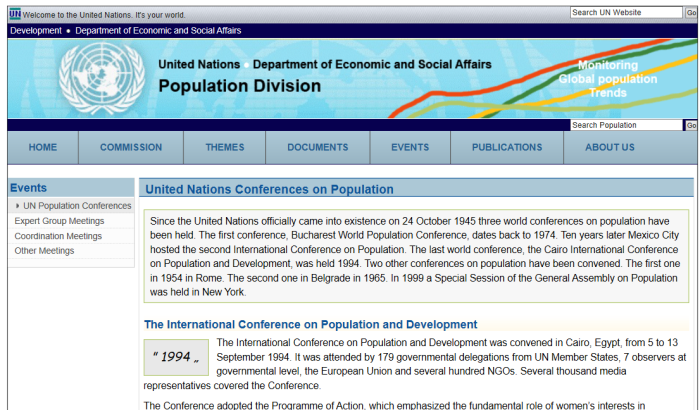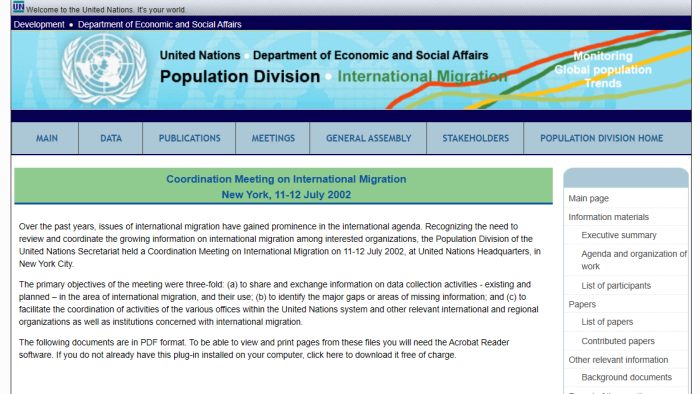 (The UN Global Migration Group)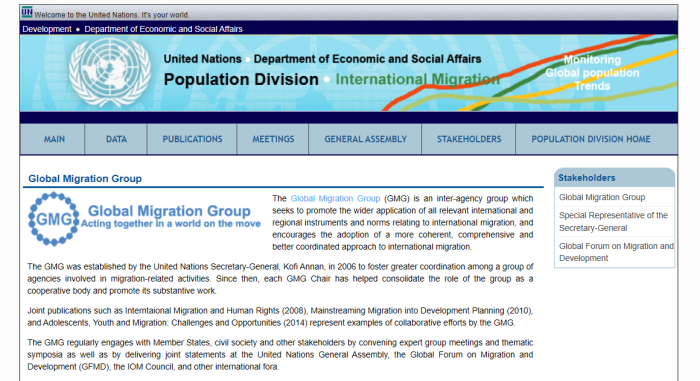 (Other important replacement migration meetings)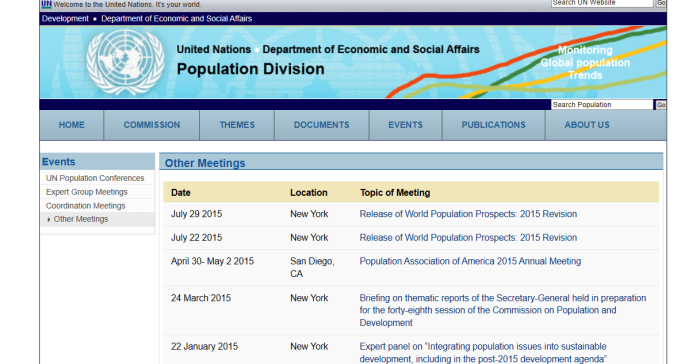 (Agreed outcomes on population)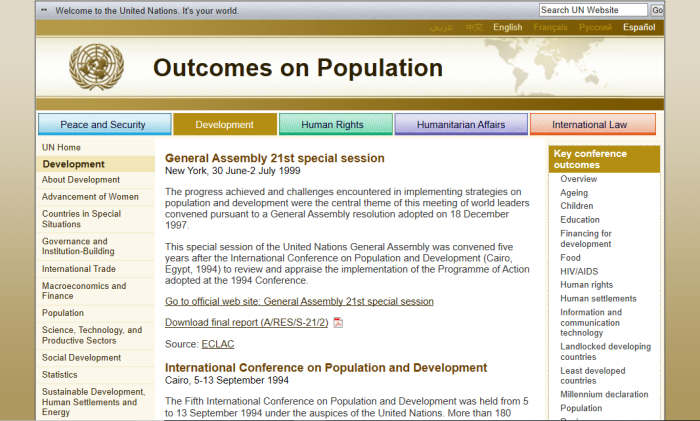 1. Important Links
Other Canuck Law Articles
CLICK HERE, for UN Convention on Preventing/Punishing Genocide.
CLICK HERE, for replacement migration since 1974.
CLICK HERE, for multiculturalism violates convention against genocide.
CLICK HERE, for Harvard research on ethnic "fractionalization".
CLICK HERE, for research into forced diversity.
CLICK HERE, for the 2016 New York Declaration.
CLICK HERE, for the 2018 Global Migration Compact.
(1) ttps://population.un.org/wpp/Download/Probabilistic/Population/
(2) https://www.un.org/en/development/desa/population/publications/ageing/replacement-migration.asp
(3) https://www.un.org/en/development/desa/population/events/pdf/expert/2/populationpaper.pdf
(4) https://www.un.org/en/development/desa/population/events/pdf/expert/2/listofparticipants.pdf
(5) https://www.un.org/en/development/desa/population/events/pdf/expert/2/vishnevsky.pdf
(6) https://www.un.org/en/development/desa/population/events/pdf/expert/2/lesthaeghetext-tables.pdf
(7) https://www.un.org/en/development/desa/population/events/pdf/expert/2/cho.pdf
(8) https://www.un.org/en/development/desa/population/events/conference/index.asp
(9) https://www.un.org/en/development/desa/population/about/index.asp
(10) https://www.un.org/en/development/desa/population/documents/index.asp
(11) UN Convention On Preventing & Punishing Genocide
(12) https://refugeesmigrants.un.org/sites/default/files/180713_agreed_outcome_global_compact_for_migration.pdf
2. Some Context For The Article
This should be obvious, but nations should look after their own affairs. It is beyond creepy that the United Nations not only has an interest, in population management, but regularly holds conferences on the subject. Shocking yes, but keep reading. The proof is undeniable.
Furthermore, this is not a one time event. It has been going on for the better part of a century now.
3. Kalergi Plan of the 1920s
This video was originally posted by YouTuber Black Pigeon Speaks, but was taken down. In short, the Kalergi Plan, (named after Richard Coudenhove-Kalergi) is a scheme to impose multiculturalism on nations, and breed out individual races.
The rationale behind it is the idea that race and ethnicity were the root causes of much violent conflicts. If everyone was of a single race, this would be eliminated.
Peace through ethnic cleansing. It's nonsense like this that actually makes Hitler seem normal by comparison.
4. Implementing Kalergi Via Multiculturalism
Here are some quotes from the 1948 UN Convention on Prevention and Punishing Genocide. It was designed to prevent groups from committing atrocities against each other, and provide some means for punishment should it happen.
Article I
The Contracting Parties confirm that genocide, whether committed in time of peace or in time of war, is a crime under international law which they undertake to prevent and to punish.
Article II
In the present Convention, genocide means any of the following acts committed with intent to destroy, in whole or in part, a national, ethnical, racial or religious group, as such:
(a) Killing members of the group;
(b) Causing serious bodily or mental harm to members of the group;
(c) Deliberately inflicting on the group conditions of life calculated to bring about its physical destruction in whole or in part;
(d) Imposing measures intended to prevent births within the group;
(e) Forcibly transferring children of the group to another group.
Article III
The following acts shall be punishable:
(a) Genocide;
(b) Conspiracy to commit genocide;
(c) Direct and public incitement to commit genocide;
(d) Attempt to commit genocide;
(e) Complicity in genocide.
Now, on the surface, nothing seems objectionable here. After all, who "doesn't" oppose measures to stop people from committing genocide against another? All of this seems sensible.
However, there is another way to look at it. Instead of committing overt violence against a group, more subtle measures could be introduced. These would be measures that would bring about the same effects.
An obvious on is replacement migration. Try to reduce the birth rate in one country by various means, such as claiming it's to prevent climate change. Then, once the population starts dropping, introduce "replacement" migration to make up for the shortfall.
Another common technique is the concept of multiculturalism. Let's be honest here. Multiculturalism is a fantasy that has no basis in reality. Trying to get very different cultures to live together never works out. It ends with either:
Balkanization/Enclaves
Parallel societies
Erosion of the host culture
Tension and/or violence
Some combination of the above
Still one more technique is to implement laws which guarantee social cohesion will never take place. These include affirmative action or quotas in schools or employment. There can also be laws to erode or erase parts of the group identity, ensuring tension will never go away.
What if this type of system was deliberately inflicted, by trying to mix incompatible groups?
5. UN Global Migration Group
Food and Agricultural Organization (FAO)
International Labour Organization (ILO)
International Organization for Migration (IOM)
Office of the High Commissioner for Human Rights (OHCHR)
United Nations Children's Fund (UNICEF)
United Nations Conference on Trade and Development (UNCTAD)
United Nations Department of Economic and Social Affairs (DESA)
United Nations Development Programme (UNDP)
United Nations Educational, Scientific and Cultural Organization (UNESCO)
United Nations Entity for Gender Equality and the Empowerment of Women (UN Women)
United Nations Institute for Training and Research (UNITAR)
United Nations High Commissioner for Refugees (UNHCR)
United Nations Office on Drugs and Crime (UNODC)
United Nations Population Fund (UNFPA)
United Nations Regional Commissions
United Nations University (UNU)
World Bank
World Health Organization (WHO)
Source is here. These organizations meet regularly to discuss global migration issues, as the name implies.
It's also interesting the sheer number and range of UN groups involved with this "Global Migration Group". Education, higher education, trade, research, refugees and labour all affiliated with it.
6. Rome Population Conference (1954)
World Population Conference
Rome, 31 August- 10 September 10 1954
The First World Population Conference organized by the United Nations was held in Rome in 1954 to exchange scientific information on population variables, their determinants and their consequences. This eminently academic Conference resolved basically to generate fuller information on the demographic situation of the developing countries and to promote the creation of regional training centres which would help to address population issues and to prepare specialists in demographic analysis.
Source is here.
7. Belgrade Population Conference (1965)
World Population Conference
Belgrade, 30 August-10 September 1965
The Second World Population Conference was organized in 1965 by the International Union for the Scientific Study of Population (IUSSP) and the United Nations; most of the participants were experts in the field. The focus at this international meeting was on the analysis of fertility as part of a policy for development planning. This Conference was held at a time when expert studies on the population aspects of development coincided with the start-up of population programmes subsidized by the United States Agency for International Development (USAID).
Source is here.
8. Bucharest Population Conference (1974)
The World Population Conference was hold in Bucharest, Romania, from 19 to 30 August 1974. Representatives of 136 Member States attended (more than 1400 persons). The draft of the World Population Plan of Action, prepared by the Population Division with the assistance of an advisory committee of experts, had been reviewed by the Population Commission and discussed at the five regional meetings. The draft was amended by the working group and adopted by the plenary.
At the time the UN had 138 Member States. Family planning was being promoted by 59 countries.
The World Population Plan of Action had four parts:
-background;
-principles and objectives;
-recommendations for action, and
-recommendations for implementation.
Negotiations tended to make aspects of population policies weaker and aspects of social and economic development stronger. The Conference became polarized between the 'incrementalist' position of a group of Western States (including US, UK, Germany) that believed that rapid population growth was a serious impediment to development, and the 'redistribution' position, followed by a group of developing countries led by Argentina and Algeria that believed that the population problem was a consequence and not a cause of underdevelopment and that it could be solved by a new international economic order focusing on the redistribution of resources
Source is here.
9. Mexico City Population Conference (1984)
Mexico City hosted the second International Conference on Population between 6 – 14 August 1984. It was attended by representatives of 147 Member States (the UN had 157 Member States). At the time 123 countries promoted family planning.
The Conference adopted the Recommendations for the Further Implementation of the WPPA. Several key Member States had changed positions compared to those they had in 1974. The United States now considered population a neutral phenomenon for development. Many developing countries, including Bangladesh, Brazil, China, India, Indonesia, Kenya, Mexico, Nigeria and Pakistan expressed their firm support for family planning and population programmes. Many developed countries, including Norway, Sweden and the United Kingdom stated their willingness to increase their support for population programmes. The United States stated its policy of not funding any programmes facilitating abortion.
Source is here.
10. Cairo Population Conference (1994)
Building up towards the Cairo Conference
Population Commission as Preparatory Committee
The Preparatory Committee met three times. At its first session (4-8 March 1991) the Committee set the objectives of the meeting and defined the issues to be discussed; agreed to take account of the outcomes of recent United Nations global conferences; and considered the assignment or responsibilities to United Nations bodies, intergovernmental organizations and NGOs. At its second Session (1-21 May 1993), in which observers from 185 NGOs were present, the Preparatory Committee agreed to establish a new programme of action to replace the WPPA and the Mexico recommendations to guide action on population in the next 20 years and directed the Secretariat to hold a substantive debate on the concept and structure of the proposed Recommendations of the Conference. At its third session (4-22 April 1994) the Preparatory Committee discussed the 'Draft Final Document: Programme of Action of the Conference' prepared by the Secretariat.
The International Conference on Population and Development
The International Conference on Population and Development was convened in Cairo, Egypt, from 5 to 13 September 1994. It was attended by 179 governmental delegations from UN Member States, 7 observers at governmental level, the European Union and several hundred NGOs. Several thousand media representatives covered the Conference.
The Conference adopted the Programme of Action, which emphasized the fundamental role of women's interests in population matters and introduced the concepts of sexual and reproductive health and reproductive rights. A new definition of population policy was advanced, giving prominence to reproductive health and the empowerment of women.
Source is here.
11. Coordination Meetings (2002-2015)
First coordination meeting, 2002
Second coordination meeting, 2003
Third coordination meeting, 2004
Fourth coordination meeting, 2005
Fifth coordination meeting, 2006
Sixth coordination meeting, 2007
Seventh coordination meeting, 2008
Eighth coordination meeting, 2009
Nineth coordination meeting, 2010
Tenth coordination meeting, 2011
Eleventh coordination meeting, 2012
Twelth coordination meeting, 2013
Thirteenth coordination meeting, 2014
12. Expert Meetings, Population Control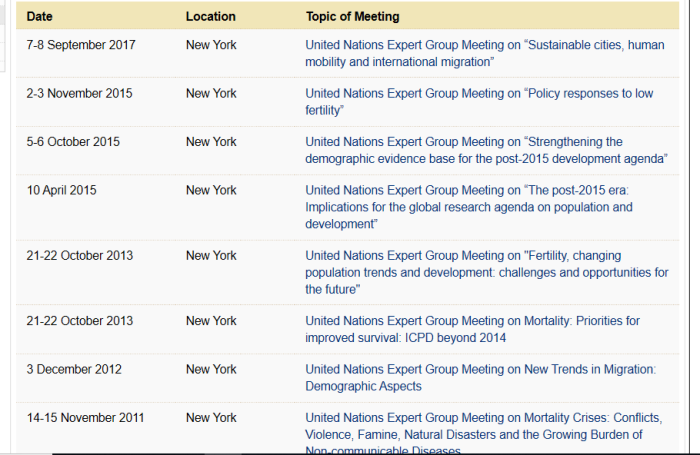 A series of expert meetings, has been held by the United Nations over the last 20 years. All of these involve population control and management.
13. New York Declaration (2016)
The actual text is here for the New York Declaration of 2016. Basically this is a "warm-up" to the infamous GLOBAL MIGRATION COMPACT. In fact, most of the text here appears in the 2018 UN GMC, just worded a bit differently.
Here, are the main points in the NY declaration. They were covered in a previous piece, so I won't be going into detail here.
14. Global Migration Compact (2018)
That was also covered here, and this document is the original source material. A plan to help move some 258 million (yes, million) people from one country to another, and to enshrine new "rights" for these migrants. Of course there is the vile "OBJECTIVE 17(c)" which effectively criminalises criticism of migration and allows media outlets to be shut down.
15. Replace S. Korea Population
E. Conclusion
There is no doubt that the elderly will increase and the absolute size of the total population will decline in the future. Although the UN projected the size of net immigrants in Korea will remain constant in the future, it cannot be ensured that such maximum sizes are the most optimum in terms of the socio-economic, environmental and other factors. In other words, the criteria for projection of the numbers of net immigrants should be determined, taking into account all the factors to be included in addition to demographic factor.
However, experts agree that the change in population size and structure, specifically population ageing, will require an influx of foreign labor migrants to keep the national productivity that will help accommodate the promotion of quality of life for the whole population. Specifically, it provides an opportunity to emphasize to policy-makers that the future population policies need to be integrated with health, welfare and social security related policies.
Since the female participation in economic activity is still low in comparison with those in western countries, the policy for increasing women's economic participation will play an important role in compensating for the expected shortage of labor, through which the support for the increasing old persons can be helped. As a matter of fact, the Korean government has made efforts to improve conditions for encouraging female's employment; which include improvement on gender discrimination in employment and increases in compatibility of women's work with child rearing.
The UN has been researching, among other places, South Korea. It recommends mass migration to stem the declining population, which is no surprise. Let's get women working more, hence decreasing the amount of Korean children who are born. Of course, when the numbers drop, further replacement migration is always possible.
This report never seems to value the ethnic and cultural homogeny that S. Korea has. There is no emphasis on maintaining its identity. Instead, keep pushing for more and more replacement migration.
16. Replace The Russian Population
D. CONCLUSIONS In Russia, like in most industrial countries, the balance of births and deaths will most likely be such in the first half of the 21st century that the natural population increase will be negative. If the country's population will continue to depend largely on the natural reproduction, it will unavoidably decrease in size and will age rapidly. These two trends might be counteracted only by an inflow of immigrants, to a larger or smaller extent, depending on the volume and composition of immigration flows.
Nevertheless, Russia could unlikely avoid the arrival of large immigration inflows. On one hand, their inevitability is dictated by the internal demographic situation in Russia. While unfavorable consequences of the population aging are not so dramatic as sometimes imagined, and those actually present may be largely neutralized by economic and social policy measures, the population decrease will present Russia with a very hard choice. It should either succumb to a continuous aggravation of the already meager population / territory ratio, or to widely open its doors to immigration.
Both solutions bear unwelcome consequences, so the lesser of two evils should be chosen. On the other hand, the future developments cannot be predicted without taking into account the demographic situation outside Russia, particularly the overpopulation beyond its southern frontiers. This overpopulation together with the increasing mobility of the populations in the neighbouring countries will unavoidably produce a growing migration pressure, at least in the form of illegal migration, that will become more and more difficult to hold in check and which will compel Russia to respond with expanding the legal immigration possibilities.
As with South Korea, the UN recommends that Russia replace its population in order to "save itself". Interestingly, the solution is never to have more local births. It is always mass migration.
17. Replace The European Populations
The analysis of recent developments in cohort fertility profiles indicates that a return of European fertility levels to, or close to, replacement level is not in the making. Even if the pace of postponement in western counties slows down or stops altogether, only a modest rise in TFRs is to be envisaged. This rise, furthermore, strongly depends on the amount of fertility recuperation at older ages (i.e. past age 30), and except for the Scandinavian countries, this recuperation has been inadequate, and strongly so in a number of large EU-countries (Spain, Italy, Germany). In Eastern and Central Europe the steep fertility decline is predominantly a feature of the 1990s, and caused by a fertility reduction in all cohorts, irrespective of the stage of family building or age. Also in these countries the degree of fertility recuperation, particularly for the post-Communist generations, will be crucial in establishing more acceptable levels of period fertility. Finally, policy measures directly aimed at influencing fertility have had clear, but only temporary effects, and also sustained policies producing sometimes large income transfers in favour of families with children have not had any substantial effects either.
The prospect of long term sub replacement fertility had to revive the issue of replacement migration sooner or later. In this respect the UN-report (2000) drew widespread media attention all over Europe, but the unfortunate feature was that the media zoomed in on the results of only one simulation, i.e. the one maintaining a constant PSR at all times till 2050. Much earlier formal demographic analysis (e.g. Blanchet, 1988) had indicated that such age structure equilibration leads to impossible outcomes, in contrast to longer term views with less stringent constraints. However, the latter still lead to record immigration intakes of over 1.0 million p.a. from 2025 onward for the EU as well as for the remainder of Europe. Moreover, the efficiency of such a replacement migration remains limited if not complemented by other measures such as the rise of labour force participation rates. The latter is particularly needed in countries, both in and outside the EU, that had a considerable reduction in male activity rates above age 50 or have a small female labour force participation expressed in full time equivalents. Finally, replacement migration into the EU needs to be directed especially toward the countries with the largest fertility deficit, including Italy and Spain who have only more recently become immigration countries. Hence, the million or so extra immigrants should by no means be spread evenly within the EU territory
In this last article, Europe is recommended to ramp up their mass migration to fulfill labour shortages. It's always the same solution, isn't it?
18. Thoughts On The Topic
This replacement migration plan is disturbing beyond belief. It is a globally coordinated effort to replace the host populations throughout the developed world, and to maintain control over the new ones. It reads like some plot in a children's cartoon. However, it is actually happening.