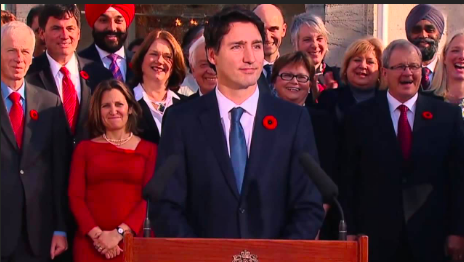 Human trafficking, smuggling, and child exploitation are directly connected to the open borders policies that Western Governments have supported for years.
1. Trafficking, Smuggling, Child Exploitation
Check the link for more information on the TSCE series. Also, more information on Canada's borders is available here, here, here, here, and here. Open borders, sanctuary cities, and human smuggling/trafficking are directly linked. The first 2 help enable the other 2.
2. Important Links
CLICK HERE, for previous CBSA rules, air departure loophole.
CLICK HERE, for current CBSA exit system for air departures.
http://archive.is/v25lM
CLICK HERE, for 2016 proposal to have entry/exit system.
CLICK HERE, for UNODC on the smuggling/open borders connection.
Smuggling_of_Migrants_A_Global_Review
CLICK HERE, for Canada ending "Safe Country" designations.
http://archive.is/dShJ9
CLICK HERE, for UNHCR partnership list.
CLICK HERE, for full text of Safe Third Country Agreement.
CLICK HERE, for Safe 3rd Country Agreement struck down.
CLICK HERE, for Canada's policy on DNA testing migrants.
CLICK HERE, for Canada checking ancestry sites, DNA tests.
http://archive.is/mD5JB
https://canucklaw.ca/wp-content/uploads/2020/06/refugee.dna_.testing.unchr_.1.pdf
CLICK HERE, for Bill C-75: terrorism/child crimes.
CLICK HERE, for Bill C-32, lowering age of consent.
3. Conservatives Act As Controlled Opposition
To make this clear: so-called "conservatives" are fully complicit in efforts to erase the Canadian border, and to allow people to come en masse. While they SAY a lot of the right things, their actions speak very differently. Conservatives cannot be trusted on issues such as border security or immigration.
4. Entry/Exit System Finally Implemented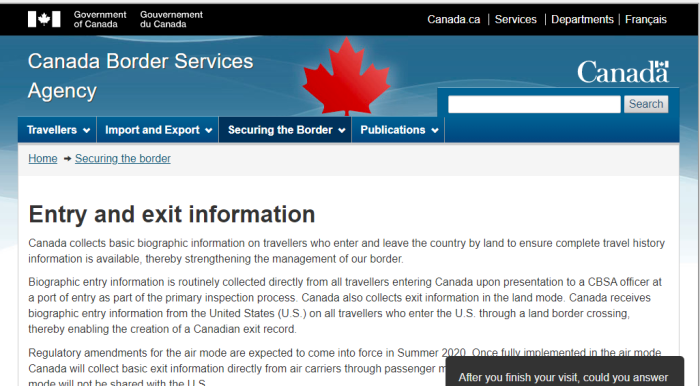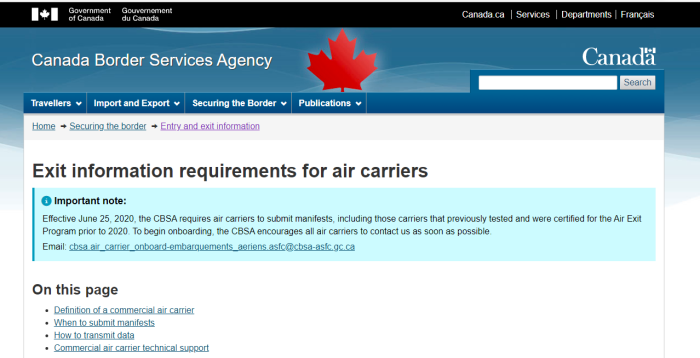 Canada collects basic biographic information on travellers who enter and leave the country by land to ensure complete travel history information is available, thereby strengthening the management of our border.
.
Biographic entry information is routinely collected directly from all travellers entering Canada upon presentation to a CBSA officer at a port of entry as part of the primary inspection process. Canada also collects exit information in the land mode. Canada receives biographic entry information from the United States (U.S.) on all travellers who enter the U.S. through a land border crossing, thereby enabling the creation of a Canadian exit record.
.
Regulatory amendments for the air mode are expected to come into force in Summer 2020. Once fully implemented in the air mode, Canada will collect basic exit information directly from air carriers through passenger manifests. Exit information collected in the air mode will not be shared with the U.S.
Simply put, travel to countries other than the U.S. are not logged by the Canada Border Services Agency. That site has been altered, and now contains the following information.
Effective June 25, 2020, the CBSA requires air carriers to submit manifests, including those carriers that previously tested and were certified for the Air Exit Program prior to 2020. To begin onboarding, the CBSA encourages all air carriers to contact us as soon as possible.
In the previous system, there was a major loophole in the exit system. Exits were only tracked of people going to the United States (by air, sea, or land crossings). Since June 25, however, all air travel out of the country is logged by the CBSA, closing a very large loophole.
This is good news to see this implemented. However, CBSA confirmed that they don't actually do anything with the information unless they are looking for specific people.
Interestingly, it is the Trudeau Government that implemented this change. The previous Harper Government was in power for 10 years but chose not to do anything about it. Sure, it took 4 years to come into effect.
5. Smuggling/Trafficking & Open Borders Link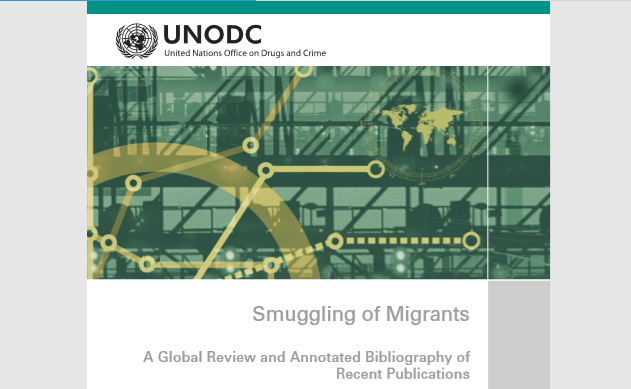 Smuggling_of_Migrants_A_Global_Review
2.2 Conceptualization of smuggling of migrants
2.2.1 Smuggling as an illegal migration business
The conceptualization of smuggling as a migration business was formally developed by Salt and Stein in 1997, even if one may find reference to this theory in earlier literature. This new interpretation of the smuggling phenomenon had a great influence on academic circles, and the concept was then borrowed by many academics. In a critical analysis of this concept, Herman stresses that the focus of expert discussions then revolved around the notion of a migration industry and its professionalization, in which migrants are seen as "products" and "people who aid migrants are called 'smugglers', and are portrayed as illegal 'entrepreneurs'"
The model conceives trafficking and smuggling as an intermediary part of the global migration business facilitating movement of people between origin and destination countries. The model is divided into three stages: the mobilization and recruitment of migrants; their movement en route; and their insertion and integration into labour markets and host societies in destination countries. Salt and Stein conclude their theory by citing the need to look at immigration controls in a new way, placing sharper focus on the institutions and vested interests involved rather than on the migrants themselves.
This was addressed in Part 9 of the series. Even the United Nations recognizes the connection between illegal entry, and human smuggling & trafficking. While this 2011 study focused on borders, the same idea applies to sanctuary cities. After all, it will be a lot easier for illegals to get by if they can access social services without actually having to be in the country lawfully.
6. (Foreign) NGOs Trying To Open Borders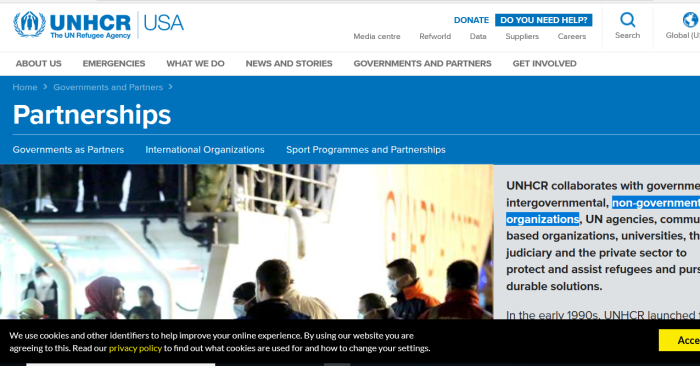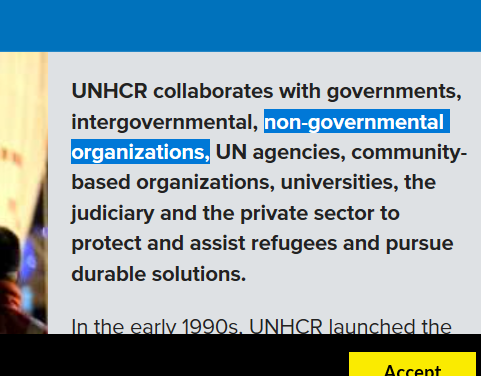 Faced with many complex challenges in recent years, UNHCR has redoubled its efforts to strengthen its partnerships with UN organizations and NGOs, both international and national, seeking to maximise complementarity and sustainability in its work for refugees and others of concern.
Today, UNHCR works with more than 900 funded, operational and advocacy partners to ensure that the rights and needs of populations of concern are met. UNHCR continues to give high priority to its relations with partners, and strives to strengthen strategic and operational collaboration at global, regional and country levels.
By its own admission, the UN High Commission on Refugees (UNCHR) partners with more than 900 NGOs and civil society groups.
7. (Foreign) NGOs Wage Lawfare In Court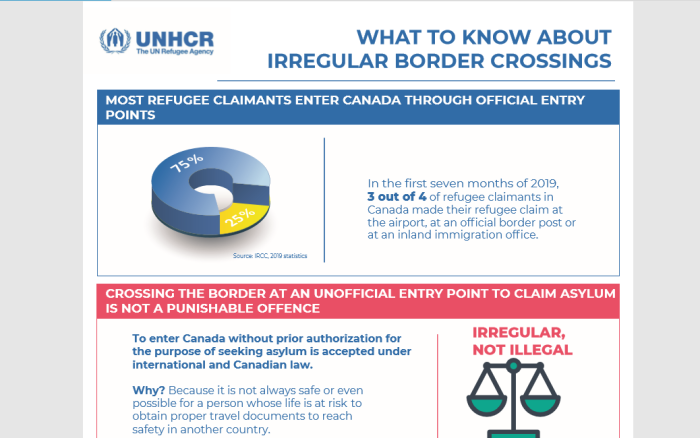 This was discussed in other articles, but there have been at least 3 major attempts in Federal Court to strike down the concept of a "safe country", and make it easier for people identifying as refugees to come to Canada. See this page for a summary. Groups like Amnesty International, the Canadian Council for Refugees, and the Canadian Council of Churches are not entirely Canadian, despite what names they may go by.
8. Abolishing The "Safe Country" Concept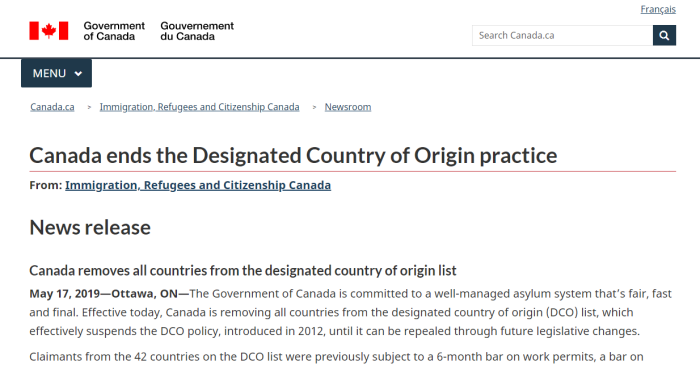 On May 17, 2019, Canada removed the Designated Country of Origin (DCO) practice. That meant some 42 countries — mostly in Europe — which were considered safe countries were not anymore. The only remaining one was the United States, as covered by the Safe 3rd Country Agreement.
9. UNHCR Was Always A Party To S3CA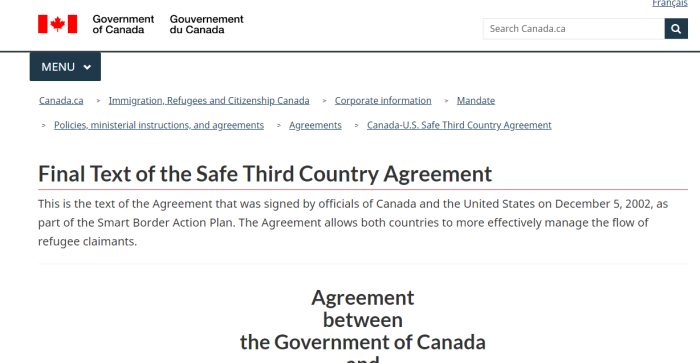 CONVINCED, in keeping with advice from the United Nations High Commissioner for Refugees (UNHCR) and its Executive Committee, that agreements among states may enhance the international protection of refugees by promoting the orderly handling of asylum applications by the responsible party and the principle of burden-sharing;
ARTICLE 8
(1) The Parties shall develop standard operating procedures to assist with the implementation of this Agreement. These procedures shall include provisions for notification, to the country of last presence, in advance of the return of any refugee status claimant pursuant to this Agreement.
(2) These procedures shall include mechanisms for resolving differences respecting the interpretation and implementation of the terms of this Agreement. Issues which cannot be resolved through these mechanisms shall be settled through diplomatic channels.
(3) The Parties agree to review this Agreement and its implementation. The first review shall take place not later than 12 months from the date of entry into force and shall be jointly conducted by representatives of each Party. The Parties shall invite the UNHCR to participate in this review. The Parties shall cooperate with UNHCR in the monitoring of this Agreement and seek input from non-governmental organizations.
Something few people know is that the UNHCR is actually a party to the Safe 3rd Country Agreement. It is not just an agreement between the U.S. and Canada, but includes the UN in a consulting role.
10. Federal Court Erasing S3CA Altogether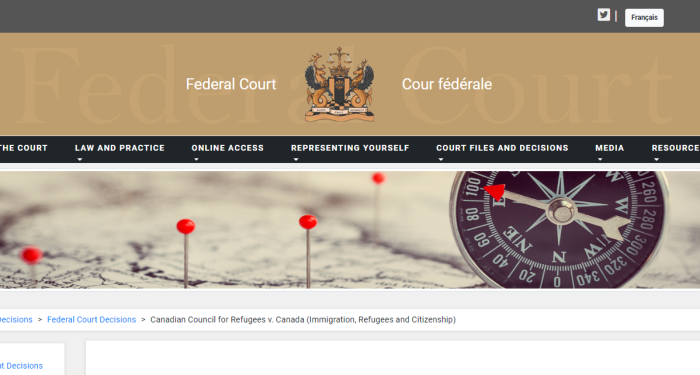 Thanks to a recent decision by the Federal Court of Canada, the Safe Third Country Agreement has been struck down entirely. This means that anyone "identifying" as a refugee can now come to Canada from the United States.
Canada does have the option to appeal, and this ruling gives 6 months to draft new legislation. However, with this government, it seems unlikely either will happen.
11. Opening The Floodgates LEGALLY
No, bringing people into Canada in large numbers doesn't have to be in a sneaky way. Keep in mind, all parties support genocidal levels of replacement migration, and support various globalist initiatives. Conservatives are just as bad, however many people are duped into thinking otherwise.
12. Erasing Borders: CANZUK/UN GMC
(Andrew Scheer finally speaks on the 2018 UN Global Migration Compact. He feigns being indignant, and pretends that borders are something conservatives actually care about. He would come across as believable, if he showed any consistency.)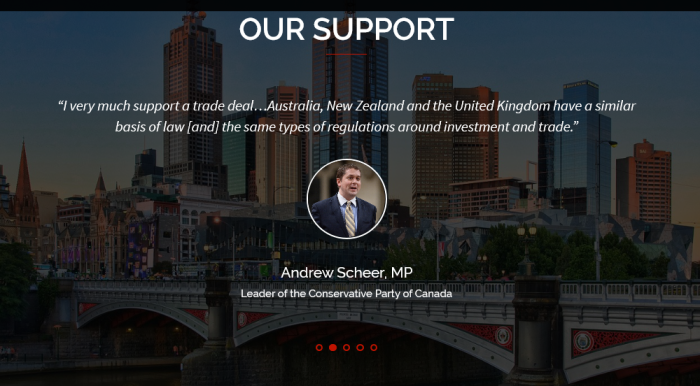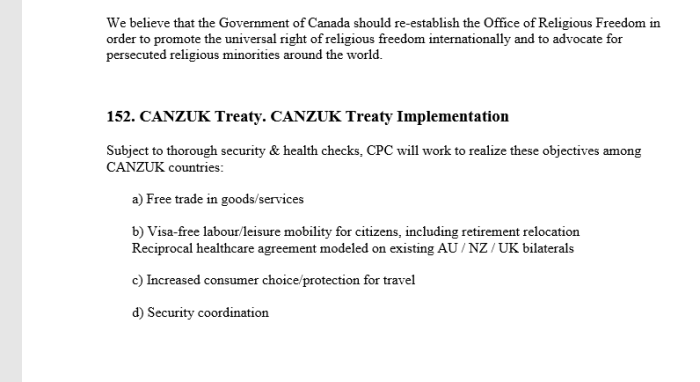 Conservatives offer nothing except the illusion of opposing. In this example: Andrew Scheer claims to oppose the UN Global Migration Compact (after initially remaining silent). However, CANZUK — an open borders treaty that can be expanded — is official party policy. Some real mental gymnastics are at play here. Furthermore, Erin O'Toole explicitly states at 2:00 in the CANZUK video that he wants to expand CANZUK to other countries.
There is bipartisan support for open borders. But, do politicians at least enact measures to ensure that people, especially children, are not subject to exploitation? Not exactly.
13. Reluctance For DNA Testing: Child/Parent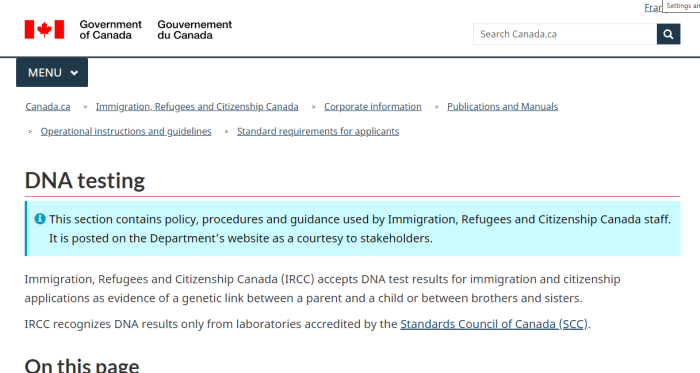 When to do DNA testing
An applicant may be given the option of undergoing DNA testing in cases in which documentary evidence has been examined and there are still doubts about the authenticity of a parent-child genetic relationship (where it has been claimed) or when it is not possible to obtain satisfactory relationship documents. A DNA test to prove a genetic relationship should be suggested by IRCC only as a last resort.
Canada only does DNA testing of alleged family members when it cannot establish otherwise that there is a relationship. This has been public for years now, but is still rare. Considering the amount of fraud that has been documented elsewhere, logic dictates that this should be the norm, in order to protect children from being trafficked. Even the UNHCR frowns on the practice of DNA testing, calling on it to be a last resort. The UNCHR also advises not to deny applications simply because of the DNA may not match. See this post for more background information.
14. Weakening Child Sex-Crime Penalties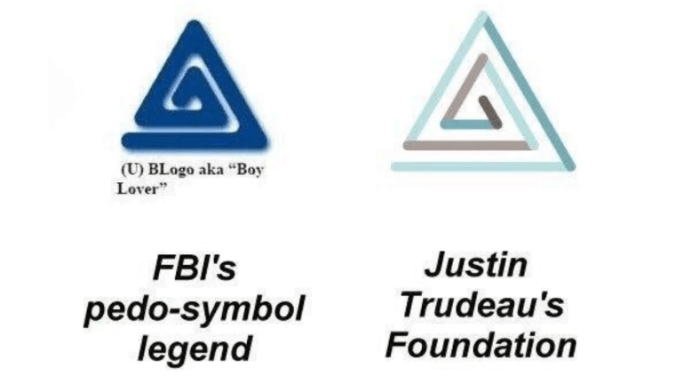 Because of Bill C-75, criminal prosecutors now have discretion to try the following offences summarily (lesser) as opposed to mandatory indictment (more severe). Check out the list:
Section 58: Fraudulent use of citizenship
Section 159: Age of consent for anal sex (reduced)
Section 172(1): Corrupting children
Section 173(1): Indecent acts
Section 180(1): Common nuisance
Section 182: Indecent interference or indignity to body
Section 210: Keeping common bawdy house
Section 211: Transporting to bawdy house
Section 242: Not getting help for childbirth
Section 243: Concealing the death of a child
Section 279.02(1): Material benefit – trafficking
Section 279.03(1): Withholding/destroying docs — trafficking
Section 279(2): Forcible confinement
Section 280(1): Abduction of child under age 16
Section 281: Abduction of child under age 14
Section 291(1): Bigamy
Section 293: Polygamy
Section 293.1: Forced marriage
Section 293.2: Child marriage
Section 295: Solemnizing marriage contrary to law
Section 435: Arson, for fraudulent purposes
Section 467.11(1): Participating in organized crime
One of Trudeau's big bills (Bill C-75) in his first term was to reduce the criminal penalties for many sex crimes against children, and for terrorism offences.
15. Lowering The Age Of Consent For Anal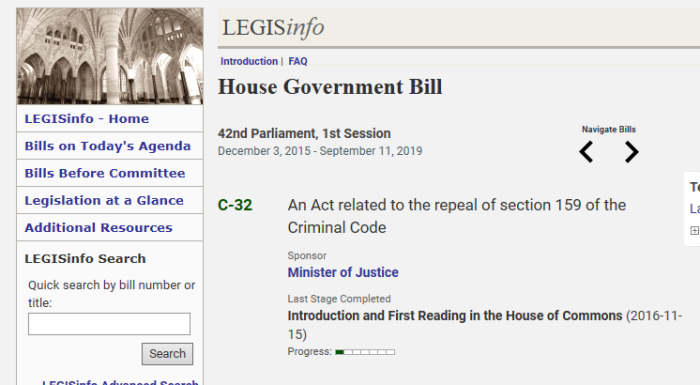 One of Trudeau's earlier pieces of legislation was Bill C-32. However, the contents were eventually shoved into Bill C-75. This would have reduced the age of consent for anal sex form 18 to 16. If Trudeau was interested in "equality", perhaps a better solution all around would be raising the overall age to 18.
16. Controlled Opposition "Tough On Crime"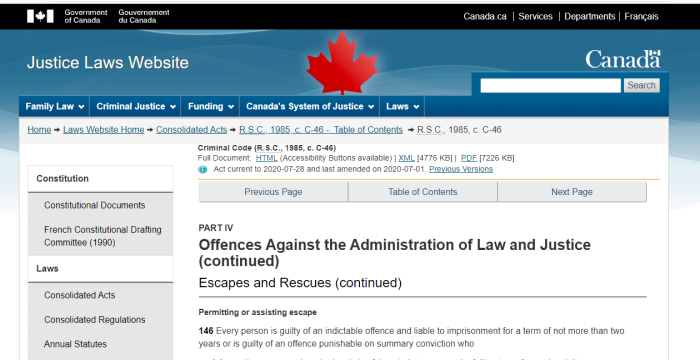 Remember Stephen Harper, who was supposedly "tough on crime"? His idea of being hard on child sex offenders was raising the minimum sentence (for indictable offences), from 3 months to 1 year. That's still pretty lenient, at least in most people's eyes.
17. Courts Strike Mandatory Minimum Sentences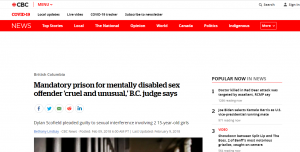 If it isn't politically helpful to reduce the penalties, there is another option: have judges strike down existing penalties as "cruel and unusual". Have a judge find some reasoning to make it work.
There are plenty of examples of this sort of this in action.
18. Sanctuary Cities Help "Disappear" People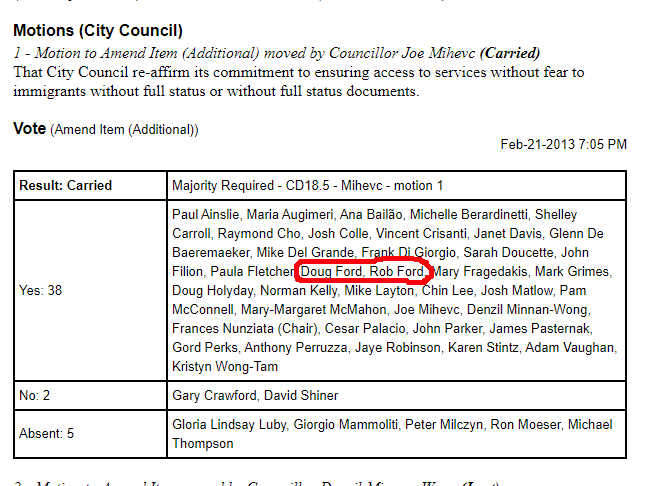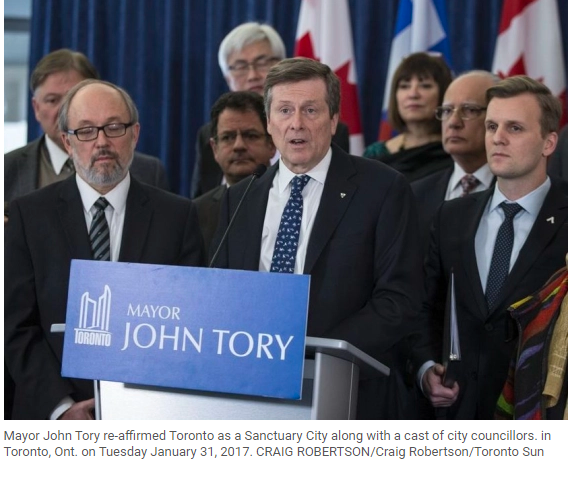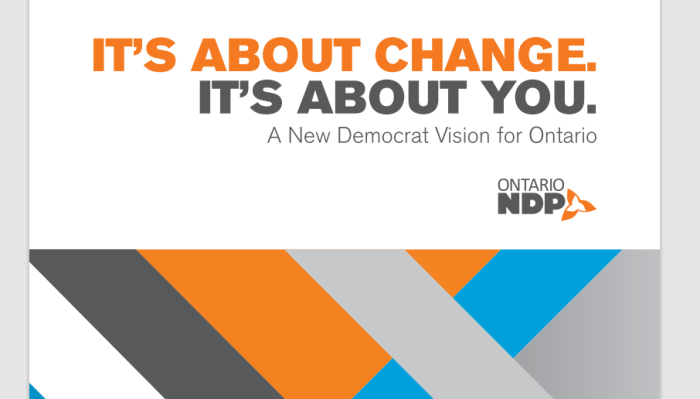 toronto.human.trafficking.prevention
(page 9) Service access: The City has many services, as noted above, that may be useful to survivors of human trafficking. However, some people may be fearful of accessing services because they do not have immigration status. The City's Access Toronto policy is relevant. In February 2013, City Council affirmed its commitment to ensuring access to services to all Torontonians, including those without full status or without full status documents.
(page 11) Access to income: Toronto Employment and Social Services has established several policies to support individuals who are vulnerable and at-risk of exploitation, including human trafficking survivors. For example, within eligibility for Ontario Works, procedures are in place that permit the waiver of documentation requirements on a short term basis when information is not readily available due to circumstances beyond a person's control.
Individuals without immigration status in Canada can access Toronto Employment and Social Services Employment Centres, and apply for financial support through the Hardship Fund or Emergency Energy Fund that is administered by Toronto Employment and Social Services. Additionally, Toronto Employment and Social Services Service Delivery Guidelines ensure clients are connected to relevant support services and community resources.
The City of Toronto is fully aware that a portion of victims (though it's not clear how many), are in the country illegally. Open borders, combined with sanctuary status, ensures that this will only get worse.
19. Child Exploitation As "Multiculturalism"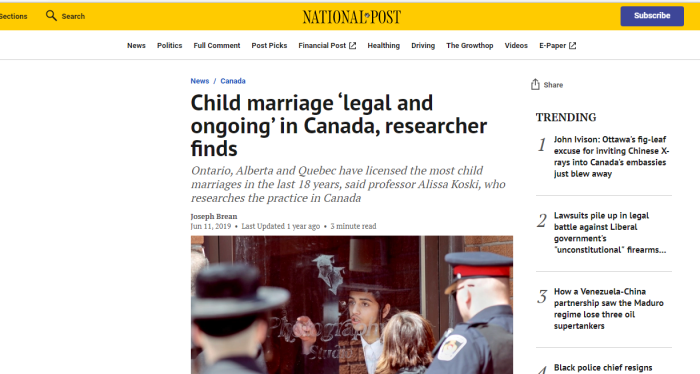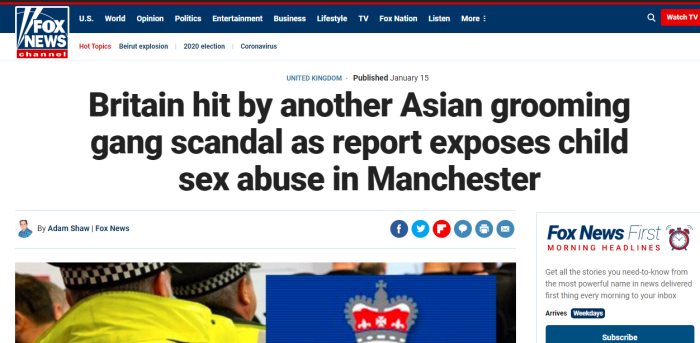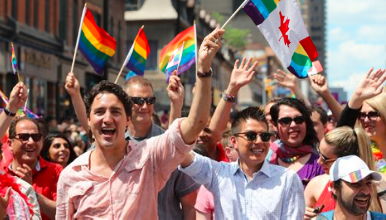 Along with racial and cultural differences, multiculturalism brings other serious problems. One of them is having to accept sketchy practices like child marriages, and grooming gangs as "being tolerant". When there are no standards, then anything goes.
20. These Things Are Connected
There is a relationship between border security and trafficking or exploitation of people. The open borders policies of Western nations have the dual effect of allowing anyone to cross international lines, and of bringing incompatible ideologies with them. These are not random events, but a coordinated effort to overrun and replace our nations. This is a bipartisan effort — and no one is blameless in politics.
To borrow the famous quote: tolerance and apathy are the last virtues of a dying society.