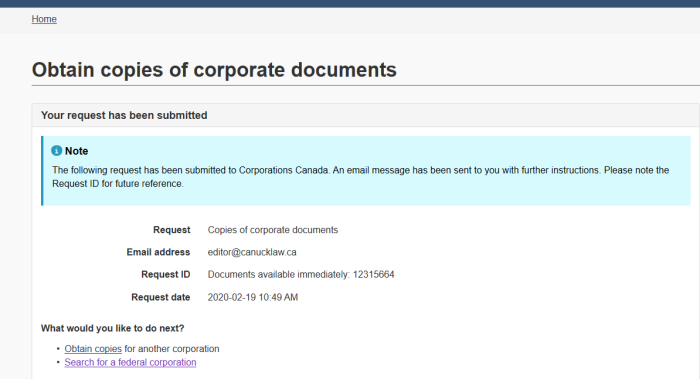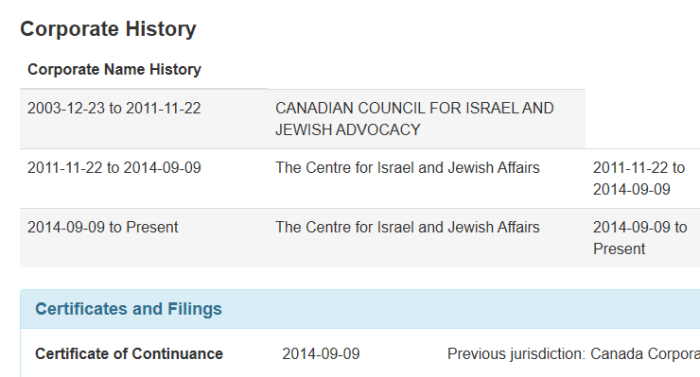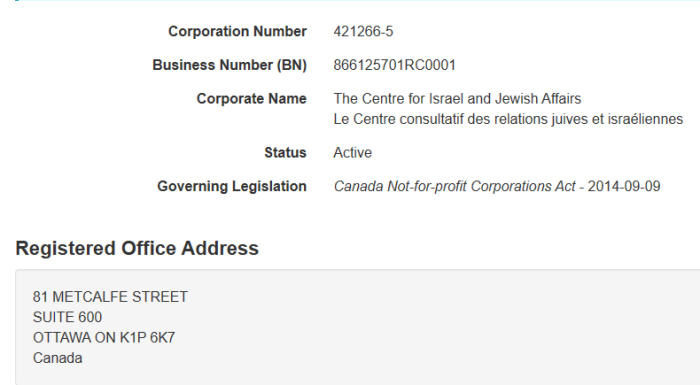 1. Important Links
(1) https://canucklaw.ca/foreign-interference-in-canadas-democracy-centre-for-israel-and-jewish-affairs/
(2) https://canucklaw.ca/centre-for-israel-and-jewish-affairs-an-assault-on-free-speech-and-democracy-in-canada/
(3) Corporations Canada Search
(4) http://archive.is/XBouH
(5) https://lobbycanada.gc.ca/app/secure/ocl/lrs/do/clntCmmLgs?cno=111&regId=895791
(6) http://archive.is/czbFk
(7) https://lobbycanada.gc.ca/app/secure/ocl/lrs/do/vwRg?cno=111&regId=895791&blnk=1
(8) http://archive.is/NR9tZ
2. Context For This Article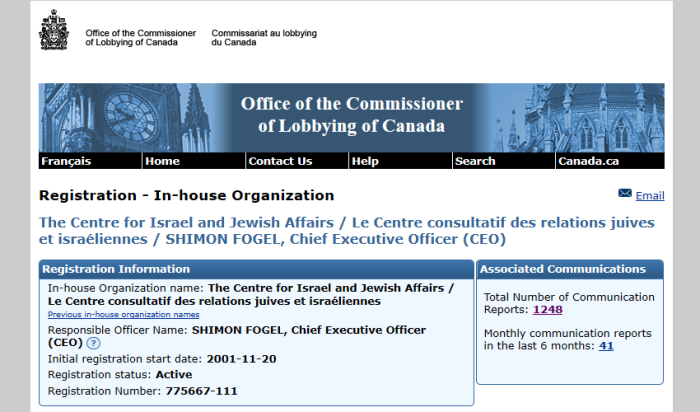 In the first piece, we looked at the extended pattern of political lobbying by CIJA, including Senators, and MPs in the House of Commons from all parties. Over 1200 "communications reports" took place over the last 20 years, or about 1 every 6 days.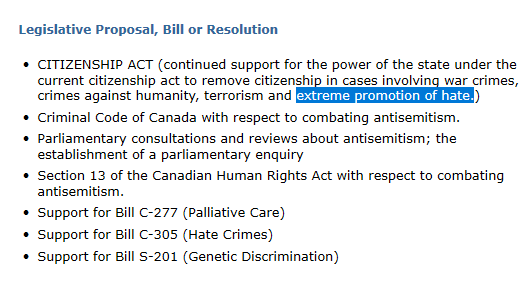 Period (2019-09-01 to 2020-01-14)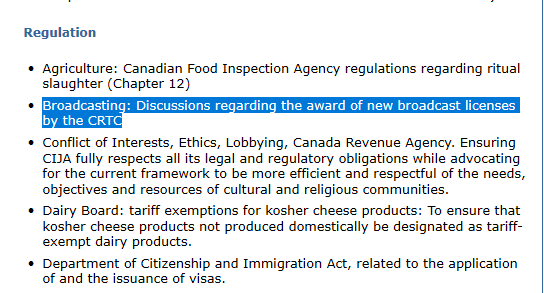 The second article covered the agenda that CIJA was pushing. Beyond generic business interests, CIJA is pushing an anti-free speech agenda. "Hate speech" according to this group, is essentially anything Jews don't like and can claim to be offended by.
In fact, CIJA has, for many years, been lobbying the Federal Government to make licensing of media personalities mandatory. This is so the Israeli lobby can claim "hate speech" to shut down people and views that they disagree with. It can also be used to silence those who speak uncomfortable truths.
Now, let's get into the nuts and bolts of this Federal "Non-Profit" Group which is waging war on free speech in Canada.
3. Corporate Documents & Filings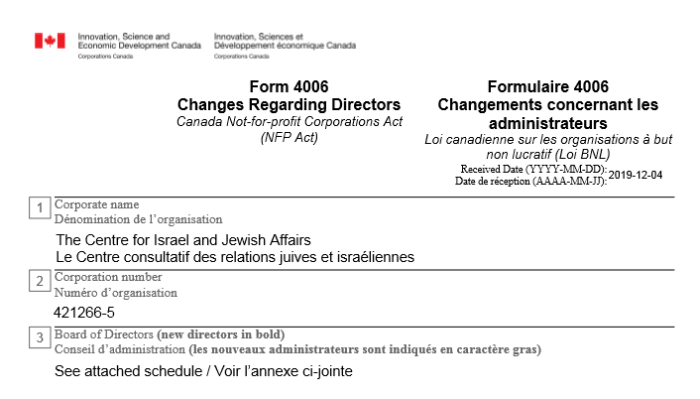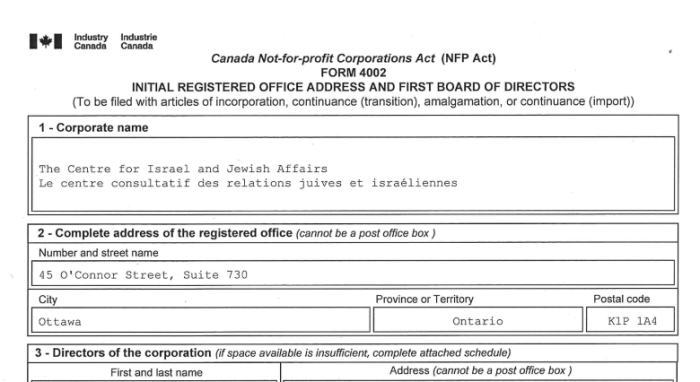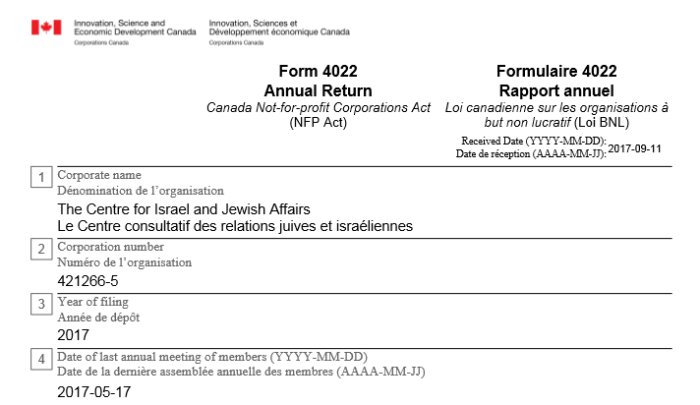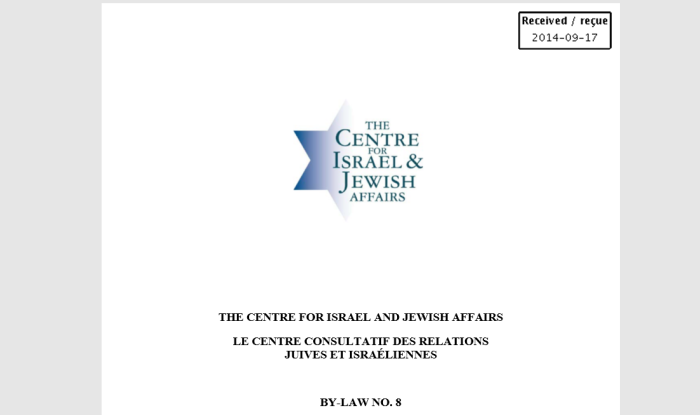 cija.01.directors
cija.02.directors
cija.03.director.changes
cija.04.Form4006
cija.05.Form4022.annual.return
cija.06.Form4006.changes.among.directors
cija.07.bylaws.and.governance
cija.08.certificate.of.continuance
By no means is this an exhaustive list of the documents available, but it should provide a good indication of what CIJA is, how it operates, and what its goals are.
4. By-Laws: Voting Members
| Member | Number of Memberships |
| --- | --- |
| The Atlantic Jewish Council | 3 |
| Jewish Federation of Edmonton | 1 |
| Hamilton Jewish Federation | 1 |
| Jewish Federation of Ottawa | 3 |
| The Jewish Federation of Victoria and Vancouver Island Society | 1 |
| Jewish Federation of Winnipeg Inc. | 3 |
| London Jewish Federation | 1 |
| the Montreal Federation | 13 |
| the Toronto Federation | 15 |
| UIAC | 4 |
| UIAC, in trust for the Jewish community of Regina* | 1 |
| UIAC, in trust for the Jewish community of Saskatoon* | 1 |
| UIAC, in trust for RJCO (excluding London and Windsor)* | 1 |
| the Vancouver Federation 4 Windsor Jewish Federation | 1 |
| TOTAL | 54 |
Unsurprisingly, it is weighted so that larger areas like Toronto and Montreal get more voting power. This happens in many organizations.
Worth asking: do all of these branches support CIJA's overall war on free speech? Do they all support the suppression of ideas they don't like, and uncomfortable truths?
5. CIJA's Agenda (Certificate Of Continuance)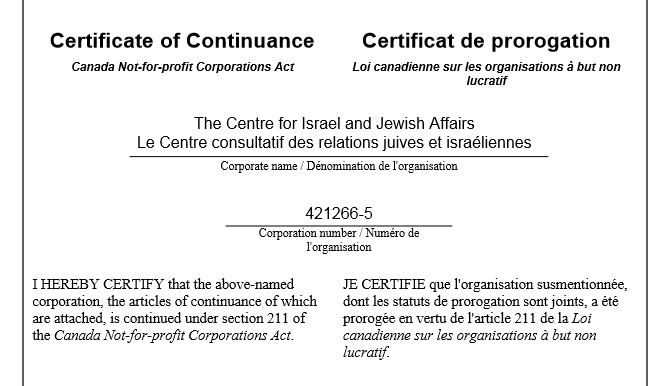 cija.08.certificate.of.continuance
Now let's take a look at the actual goals.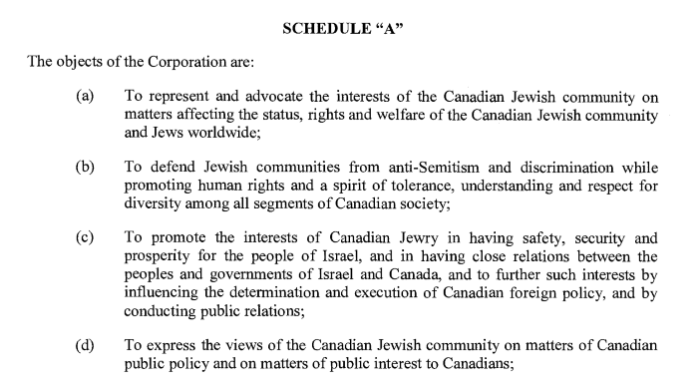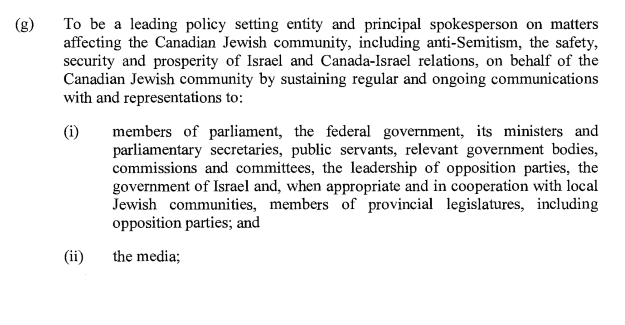 Straight from the source. CIJA's goal (among others) is to influence political affairs in "its" version of what it views as hate speech and anti-Semitism. In other words, ban things that Jews don't like.
From the first article, it was shown that CIJA had 1248 "communications reports" over the last 20 years. Could it be they have finally made some progress in clamping down on free speech in Canada?
6. Politicians In Bed With Israeli Lobby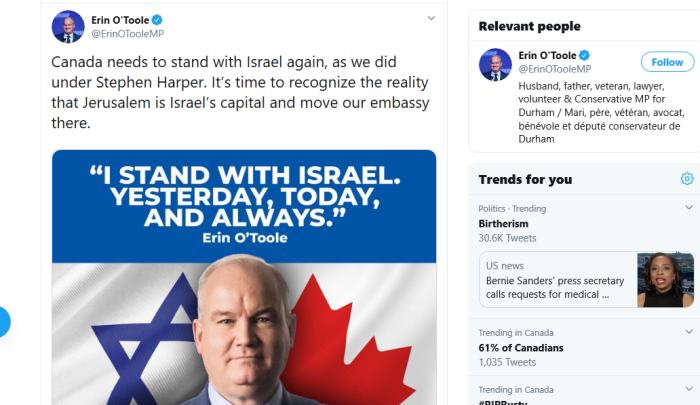 Current candidate for leadership of the CPC, Erin O'Toole, openly shills for Israel. See here, and here for just a few examples.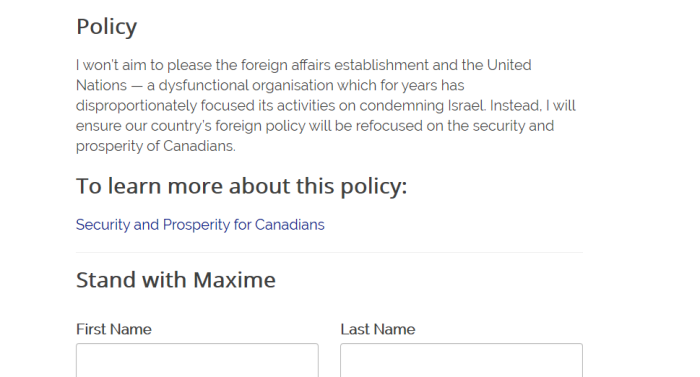 When Maxime Bernier ran for the CPC leadership in 2016/2017, his main critique of the UN is that it was dysfunctional, and spends too much time condemning Israel. Really? For an ex-Foreign Affairs Minister, that is the best you can do?
Two non-voting Directors of CIJA are of a particular interest. One is John Baird, former CPC Cabinet Minister. The other is Dexter Darrell, former Premier of Nova Scotia.
Stockwell Day, ex-CPC Cabinet Minister was on CIJA BOD
Sheila Copps, ex-LPC Cabinet Minister was on CIJA BOD
Rafi Brass: Raphael (Rafi) Brass has been a government consultant at Bluesky Strategy Group since April 2015 and worked on Parliament Hill for two Liberal MPs. He will be joining the Board as a delegate from CIJA's Young Leaders Circle.
Rafi Brass is an ex-staffer, for 2 Liberal MPs.
Now he's a Director with CIJA.
Of course, these names here represent only a small portion of what actually goes on. More to come in a follow-up article.
7. Where Things Stand
CIJA is a lobbying organization that is extremely influential in Canada. It has political connections across party lines and spends an inordinate amount of time lobbying and promoting Jewish interests.
By itself, this may not be a problem. However, promoting the interests that this group does directly interferes with Canadian interests. A politician cannot be "CANADA FIRST" and be an Israeli shill at the same time. As the expression goes, a dog cannot have 2 masters.
This group is anti-Canada, and anti-free speech, to name just a few criticisms. Showing what it really does is important to educate the public.