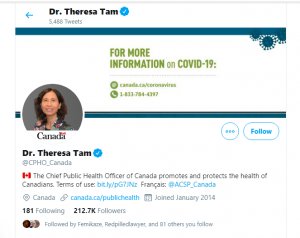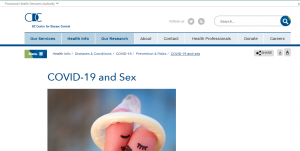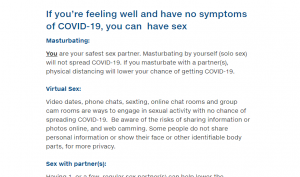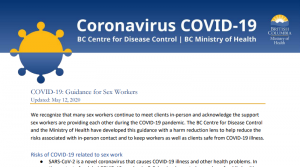 After several months of going through the evidence, Public Health Officer of Canada, Theresa Tam has now formally recommended that Canadians use butt plugs as a means to prevent infection. British Columbia has adopted those findings.
In fact, the Federal and Provincial Governments are taking the butt plug issue so seriously, that it will become law in the next 12 to 18 months.
Tam, fresh off of an Adam's apple reduction surgery, made the comments earlier this morning. The latest computer modelling showed that it could help avoid the fourth wave, which is expected to be in 2023.
It will be up to individual businesses to decide on how to enforce these new regulations. Some have pointed out that asking everyone to drop their pants may be unrealistic. However, old-generation RapeScan machines are being sold by airports.
Tam was dismissive of people who point out Health Canada's own statistics, which showed that over 90% of people have already recovered from infection. She also called out anti-vaxxers, anti-maskers, anti-chippers, and critics in general as "conspiracy theorists".
Parliament had already passed a non-binding resolution to wear plastic bags on their heads. However, far-right conspiracy nuts filed lawsuits over that.
On a related note: the Kinks'R'Us franchise has seen a boom in its stock prices. The adult industry has now been designated as an essential service, adding 35,000 new people to the roster of "essential services". Tam chided Canadians for not being understanding about such an important industry. In fact, many new employees in that industry are laid off health care workers, who haven't seen a patient in months.
The Federal Government has also announced a new plan to give permanent residency to those working in selective essential services, such as: pornography, group sex, anal sex (now with the reduced age-of-consent), abortion on demand, euthanasia on demand, sex workers, sex changes for children, alcohol distribution, marijuana production, "glory-hole" manufacturers, and working for the CBC. Canadians are just too badly educated to do these jobs.
Canadian politicians also are weighing in.
Officials cautioned the public against engaging in risky behaviour, such as going to church, getting married, acting in a moral way, having traditional families, or preserving borders. This would not be considered free speech of expression.
Privy Council President Dominic LeBlanc renewed his suggestion of passing laws to combat misinformation.
BC Provincial Health Officer, Bonnie Henry admitted there's no science behind what was going on, but that it was being consistent, and was a rational approach.
BC Health Minister, Adrian Dix, who "identifies" as a medical professional, said there likely wouldn't be fines for those not wearing butt plugs. The Province would focus on education and awareness.
Ontario Premier, Doug Ford, said that while safety is critical, he would grant a religious exemption, just like he did for Sikhs and motorcycle helmets.
Ontario Deputy Medical Officer, Barbara Yaffe, stated that new modelling suggested that butt plugs would reduce the number of false positives from covid tests from 80% to 40%.
Federal Health Minister, and ex-graphic designer, Patty Hajdu, was asked how Canadians should be expected to adapt to taking it in the rear. Hajdu responded that Canadians pay taxes, and thus are already used to it.
Prime Minister Justin Trudeau was on vacation, and could not be reached. However, staffers commented that everyone was of legal age, and none of the substances were prohibited by law.
Canuck Law will bring you updates as they unfold.
Note: for more information on the (not satire) coronavirus series, check this out. Your public officials have been lying to you all along.